Alina Butnaru, DB Global Technology: The entire technical curricula was built around technology and agile methodology
Posted On November 18, 2020
---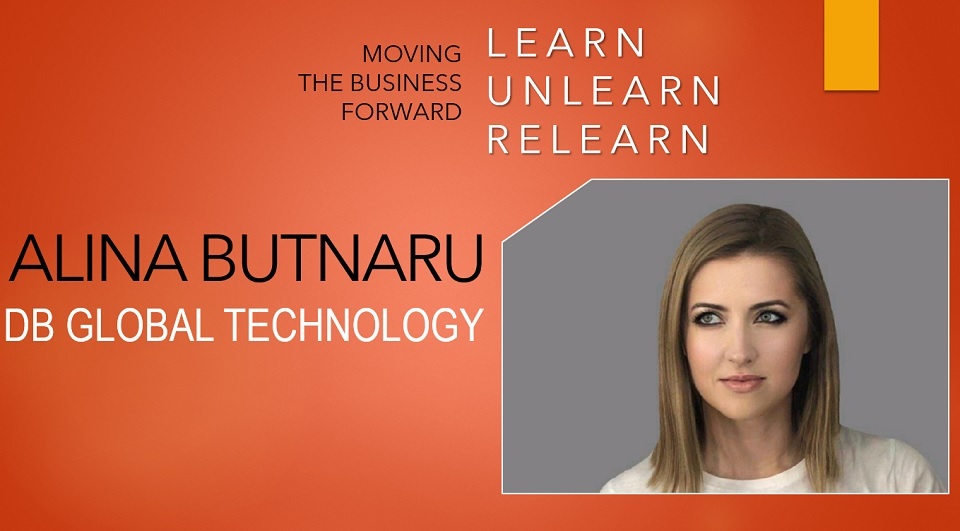 Learning and development (L&D) programs and initiatives have been headlines of corporate agendas in 2020  and continue to do so in 2021 as well, as businesses adapt to the ways and needs to learn of their employees and business partners. Also, studies of this year showed that improving L&D is a critical initiative to 86% of companies.
In this context, we recently talked in a comprehensive interview with Alina Butnaru, AVP Learning and Development, DB Global Technology, Human Resources
This year we have prioritized the capability of leading with empathy, on being efficient and balanced when working from home and agility.
We will continue to prioritize the same for 2021 along with investing on professional technical needs. Our L&D programs focus now a lot on professional reconversion, on adjusting to the exclusive online environment and making it accessible, engaging and efficient, and on building the skills necessary for this new way of working.
The entire technical curricula was built around technology and agile methodology
We are part of the IT industry and very committed to grow the professional skills of our colleagues- therefore our internship program, our professional reconversion programs and the entire technical curricula were built around technology and agile methodology.
However, we also kept our focus on building awareness on the psychological impact that the required isolation might have, on building trust and healthy relationships and on communication. For 2021, we will continue with a similar approach, we will be even more focused  on emotional wellbeing, but also on creating the digital future of the bank we are part of.
Most likely, the main challenge will be the online fatigue, the closed cameras, but it will be up to us to start prioritizing and build our own way of working and learning.
---
Trending Now
You may also like