Cambridge's success in Romania: 25th school adopts Cambridge Pathway programme
Posted On November 21, 2023
---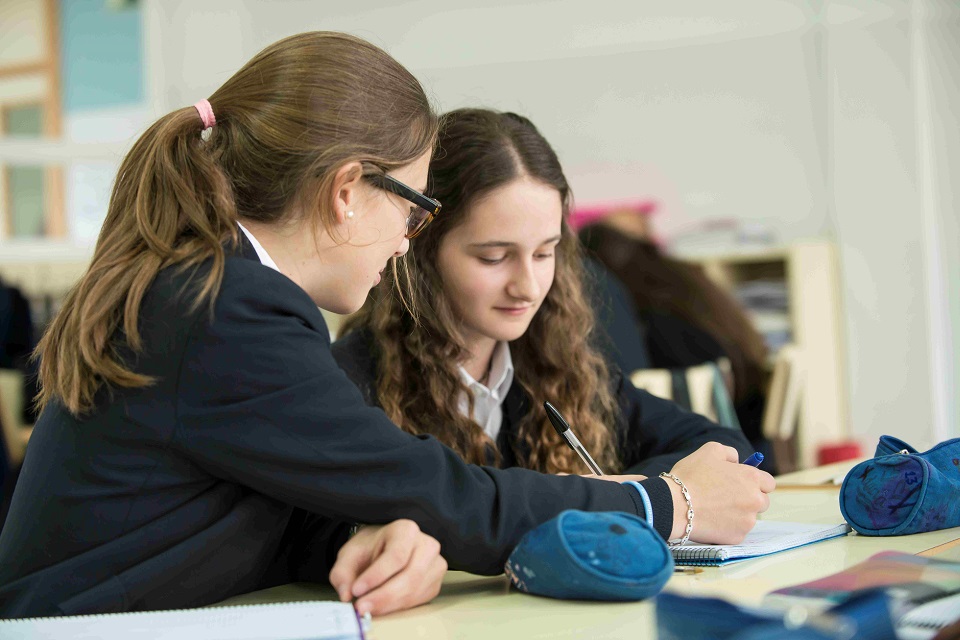 The world's largest provider of international education programmes for children and young people aged 3 to 19 is growing in popularity among parents and teachers in Romania.
The number of schools offering Cambridge programmes has increased by 35% in the last 3 years, leading to a significant increase in the number of students entering exams awarded by Cambridge International Education
Experts responsible for developing Cambridge Pathway programmes will visit Bucharest in November.
Cambridge, the world's leading provider of international education for 3 to 19-year-olds and part of the University of Cambridge, is celebrating a significant milestone by registering the 25th Cambridge International School in Romania.
The King George International School in Bucharest is the most recent addition to the community of Romanian schools adopting the Cambridge Pathway, an international curriculum that is studied in English. This community includes established educational institutions such as the British School of Bucharest, Cambridge School of Bucharest, and Transylvania College in Cluj.
In recent years, the popularity of English-language education, particularly the Cambridge curriculum, has been steadily increasing among parents in Romania. This growing interest is reflected in a 35% increase in the number of schools integrating the Cambridge curriculum into their educational programmes over the past 3 years. Additionally, there has been a significant increase in the number of students taking Cambridge exams.
The Cambridge Pathway offers students a clear path for educational success, from early years to pre-university stages. Each stage of the Cambridge Pathway integrates high-quality curriculum, assessments and resources. Secondary school students take qualifications such as Cambridge IGCSE and Cambridge International AS & A Level that are recognised by universities worldwide. In Romania, the Cambridge Pathway programme is regulated and officially recognised by the Ministry of Education, and the diplomas obtained can be equated with the national baccalaureate diploma.
The celebration of the significant milestone of 25 schools aligns with the recent launch of the new Cambridge Early Years educational programme in Romania. This initiative is for children aged 3 to 6, fostering early development of language skills in English alongside their native language proficiency, and supporting all-round child development in the crucial early years.
"Lately, there's been a noticeable increase in Romania's interest in English language studies and qualifications. Right now, several thousand children and young people, aged 3 to 19, are enrolled in Cambridge programmes and studying a wide range of subjects in English. This is made possible by Cambridge's expertise in international education, which ensures that programmes are accessible and fair for students whose first language is not English. The Cambridge curriculum extends beyond language acquisition, developing essential knowledge and skills in young learners to prepare them for success in a changing world," shares Steluța Ștefănescu, Cambridge International Education Consultant for Romania.
Principals of Cambridge International Schools in Romania are engaging in discussions with Cambridge specialists
Directors from preschools and schools in Romania will have the unique opportunity to gain deeper insights into Cambridge programmes directly from two experts actively engaged in their development. Abigail Barnett, Deputy Director, Curriculum Programmes for International Education at Cambridge, and Lloyd Jeeves, Curriculum Development Manager, will be the special guests at the upcoming Cambridge Regional Principals' Forum, on November 22 in Bucharest.
The two representatives will delve into compelling subjects, including the significance of early years education in fostering linguistic skills and the latest advancements in Cambridge computing and digital literacy programmes for primary learners.
The event will be open to all school directors in Romania, encompassing both those who have already implemented the Cambridge programme and those interested in learning "how" and "why" taking this step could benefit their students. Two other specialists for International Education at Cambridge, Simona Petrescu – Recognitions Manager, Europe, and Pavlos Pavlou – International Business Development Manager, Cambridge CEM, will discuss progression to university with Cambridge qualifications and utilising assessments for optimal educational outcomes.
---
Trending Now