Change of strategy for companies after Teams exits Microsoft 365 suite
Posted On November 14, 2023
---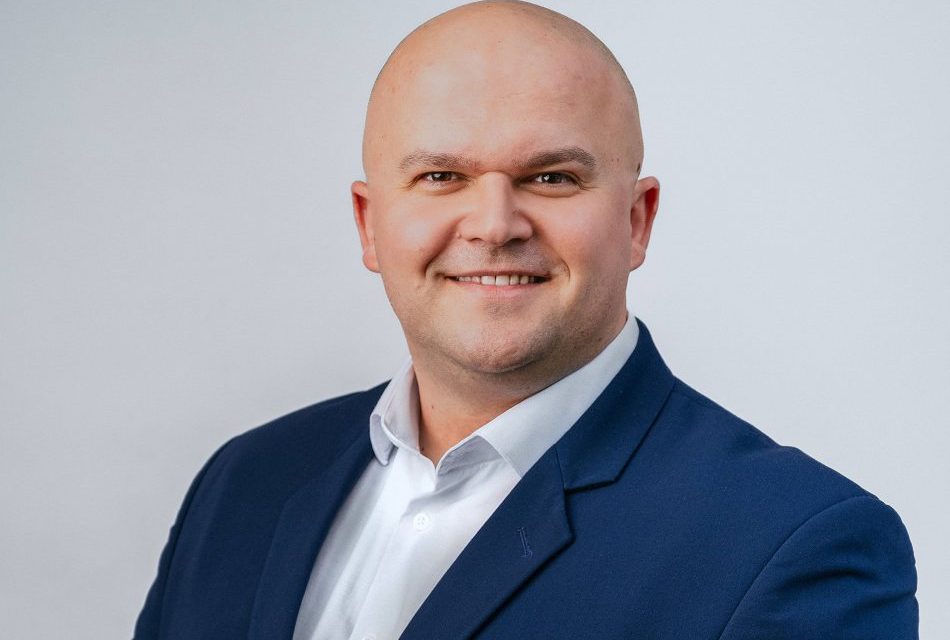 Companies subscribed to Microsoft 365 will have to change, starting this autumn, their organisational strategy, including their remote working policy, as the Teams application is removed from the business suite. According to Forscope, the change that took effect in October this year also requires the IT function to be reworked for large organisations in the European Economic Area (EEA or EU) and Switzerland. In Romania, about 15% of all registered companies use Teams in their business.
Under the new changes, customers who purchase an Enterprise subscription after 1 October 2023 must comply with the new rules, i.e., a package without Teams included. Those who purchased their subscription plan before this date have a choice: either stick with what they already have (with the Teams option included) or migrate to a new, slightly cheaper version, but without Teams, which can only be purchased separately. According to Forscope, staying in the Microsoft 365 ecosystem on a subscription basis may seem like the easiest option, but it's also the least optimised.
"For some Enterprise subscribers, this is not the first time this year they have had to rethink their IT infrastructure and budget. That's with Microsoft having already raised prices on some of these packages in April. Unfortunately, if Microsoft 365 functionality is absolutely crucial to a company's processes, this may still be the only option. However, if the company's IT needs allow it, there are much more advantageous solutions from a budget perspective, while remaining at the same level of performance," explains Ionuț Les, Country Manager for Romania at Forscope.
Thus, to reduce dependence on the software vendor and increase control over its budget, a company must align its software strategy with its operational needs. Specifically, there are two solutions that organisations could consider reducing spending over time by between 60% and 90%:
Hybrid solution: Used perpetual Microsoft Office + Microsoft Teams EEA. If the company needs Microsoft 365 plans mainly to use standard Office programs and Teams, this new change can be great for it, because most of the annual costly service can be replaced with a one-time payment for used perpetual Office while subscribing to Teams EEA separately.
Alternative solution: the company can decide to opt out of Microsoft entirely and go for a different platform, such as IceWarp. It includes apps and services equivalent to those of Office 365 E3 (Word, Excel, PowerPoint, Outlook, OneNote, Exchange, SharePoint, OneDrive).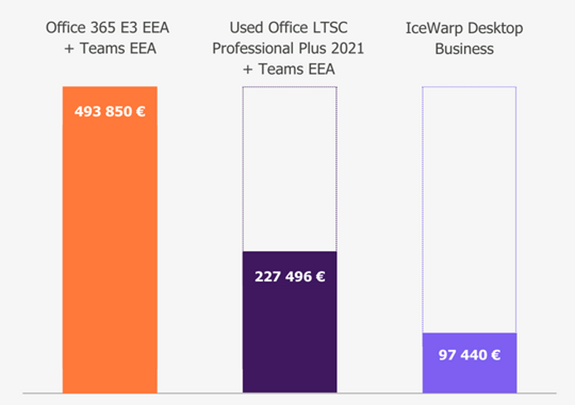 By opening an investigation into Microsoft in July of this year, European Commission officials found that the company was gaining an unfair advantage over its competitors by including Teams in its enterprise subscription plans. The usual users of business packages are organisations with more than 300 employees, so they rely on the popular tool in their work, including remote working. The move by European officials is part of a wider series of regulatory interventions aimed at diversifying the software market, which is often dominated by a few key players. The investigation is a direct consequence of competition complaints brought by Slack, which claimed Microsoft's practices restricted fair market dynamics.
About IceWarp:
IceWarp is a Microsoft 365 alternative which offers similar apps, tools, features, and even UI, comes at a significantly lower price (at least 2 times cheaper on average), and includes the possibility of easy migration from Microsoft services, assisted by the IceWarp support staff.
About Forscope:
Forscope is the largest used software broker in Central and Eastern Europe, operating on the market since 2016. We buy and sell software products from well-known manufacturers (mainly Microsoft and Autodesk), helping clients save up to 70% on costs. Forscope's headquarters is located in Brno, Czech Republic, but we have representatives in 9 other EU countries. Our company is a certified Microsoft Partner, an IceWarp Distributor, ISO 9001:2015 and ISO 27001 certifications holder.
---
Trending Now