Marius Scuta joins CBRE as Head of Business Development, bringing with him vast expertise in the office market
Posted On October 12, 2023
---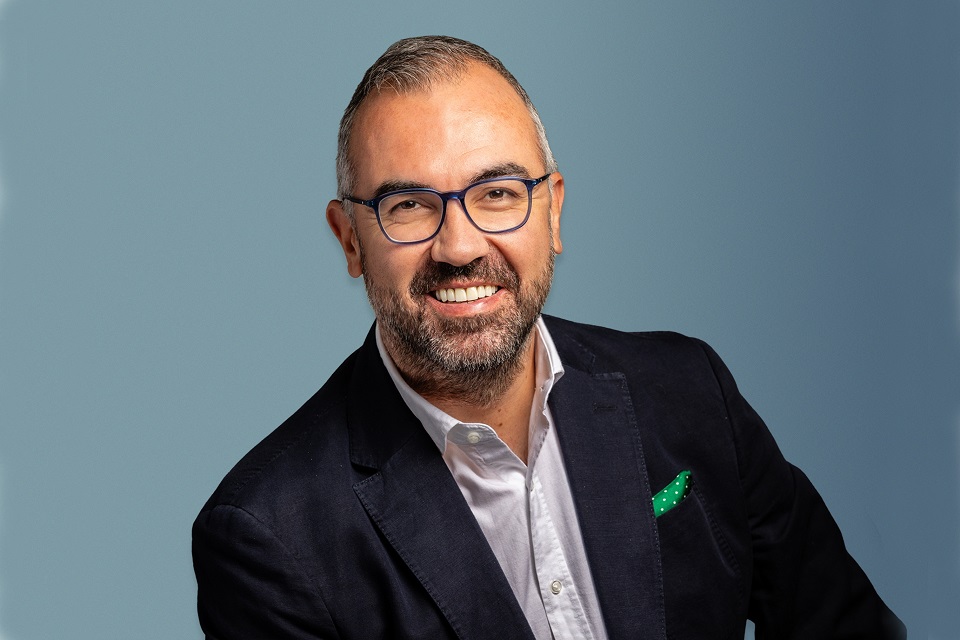 CBRE, the global leader in real estate consulting, appoints Marius Scuta as Head of Business Development at CBRE, as part of the company's strategy to strengthen its position in the market, expand its business operations, grow its portfolio, and explore new opportunities.
With a deep understanding of the real estate market, Marius will join the CBRE Romania team on November 1st, 2023, in a strategic role in the company that achieved a record turnover of over 16 million euros in 2022, being a market leader in the Office, Investment, Retail, and Property Management segments.
"It's a challenge I've been looking forward to, to drive growth for the market leader in commercial real estate. This is a provocative context for me, with 2024 with no deliveries in the office building segment, infrastructure unknowns in the Industrial&Logistics segment, a perspective shift in the retail segment, and the same investor pool in the market, plus rent pressures, increased costs and uncertainty. Still, I believe that tough times are actually launch pads for the most exciting opportunities, and with the support, capabilities, and know-how of the CBRE teams I intend to showcase this", stated Marius Scuta, Head of Business Development at CBRE Romania.
Marius Scuta has over 16 years of experience in the real estate market. After 8 years of experience in telecommunications with large corporate accounts, he started his career in the commercial real estate market in 2007 as an office team coordinator. From 2009 until the exit of JLL from Romania, Marius held the position of National Director, Head of Office Leasing Department & Tenant Representation, and was a member of the company's board. In recent years, he has developed and led teams whose performance has allowed them to maintain in the top 2, while ensuring cohesion and continuity in his departments. His personal portfolio already includes over 600,000 square meters of directly leased or managed office space.
"Marius is an accomplished market professional who can swiftly optimize a company's development strategy, particularly with the support of high-performing teams like those at CBRE. I'm really glad that after 15 years of competing, the time has come when we can build together. I believe in its ability to attract and create opportunities. There is a lot of potential in the local market, especially in these challenging times for the key sectors, office and investment, which benefits those who are bold and creative, and Marius is bringing a fresh, competitive spirit that we need for growth." adds Razvan Iorgu, General Manager of CBRE Romania.
The office market navigates between challenges and opportunities
The Office sector in Romania is going through a period of repositioning due to the macroeconomic context, remote work, and the lack of new office spaces. Even with no new deliveries in 2024 and a limited number in 2025, the third quarter of this year was a record year for total leasing activity. As companies remain cost-conscious, lease renewals and flight-to-quality relocations were the main demand drivers this quarter. Over 164,000 sqm were transacted in Bucharest and this has a positive aspect, which could be interpreted as a reconfirmation of the long-term commitment of existing companies in the market.
In the first nine months of 2023 the office modern space market has fluctuated sending mixed messages, but total leasing activity, at 352,500 sqm, exceeded the figures recorded the previous year and could reach a historic rate.
Nevertheless, this period represents an opportunity for owners of existing office buildings to improve the quality of spaces through solid rehabilitation works and the introduction of missing ESG elements so that older buildings can achieve a level similar to that of new ones. At the same time, companies continue to optimize their office space by adapting to hybrid work. However, companies risk being unprepared for possible waves of new hires or increased office presence.
Sustainability criteria are becoming increasingly important and will dominate the discussions regarding office spaces. In 2024, decisions regarding office transactions will be largely influenced by the presence of ESG criteria, which are already taken into account in discussions for contracts with projects to be delivered after 2025-2026. Accessibility and the quality of office projects remain essential and are the main decision-making factors.
The office market in Romania has reached a level of stability that has absorbed the changes brought by hybrid work, and it will eagerly welcome new buildings that meet the attributes sought by tenants. A mature evolution towards a superior and sustainable office market is anticipated.
---
Trending Now
You may also like