SoftServe celebrates 30 years with a donation of 1.2 million dollars for the purchase of 100 ambulances for Ukraine
---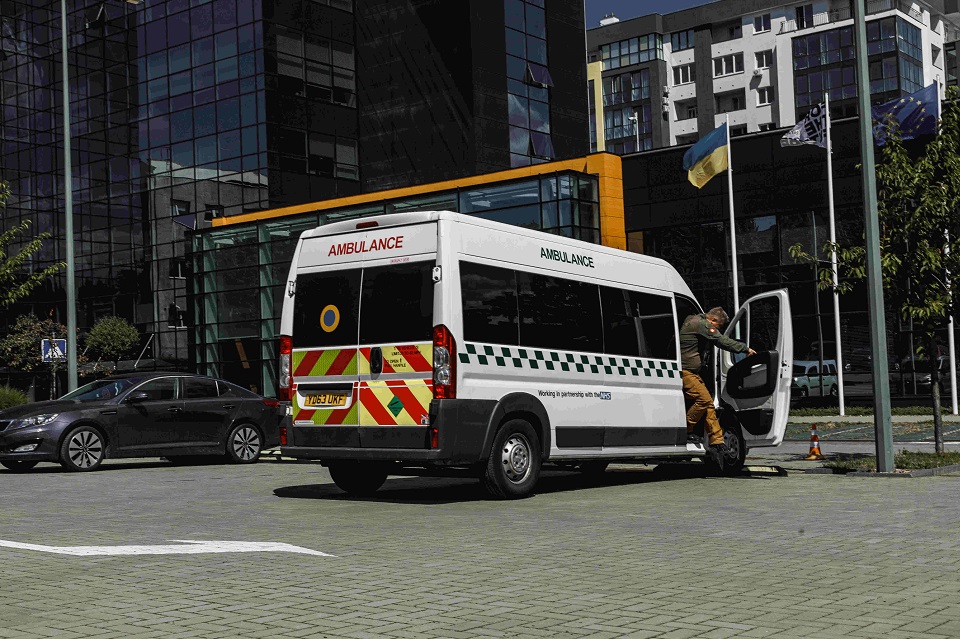 SoftServe's Open Eyes charity foundation will purchase and send 100 ambulances to the front line in Ukraine.
These medical vehicles will add to the other 123 donated so far with the help of the company. The charity project, called "Drive for Life.+100", was announced on the occasion of the company's 30th anniversary. During this year of war, according to information from the Ministry of Health of Ukraine, Russian forces destroyed 250 ambulances, another 103 were damaged and 125 were stolen.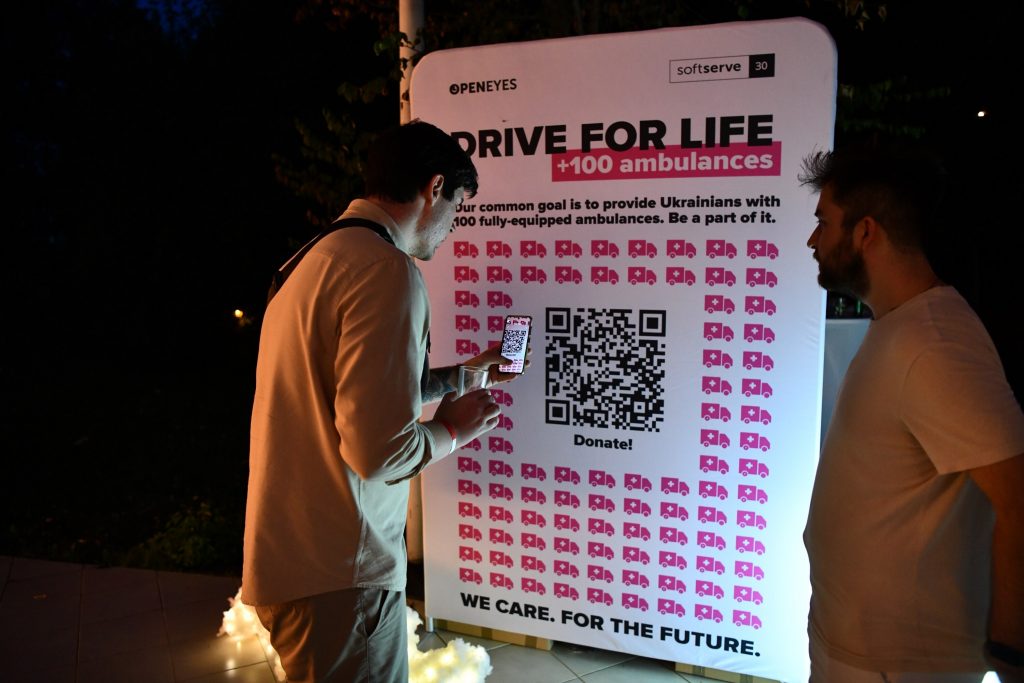 To quickly restore the fleet of emergency vehicles on the frontline, Ukraine is working with partners and international organizations to provide aid. The Ukrainian business sector is also not indifferent to the needs of defenders.
"Since the beginning of the war, the Open Eyes foundation has provided 123 ambulances and medical evacuation vehicles to the front line, thus helping to provide medical assistance and transport more than 5,000 casualties. We continue to dedicate our resources to help doctors do their job," commented Taras Vervega, co-founder of SoftServe and president of the charitable foundation, Open Eyes.
The charity project started with the purchase of four ambulances from abroad, which are currently being refurbished and will soon be sent to the hottest areas on the front. Before being sent, the vehicles undergo technical inspections and are equipped with medical equipment and medicines necessary to save lives. The foundation works directly with more than 70 medical facilities, which allows it to clearly understand and respond to the needs of medical professionals.
"SoftServe is a sustainable business, and supporting the communities we are part of is an important component of our organization. Now, on the 30th anniversary, we are returning to our roots and continuing the approach initiated last year to support Ukraine in this period of aggression. An approach supported by SoftServe's employees, customers and partners from around the world, including the 100 colleagues in Romania," says Dan Paraschiv, Country Manager SoftServe Romania.
The SoftServe company will donate more than 1.2 million dollars for the purchase of ambulances. The other part of the necessary funds – $600,000 – will be collected by Open Eyes through crowdfunding – donations from employees, customers and partners, as well as other people who want to support this project, from all over the world.
In the first few days, Open Eyes has already raised $46,000. Last year, on the occasion of its 29th anniversary, SoftServe contributed to the purchase and transfer to the front line of 71 ambulances and 52 medical evacuation vehicles, as well as equipping them with the necessary equipment.
As of February 24, 2022, SoftServe has donated approximately $17.6 million to aid Ukraine. A significant part of this amount was spent on Open Eyes projects. With the Russian invasion of Ukraine, the foundation purchased and donated more than 512 tons of humanitarian aid, more than 30,000 packages of medicine and provided 8,779 computer equipment and 22,617 protective equipment for those defending the country.
SoftServe is one of the largest IT companies in Central and Eastern Europe with over 10,000 employees.
Founded in 1993 in Lviv, Ukraine, it expanded to Poland and Bulgaria in 2014 and recently opened development centers in Mexico, Colombia, Chile and Romania. The company already has a team of over 100 people in Romania and plans to reach 800 people in the next 3 years. Currently, SoftServe has several dozen open positions locally, looking for Big Data and DevOps Engineers, among others. The company offers deep expertise in software engineering, Cloud and DevOps, Big Data, AI and Machine Learning, Internet of Things, augmented reality (XR) and robotics. The company's clients include such giants as IBM, Cisco, Panasonic, Cloudera and others. SoftServe is a partner of Google Cloud Platform, Amazon Web Services, Microsoft Azure, and other well-known technology companies.
---
Trending Now