Cegeka continues European growth with expansion to Greece
---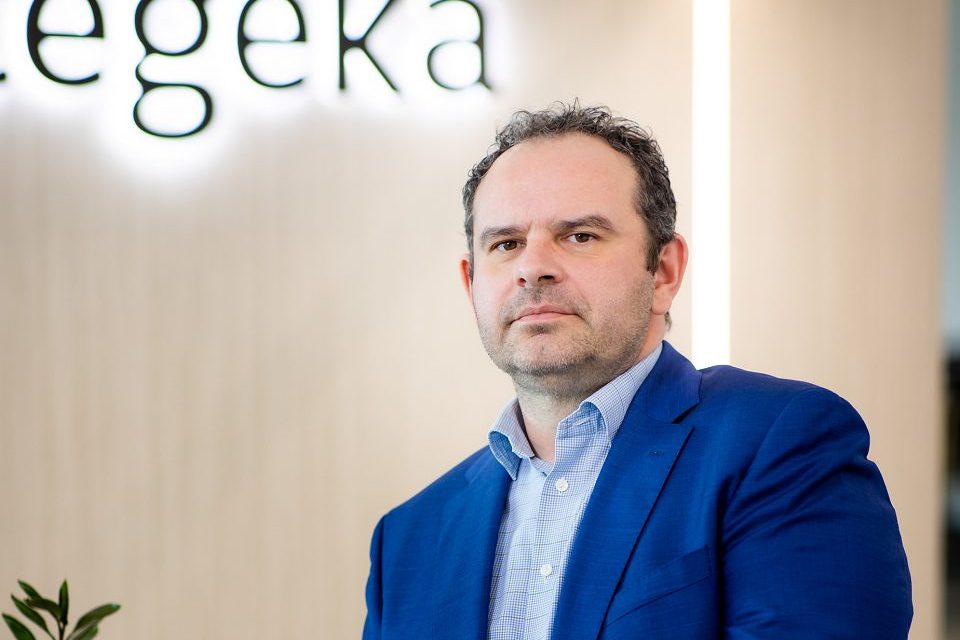 Cegeka, a European ICT service provider with headquarters in Belgium, has announced its expansion to Greece with the opening of a new office in Athens. This new location will serve as Cegeka's fourth country of their European Delivery Center after Romania, Moldova and the Czech Republic. In addition to Cegeka's European Delivery Center regions, from where customers are serviced, Cegeka operates in more than 10 European countries.
Skilled IT professionals and cultural fit drive Cegeka's expansion to Greece
Cegeka's expansion to Greece is based on a combination of skilled IT professionals, cultural fit, and entrepreneurship. Our values of respect, authenticity, and development of people play a crucial role in this decision.
"We are committed to creating an inclusive work environment that fosters employee growth and development. With Greece's proud history of craftsmanship and creativity, we look forward to collaborating with the country's talented workforce to drive innovation and excellence. With an expected growth of 300 employees within the next three years, we aim to tap into the wealth of IT talent in Greece to strengthen our European capabilities to service our customers", says Tom De Vos, Director European Delivery Center of Cegeka.
Investment in people and infrastructure for more flexibility and scalability
"With the opening of our Greek office, we want to anticipate the future growth of Cegeka and the need for additional capacity to service our customers", says Stijn Bijnens, CEO of Cegeka. "We are confident that this new location will provide us with more flexibility and scalability, enabling us to better serve our clients in Europe. We invest in our people and infrastructure to ensure the highest level of service to our customers."
Future growth anticipated with expansion to Greece, additional cities considered
While Cegeka will start in Athens, the company is already considering expanding to other cities like Thessaloniki in the near future. The expansion to Greece is solidifying the position of Cegeka as a leading technology provider in Europe, investing in technologies as hybrid cloud, AI, cyber security, and in people. We are looking forward to build long-lasting relationships with the IT talent in Greece", concludes Stijn Bijnens.
About Cegeka
Cegeka is an ambitious and leading European ICT solutions provider. In line with our motto 'In close cooperation' we strive to provide the best possible customer service and support our more than 2,500 customers in their digitization journey. Cegeka offers end-to-end solutions in the fields of Data, Applications and Infrastructure, which are strongly interconnected.
Within the Cegeka organization, Citymesh is our mobile connectivity specialist for the business-to-business market. Nexuzhealth develops tailor-made solutions for the healthcare sector and Cegeka Business Solutions is the European Dynamics house, the go-to partner for Microsoft D365 solutions. Smartschool is the digital school platform in Belgium, designed to support collaboration between schools, teachers, students and parents.
Cegeka has over 6,000 employees with locations in the Benelux, Germany, Austria, Romania, Moldova, Italy, the Czech Republic, Slovakia, Sweden and Greece, and a consolidated turnover of 871 million euros (in 2022).
Cegeka is a European family-owned company. It was founded in 1992 by André Knaepen, who is currently the chairman of the board of directors. CEO Stijn Bijnens has been managing the company from its head office in Hasselt, Belgium.
---
Trending Now
You may also like