Genesis Property: WNS Global Services extends their lease contract for the offices in West Gate Business District
---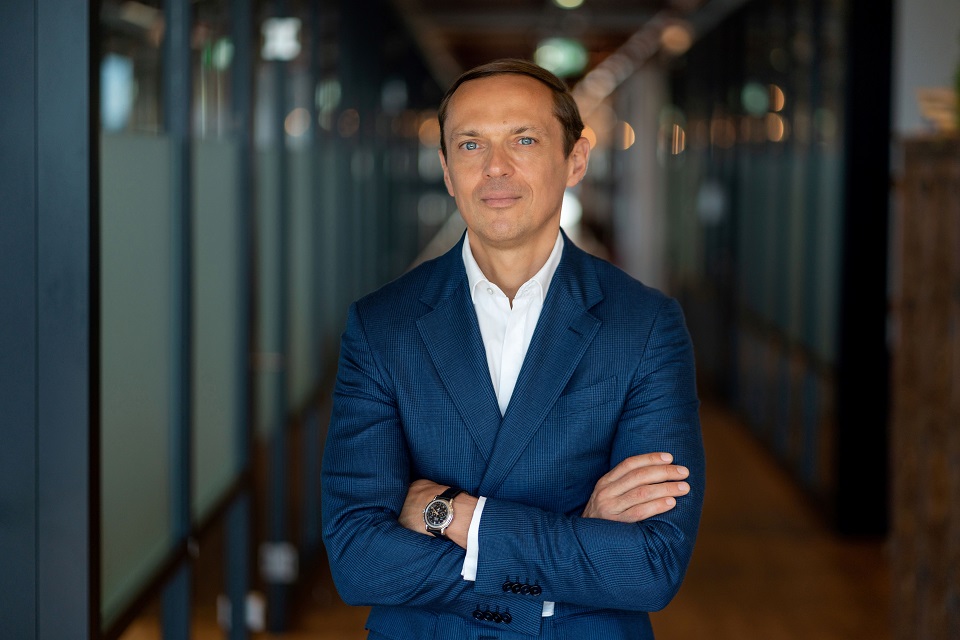 WNS occupies 3,800 square meters in the project developed by Genesis Property
The company has been hosted by West Gate Business District since 2007
WNS Global Services, a global leader in Business Process Management (BPM), extends their lease agreement for 3,800 sqm of office space in the H5 building located in the West Gate Business District complex.
"A global leader in BPM, which has constantly increased its presence on the Romanian market, chooses to extend its contract with West Gate and demonstrates, beyond the loyalty materialized in over 16 years of presence with us, the excellent quality and facilities of the host space, as well as the constant attention of our team to provide the best experiences to our partners," stated Ștefan Tudos, Vice President, Genesis Property.
West Gate Business District is the most important office park in the western area of Bucharest. The offices cover a rentable area of 75,000 square meters and provide high-quality locations for companies interested in integrated office spaces, in a complex with over 12,000 sqm of green space.
WNS provides BPM services to over 400 clients in 10 industries. Globally, the company has 43,000 employees. The company's footprint covers 16 countries, including China, Costa Rica, India, Poland, Romania, South Africa, Spain, Sri Lanka, Turkey, the United Kingdom, and the United States.
The West Gate office park comprises five buildings, each with a usable area of 15,000 sqm, with superior quality Class A offices and auxiliary spaces. All buildings in Genesis Property's portfolio are classified at the highest energy efficiency class – Class A, have been BREEAM Very Good certified since 2013, and are in advanced procedures to obtain BREEAM Outstanding. Additionally, the park provides companies with restaurants, an outdoor swimming pool, a 4-star accommodation unit, a tennis court, a running track, and various other facilities.
About Genesis Property
Genesis Property is one of the most important owners, developers and operators of class A office buildings in Romania, with almost 20 years of experience in the real estate industry and the first real estate group in the country to become a signatory supporter of the 10 Principles of The UN Global Compact on human rights, labor, fight against climate change and environmental protection. The company owns and manages YUNITY Park and West Gate Business District, with over 150,000 square meters of office space contracted by major companies such as HP, Accenture, Societe Generale, Citibank, Ericsson, Garanti BBVA, Infineon, Luxoft, Yokogawa, Siemens and Alpha Bank, where more than 20,000 employees work.
In 2020, Genesis Property initiated the IMMUNE Building Standard™, an innovative global standard that certifies the resilience of buildings to health threats such as the Covid-19 pandemic. Through IMMUNE™, the company aims to sustainably contribute to the creation of the healthy buildings of the future.
Genesis Property made a commitment to adapt its investment and operational strategy in order to fully contribute to supporting the major objectives of the European Commission, assumed by the European Ecological Agreement, to reduce greenhouse gas emissions by 55% by 2030 and to achieve climate neutrality by 2050.
Genesis Property is also the developer of the first private student campus in Romania, West Gate Studios, and the 4-star accommodation unit Studio One Accommodation Suites.
GenesisProperty.net / LinkedIn/GenesisProperty
---
Trending Now
You may also like