Four new startups join the Orange Fab program
Posted On February 15, 2023
---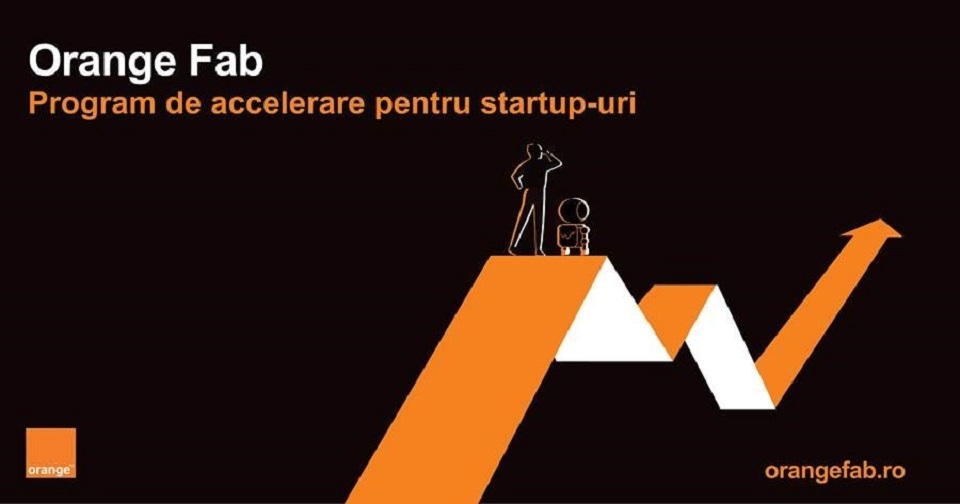 Following the #OrangeForward strategy launched in 2022, Orange Romania has undertaken to offer customers a simple and safe experience and to contribute to the creation of a responsible digital world. In line with these commitments, Orange is launching the "More room for trust" campaign, which strengthens its position as a responsible partner in an increasingly complex digital world. Thus, Orange wants to draw attention to the most common dangers in the online environment, cyberbullying and phishing, and offer customers solutions to protect themselves from them.
Digital awareness and protecting young people
Especially to help gamers enjoy the virtual world safely, Orange has created the innovative Safe Zone project, a space of support against cyberbullying available in Roblox and soon in Fortnite, two of the most popular gaming platforms among teenagers. In the Safe Zone, they learn information about cyberbullying and how to get help from specialists, all interactively:
– While playing on these platforms, gamers will encounter orange virtual cabins where they can take refuge. These are called Safe Zones. When they enter the Safe Zone, they are greeted by a bot, Orange Droid, who can guide them to a cyberbullying quiz or information that can help them in a cyberbullying situation.
– Gamers who answer the Safe Zone quiz correctly unlock surprises, which then earn them in-game rewards.
– Those who want to report a case of cyberbullying or need psychological counseling will learn from the game that they can call free of charge, from any network in Romania, 119, the unique national number dedicated to reporting and preventing cases of abuse, exploitation, neglect and forms of violence against the child.
– In Roblox, The Impossible Obby minigame already has a booth for awareness and protection against cyberbullying, and in Fortnite there will soon be Safe Zone booths on six islands, which will be accessible to several million users worldwide.
Orange announces the inclusion in the Orange Fab acceleration program of four new startups that offer solutions in the area of telemedicine, digital display, intelligent signaling of pedestrian crossings and management of bicycle parking spaces through an application.

By joining the four technology startups, the Orange Fab accelerator reaches a total of 44 startups enrolled in the program from 2017 to date. In the 5 years, Orange Fab has constantly expanded its fields of activity to respond more effectively to the business needs of customers, targeting directions such as 5G networks and networks of the future, IoT and connected objects, smart city and mobility, fintech, smart retail, media and entertainment, health and digital education. Until now, Orange Fab has purchased products and services worth 2.2 million euros from the startups included in the program, implementing more than 90 projects alongside them.
Blume Technologies addresses the problem of the large number of accidents that occur on pedestrian crossings without traffic lights, which represent 25% of all accidents in which pedestrians are involved in Romania. The developed solution provides a warning system for pedestrian crossings without traffic lights based on artificial intelligence. It detects the behavior of pedestrians and warns drivers about the presence of pedestrians and the part of the road they want to cross. The system also records the pedestrian crossing area and collects traffic data that is provided as statistics to public authorities.

CardioMedive has developed an innovative multifunctional Hospital@Home device, inexpensive and easy to use for the whole family. The modular design makes it ideal for a wide range of scenarios and multiple conditions, innovating the way healthcare is delivered for pediatrics, primary care or complex chronic diseases. The solution developed by CardioMedive integrates in one place the entire medical journey of the patient, from disease screening, telediagnosis, continuous monitoring and clinical examination of the patient at home.
Rastel.io aims to solve the problem of bicycle parking spaces by creating a smart network of safe parking spaces. Through the rastel.io mobile application, cyclists can easily find and access all parking lots in the network, without the need for multiple keys or access cards. The application also offers companies the opportunity to promote themselves by creating campaigns to encourage and reward cycling.
Spectro:o is a complete digital display solution that allows personalization of the shopping experience in stores and communication with both customers and employees. Through an intuitive digital platform, Spectro:o helps brands in fields such as retail, HoReCa, healthcare and manufacturing to manage and distribute multimedia content on an unlimited number of screens, in as many points of sale as needed. The solution is aimed at companies looking to improve and personalize the experience at the points of presence and, implicitly, increase their sales through impactful digital display.

Through Orange Fab, all startups benefit from mentoring for product development and finalizing the business plan alongside Orange experts and will receive support for research grants and the implementation of pilot projects alongside companies and public authorities. They also have access to the latest equipment and communication technologies in the Orange 5G Lab, for testing and optimizing solutions based on 5G and IoT technologies.
More information about the opportunities offered by the acceleration program and about the startups that are part of Orange Fab are available here: https://www.orangefab.ro/programul-de-accelerare-startup/
---
Trending Now
You may also like