ANIS opens the registration session for "IT Industry Excellence Awards", 2023 edition. Companies can apply until February 8, 2023
Posted On January 10, 2023
---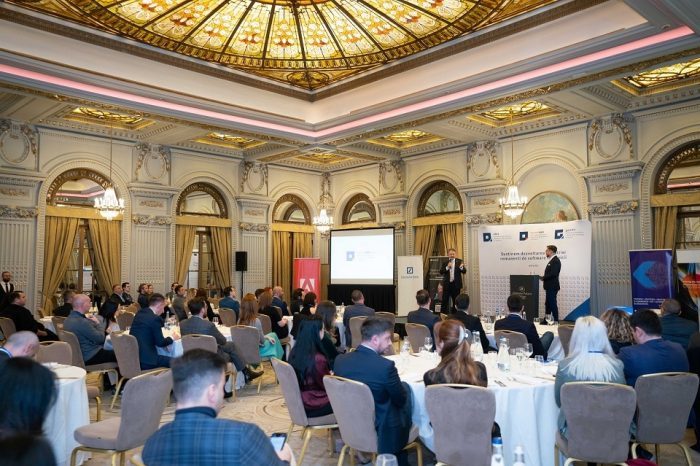 ANIS, the Employers' Association of the Software and Services Industry, is launching registrations for the "IT Industry Excellence Awards", the 2023 edition, the annual competition designed to reward the best performing companies in the Romanian IT industry, but also the products, projects and initiatives through which these stood out in 2022.
The prizes will be awarded during the ANIS Gala, which traditionally takes place in the first part of the year. Companies can register in the following categories:
• Education Program of the Year
• CSR Program of the Year
• Startup of the Year
• R&D project of the Year
• Software Outsourcing Project of the Year
• Software Product of the Year
• Company of the Year

A special award – ANIS Member of the Year – will be awarded by the executive team of the Association to that member of the community who has distinguished himself by his involvement in the development of the software and services industry. For all other award categories, an independent jury will evaluate the submitted projects and select the finalists and winners of the competition.
Companies can submit applications for the IT Industry Excellence Awards 2023, regardless of whether they are ANIS members or not, by filling in the forms dedicated to each category on the website. Any company can apply for one or more categories.
Registration period: January 10 – February 8, 2023. The regulations for the organization of the competition are published here.
The "IT Industry Excellence Awards" is a long-standing competition for the domestic IT industry, the first edition being organized in 2015. In 2022, the winners were designated: Bit Sentinel, Endava, Brio, ATOS IT Solutions and Services, Wipro Technologies, Medicai and Zitec.
---
Trending Now
You may also like