---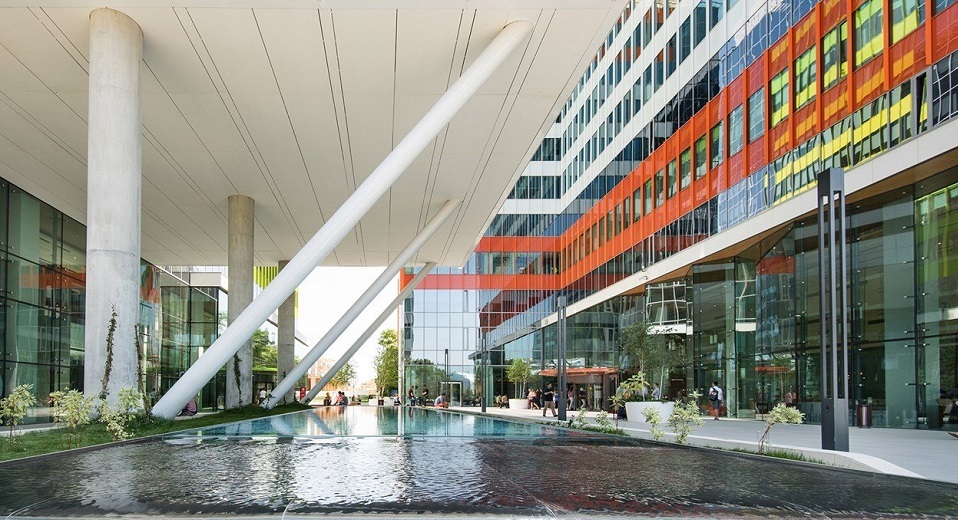 Swedish real estate developer Skanska purchased a plot of approximately 26,200 sqm in Bucharest, from InteRo Property Development, the company announced recently. The developer plans to buy there a new office complex located in the northern area of the capital, in the immediate vicinity of the Jiului subway station.
"The acquisition of a new land is a natural step in the sustainable development of our business. The new property meets all the criteria we are pursuing in this process and, more than that, it is an important milestone: with this land, we will be present in three different submarkets in the capital, " says Aurelia Luca, Managing Director, Skanska Property Romania.
The office complex that Skanska will develop in the Bucurestii Noi includes three buildings, to be designed and built following the concept "futureproof workplaces", implemented by the company at regional level. What makes this concept different on the market is the unique mix between Scandinavian design, innovation and sustainable solutions.
In this transaction, Skanska was assisted by the law firm PeliPartners, represented by the team of lawyers coordinated by Oana Bădărau, Partner at PeliPartners.
On the adjacent land, of approximately 26,000 square meters, InteRo Property Development SRL will complete the complex developed by Skanska with four other buildings. The seven buildings will together form a unitary complex.
"We are glad that we sold half of our land from Bucharest New Street to Skanska and that we will develop, together with it, an integrated office project that could reach 175,000 square meters GLA," said Michael Topolinski, InteRo Property Development.
InteRo Property Development SRL was assisted in this transaction by a team of lawyers from the law firm Biriș Goran, recognized for their extensive experience in real estate. The team was coordinated by Raluca Năstase, Partner Biriș Goran. In the initial stages of the transaction, Libra Internet Bank provided financing advice.
InteRo Property Development SRL is a family business that operates in the area of real estate development. Along with the future office project in Bucharest Noi, the company's portfolio includes 170 rented apartments and the SkyLight Residence complex, a mixed real estate project with 2,700 apartments and 90,000 square meters of GLA, of offices. (Https://www.intero.ro).
Skanska is a company of Swedish origin and is one of the most important real estate developers in Europe. Here, the company operates operations in construction and civil engineering in Poland, the Czech Republic, Slovakia and the United Kingdom. Skanska develops commercial properties in certain local markets in Poland, the Czech Republic, Romania and Hungary and residential projects in Prague and Warsaw. Skanska also offers services in public-private partnerships. In 2016, Skanska had sales of SEK 36 billion and approximately 16,500 employees in its European operations.
---
Trending Now
You may also like