Office building from Bucharest will become the Medical Simulation Center of the "Carol Davila" University of Medicine and Pharmacy Bucharest
---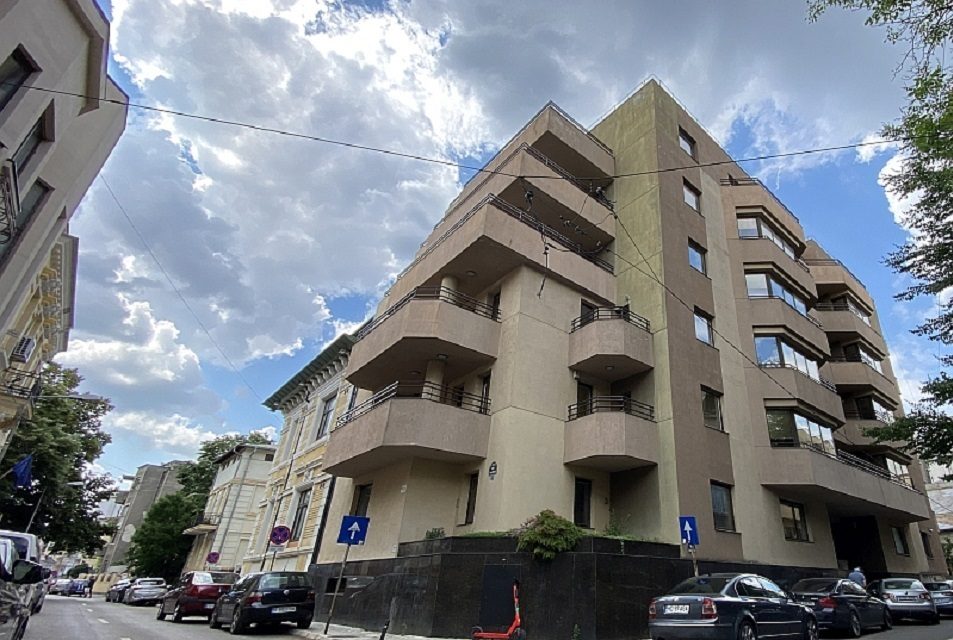 The office building situated in Thomas Masaryk Street no. 19, District 2, will become an important medical simulation center starting this year, following the transaction between MAD Planning & Projects – which sold the building – and the "Carol Davila" University of Medicine and Pharmacy in Bucharest – which purchased the property. The transaction was assisted by the real estate consulting company Crosspoint Real Estate.
Positioned in the ultra-central area of Bucharest, the office building, with five floors, was built in 2004 and hosted, in over 2,000 usable square meters surface, an important IT company.
"The excellent location and its characteristics helped us to make the optimal decision regarding the purchase of this building. It will help us to develop medical simulation activities, aiming to increase patient safety and medical care, by providing ultra upgraded teaching methods. All because we want for our students to acquire and consolidate their practical and non-technical skills in an organized environment, which greatly reproduces the clinical reality", said Prof. Univ. Dr. Viorel Jinga, UMF "Carol Davila".
Near to many points of interest in the University Square area and with immediate access to every public transportation, and to all areas of the city, the building in Thomas Masaryk was an extraordinary success, with permanent demands from the market.
"It is an asset that helped our development, and the fact that it will now become part of the educational process, the thought that we also had a little contribution in our local medical education honors us and makes us glad, in the same time. We will continue to expand our portfolio and deliver, like we usually do, quality products to our market and our customers. MAD Projects sold the Masaryk 19 project to Carol Davila University after rehabilitation and customization, according to the requirements of an educational institution, with specific needs ", says Mihai Arghiropol, Founder of MAD Planning & Projects.
The transaction was handled by real estate consulting company Crosspoint Real Estate, first representing the seller, and then to assist the buyer in the entire purchase process.
"I must admit that this deal has become one of the most important in my experience so far. And this, first of all, for the fact that from now on, medical education will take place here, from which we will all benefit. In real estate sales we always talk about financial values, about areas and locations, but sometimes the ultimate goal of a transaction and its importance to the community are those that offer the greatest satisfaction, and this is one of those cases. Thank you all for the trust that you had in our process and expertise!", says Oana Popescu – the consultant who handled this transaction – Associate Director, Residential Capital Markets, Crosspoint Real Estate.
About MAD PROJECTS
Mad Projects is a company specializing in real estate conversion, rehabilitation and design, founded by entrepreneur Mihail Sebastian Arghiropol, who is also the founder of the advertising agency Media One.
In the last four years, MAD Projects has created Media One Coltea, nominated at the 2017 Architecture Biennale, the Hub – Iorga Park, and the innovative building: La Maison Dumbrava Roșie.
In 2022 Mad Projects launched two new projects: Victoria Gallery, by reconversion of approximately 1,500 sqm in the BCR branch space in Calea Victoriei 155 and Atmosphere Residece in Pipera – a residential development, on a plot of 1,000 sqm on the shores of Pipera lake.
About University of Medicine and Pharmacy in Bucharest
"Carol Davila" University of Medicine and Pharmacy in Bucharest is the oldest medical education institution in Romania, whose main objective is to provide the highest performance and ethical training for medical careers, developing the intellectual potential of future generations of doctors, through monodisciplinary, interdisciplinary and transdisciplinary education, in accordance with the highest standards of training at European and global level and with the latest scientific discoveries.
Being an institution of medical excellence, deeply dedicated to serving Romanian society, UMF "Carol Davila" promotes and supports medical excellence for teachers, students and graduates and provides a training and research environment that stimulates performance and innovation, focused on improving holistic health, wellbeing and quality of life.
About Crosspoint Real Estate
Founded in 2005, Crosspoint Real Estate offers both real estate trading and consulting services, as well as financial solutions needed by large investors, for all types of properties: offices, retail, industrial, land, hotels and residential. Crosspoint Real Estate is the international partner of Savills in Romania, one of the largest real estate companies worldwide, founded in 1855 – with revenues of over GBP 2.15 billion generated in 2021.
---
Trending Now
You may also like