---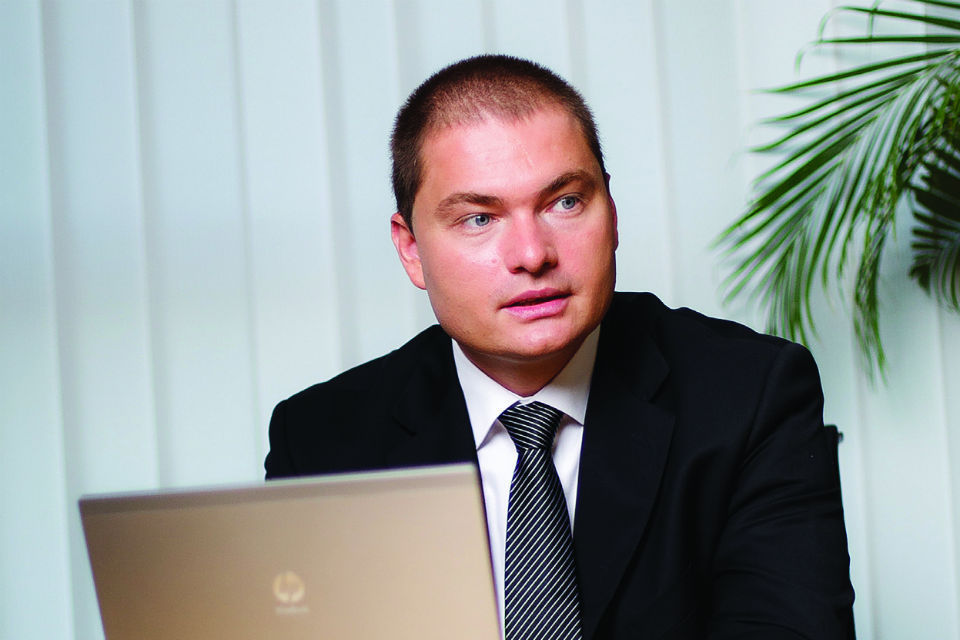 With the hyper-growth and hyper-sprawl of today's data, traditional data management is not enough. Data must become available. Getting there requires a new approach that merges the traditional disciplines of data backup and recovery, data protection and data security. Moving from policy-based to behavior-based management to make data both intelligent, and ultimately, self-governing.
As the leader in Cloud Data across multi-cloud environments, Veeam Software positions to support its customers along their journey to Cloud Data Management.
Within the landscape of the undergoing revamping global world of new technologies, The Diplomat – Bucharest talks with Andrei Romanescu, Managing Director at Veeam Software Romania about the business milestones and achievements, as well as the company's plans for 2020 and of course, the people who make this all possible.
The high-end products and people, the best ambassadors for a company
In February this year, Veeam Software announced the results from fiscal year 2018, fresh off a 500 million US dollars investment from Insight Venture Partners and Canada Pension Plan Investment Board (CPPIB) in early January 2019 – one of the largest investments in the history of storage software. Veeam Software has just reported a 26 per cent annual increase in global annual recurring revenue for the second quarter of 2019, while it has recently exceeded one billion US dollars (912.3 million euro) turnover in annual bookings. Veeam Software has offices in more than 30 countries and serves over 320,000 customers worldwide.
So, as underlined by Romanian branch's managing director Andrei Romanescu, in 13 years' time, the company managed to reach the one billion US dollars' turnover milestone in sales, globally. As for Romania's side, the company reached 600 employees this year and this is a strong point of growth, if we consider that Veeam Software started with 2 employees four years ago.
Globally, the company's figures growth is due to their software products. Last year, Veeam announced a new cloud data management capabilities RTM software product as part of Veeam Availability Suite 9.5 Update 4, followed by recent general availability. This was one of the most important and anticipated releases to date for Veeam, providing simple, flexible and reliable solutions to help customers migrate to and keep data available in the hybrid cloud regardless of its location. These new capabilities – Cloud Tier, Cloud Mobility, and new data governance capabilities – allow Veeam to deliver virtual, physical, and cloud data management, for any application, and any data, across any cloud.
Moreover, Gartner Magic Quadrant for Data Center Backup and Recovery Solutions 2019 named Veeam, for the third time, a Leader for its ability to execute and completeness of vision.
"In 2019, we grew our local team by 50 per cent, we are pushing 600 employees in 2019, after we have started this year with 400 professionals. One of the most notable achievement is that the company increased the retention rate, while the attrition has dropped to 15 to 20 per cent. Our goal is to target a 15 per cent attrition rate," says Andrei Romanescu.
People make things happen
"We have 17 different nationalities in our offices here in Bucharest," says Andrei Romanescu, managing director Veeam Software Romania. For 2020, one of the company's goals target the people retention and increase of people engagement. As Andrei Romanescu told The Diplomat – Bucharest, Veeam Software investments focus on the leadership development and one of the main pillars are the inhouse promotions. "We do this by developing specific programs for leadership development, external conferences attendance, enabling the leaders' voices ad knowledge across the company," Andrei Romanescu states. According to the manager, the growth of the company should be consolidated through a consistent program of employment branding. "We are now in the second phase of business development, when we have reached a maturity and the focus is heading towards employer branding. What we seem to lack right now is to make ourselves known, not only through our products delivered to the clients across the world, but through our corporate identity that places people and technology as headliners for our achievements," Andrei Romanescu states.
One of the main differentiators on the market for Veeam Software is that the company offers an end-to-end career path, according to the company's managing director in Romania. Also, as part of the social responsibility strategy, VEEAM Software offers three day off for each employee, apart from the regular leaves and holidays. These three extra free days are to be used for volunteering in projects targeting vulnerable individuals and communities and, according to Romanescu, the endeavor was welcomed by the employees.
Defining the future
"Over the last 3 years, Veeam grew by double digits in Romania, while the whole market grew 5-10 percent," says Romanescu. However, the local market delivering software and IT&C seem to mature and, if in the previous years the investors targeted Romania for the labor arbitrage, currently, the market aligns to the overall global landscape. "We need to bring on the table the added value, in order to stay competitive and relevant. We own the workforce capabilities, but the approach must come from a different angle: customer support, efficiency, process improvement. We need to change both the perception as well the differentiator and take the destiny in our own hands. In business, it will always be about the costs and the added value," Andrei Romanescu concludes.
---
Trending Now
You may also like