---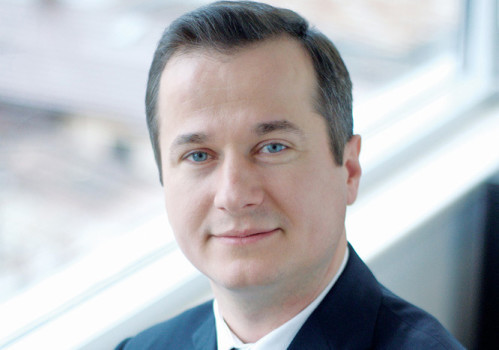 For Vastint Romania, the most important achievement in the last 10 years was creating a new business HUB named Timpuri Noi Square, in the Central Area of Bucharest, a mixed project that is going to have up to 150.000 sqm leasable area, developed at the junction of two established residential districts: Timpuri Noi and Tineretului, according to Antoniu Panait, the Managing Director of the company.
"We have managed to reconvert an old industrial factory in a successful project dedicated first of all to a growing community represented by the tenants of Timpuri Noi Square, and to a larger community of already residents of the neighbourhood ( Dristor, Mihai Bravu, Timpuri Noi, Nerva Traian)," he tells The Diplomat – Bucharest.
This year, Vastint has reached a total leasable area of almost 100.000 sqm, 43.000 sqm of them being represented by Business Garden Bucharest, that has been handed over to the first tenant in September.
"This year we also finalized TNO3, part of Timpuri Noi Square project, another 20.000 sqm of rentable area, where tenants have already moved in," says Panait. "2020 will bring a further evolution phase of the office buildings in Timpuri Noi, and also a new dare for Vastint Romania, represented by Sisesti residential project."
Everyone is looking for quality and space efficiency, a large variety of services and most importantly, no matter the industry, easily accessible locations, according to Panait. "We develop projects that are sustainable, that use alternative energy, that encourage the usage of alternative means of transportation, we are part of the change that we need to see in our society and industry. Our mission within the two office building projects also includes the development and growth of a powerful community, process which has already started in Timpuri Noi Square, and adding an extra to the existing facilities, like a real garden, in the heart of Business Garden Bucharest," he explains.
Panait claims the most important challenge for the companies will be to realise the importance of their internal community, that the employees are the core of their business and that the sense of community will make them invest and boost their knowledge to a further level leading also to a great development of their businesses.
"Tenants are more and more interested in offices closer to home and in locations offering "micro climates", and that will lead to a larger interest of the developers to evolve their projects," he underlines. "Evolution makes us strive to be continuously better at what we do, as I already said. A great proof of that is what has happened in the last 15 years in the industry and how much the real estate market has grown. As long as people evolve, so does technology, so there is a constant need to adapt and improve, but for sure the future is green, regardless the huge number of projects, our clients need also green spaces where their community can relax and reconsider the standard, boring meeting room. Amenities need to be near the office, and most of all, life should not be spent it in traffic, from home to the office, so we need more office buildings near the important residential areas, and also, that results in the need of having a better  infrastructure and alternative means of transportation."
No matter what you are developing, keep in mind that you are constructing not only for yourself, but also for a future generations, that need to grow up having in mind that life shouldn't be spent in traffic, that you need time for yourself and for your loved ones, that a good office isn't enough to develop a business, but a sense of community is, says Panait. "All of these details are a stepping stone in creating a happy living environment. Let's all put that foundation stone for a better community!" he concludes.
---
Trending Now
You may also like