ANIS encourages enrollment of people over 55 in Database and Data Protection Officer free courses of TechTalent Growth Program
---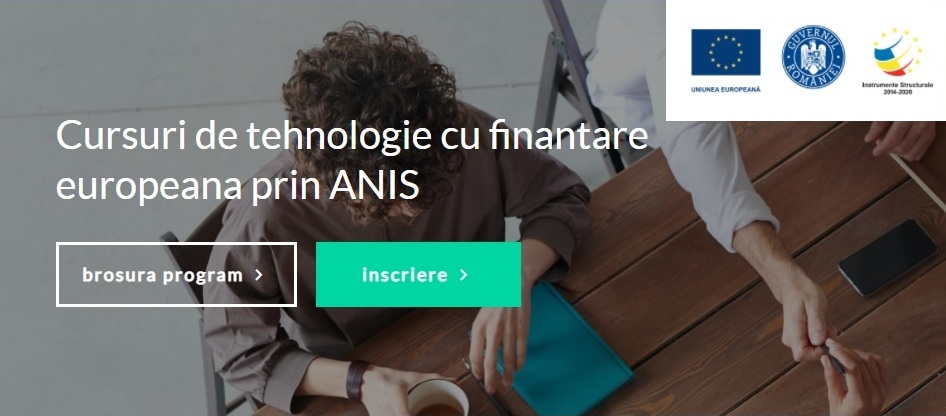 ANIS, the Employers' Association of the Software and Services Industry, encourages companies to enroll their employees over the age of 55 in free TechTalent Growth courses.
Two of the most suitable courses are the training for the position of Data Protection Officer (DPO) and the Database. The program is addressed to companies from all over the country – except for those in Bucharest and Ilfov, regardless of size, which fall into one of the fields of activity corresponding to the CAEN codes here.
Participation in the courses is free, all costs involved being provided by the European Social Fund, through the Human Capital Operational Program 2014 – 2020. DPO is a highly sought after specialization on the labor market, which ensures the correct implementation in companies of personal data protection legislation (GDPR). Candidates can only enroll in this course in July. The DPO course, with ANC certification – COR Code 242231, takes place online and lasts 5 days of theory and 17 days of practice. The examination also takes place online, after the completion of the course, and the graduates receive the ANC certification of Responsible for the protection of personal data.
The Database Course, with ANC certification – COR Code 252101, is addressed to those who already have minimal knowledge of databases and computer operation and helps students to deepen their knowledge in this field to work on more complex projects. The database course is carried out online, for 5 days, on the last day the exam was also taken online in order to obtain the certification. Candidates can also enroll in the Database course in July and August.
"The mandatory conditions for those who want to take these courses is to be employed full or part time at a company in the fields specified above and to prove graduation" says Cristian Radu, target group leader in the TechTalent Growth project. To date, the TechTalent Growth courses have been attended by over 300 people, employed in over 90 companies.
Additional information regarding the duration of each course, their agenda and curriculum, as well as the registration form can be found on the page: https://anis.ro/techtalentgrowth/.
To find out more details about the courses, those interested can register in advance for the webinars organized by ANIS here.
---
Trending Now
You may also like