ŽIGA DREV on food data marketplace going global
---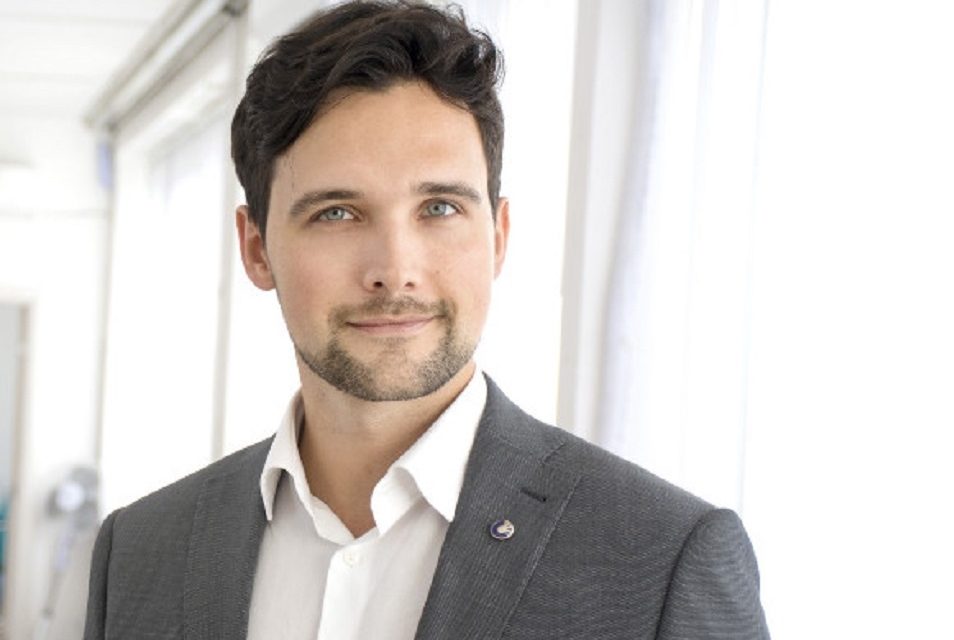 Food Data Marketplace (FDM) is an inclusive marketplace fostering new economic models for sustainable food supply chains, developed with the support of NGI (Next Generation Internet initiative). It allows farmers and food companies to keep control of their data and offer it for purchase.
Next Generation Internet (NGI) is an initiative of the European Commission, which aims to shape the Internet for the future as a powerful, user-centric (Internet of Humans) ecosystem that meets the fundamental needs of the population, including those of confidence, security and social inclusion. NGI comprises an ambitious research and innovation program based on an initial European Commission investment of over € 250 million between 2018-2020 and is part of the future Horizon Europe program (2021-2027).
The NGI program funds the best research and innovation projects in the field of the Internet, focusing on advanced technologies, including privacy, search and discovery, decentralized architectures, blockchain, Internet of Things, social media, interactive technologies and technologies that support multilingualism and accessibility.
Žiga Drev explains more about Food Data Marketplace (FDM) .
WHAT'S YOUR PERSONAL MOTIVATION?
Growing up on a farm and later collaborating on founding the company behind OriginTrail provides a great deal of motivation to help build the Food Data Marketplace. By harnessing privacy-by-design techniques and the OriginTrail Decentralized Knowledge Graph, we contribute to a more fair distribution of value and sensible data ownership in agrifood supply chains.
HOW DOES FOOD DATA MARKETPLACE WORK?
To achieve the best control and data sovereignty from the farm to the table, data privacy (unified approach using private storage and public networks), data integrity (immutable cryptographic fingerprints published on a public blockchain), data interoperability (multiple open data standards), and data interconnectivity (a single knowledge graph automatically linking relevant data) are employed.
HOW DID YOU COME UP WITH THE IDEA FOR THE FOOD DATA MARKETPLACE?
At Trace Labs, we have been developing solutions to increase the transparency of supply chains since 2013. Through our work, we learned about the importance of data exchange beyond the one-step-backward-one-step-forward principle in enabling transparency. We also learned about the fragmentation issues within supply chains associated with exchanging large amounts of highly connected data end-to-end. Like lack of data and system interoperability, the question of data integrity, and scalability issues.
As a lot of our work has been within agri-food supply chains, we realized that there is a lot of data collected at different points throughout the food supply chain. Data that can provide in-depth insight into the production, answering questions like "What were the production conditions?" and "What were the temperature, humidity, and sunlight levels?".
There are also outstanding questions regarding this data. Like, "Who owns the data?", "Who and how can use it?" and "Who benefits from it?". This is how the Food Data Marketplace idea was born. We wanted to create an inclusive, decentralised marketplace that incentivises data sharing to contribute to more sustainable supply chains while simultaneously giving citizens and organisations control over their data. And we built it using the decentralised open-source OriginTrail protocol for trusted data exchange which I led development on.
WHAT MAKES THE FOOD DATA MARKETPLACE UNIQUE COMPARED TO OTHER DATA MARKETPLACES?
When building the Food Data Marketplace, what was important to us was to enable a fair distribution of gains along supply chains and give citizens and organisations ownership over their data. We built the Food Data Marketplace as an open-source software infrastructure within the NGI Ledger project, utilising the OriginTrail protocol for trusted data exchange. It encompasses trust, neutrality, and inclusiveness, which are the foundation of distributed ledger technologies. At the same time, it aligns participants' incentives along the supply chain. This is enabled by a privacy-by-design approach that allows upstream supply chain partners (e.g., farmers and cooperatives) to take control over their data, attach a price to it, and sell it to supply chain partners that recognise its value.
Creating such a marketplace would not be possible without utilising a very unique technology at the core of OriginTrail – the OriginTrail Decentralized Knowledge Graph (DKG). The OriginTrail DKG combines permissioned and public data in one decentralised knowledge graph, supporting data privacy while ensuring data integrity through DLTs. Linked data stored in a knowledge graph makes data more actionable as it enables information and knowledge to be extracted from it. And because OriginTrail utilises global data standards (like GS1 EPCIS, W3C Verifiable Credentials, etc.), it supports data interoperability and enables seamless data exchange between organisations. These characteristics make OriginTrail genuinely versatile and made it uniquely suitable to build the kind of data marketplace that we envisioned for the Food Data Marketplace. The characteristics also enable other exciting use cases — like data portability and automated GDPR compliance — and position OriginTrail at the forefront of innovation in DLT solutions for supply chains. As OriginTrail is open-source, it also means that anyone can build solutions on top of it, not just us at Trace Labs.
WHAT WAS THE ROLE OF NGI IN BUILDING THE FOOD DATA MARKETPLACE?
We first developed the Food Data Marketplace infrastructure with the support of NGI Ledger. Then we were selected to NGI Atlantic, and this enabled us to partner with a very innovative company from the US to further improve the Food Data Marketplace and test it globally.
We partnered with Kakaxi, an American company striving to improve data collection with upstream supply chain partners. Kakaxi is deploying solar-powered IoT devices equipped with a range of sensors to capture images and data on metrics including temperature, humidity, solar radiation, and rain gauge. Together, we are making Kakaxi IoT devices "Food Data Marketplace-enabled" and then deploying and testing them in different food supply chains to aggregate farm data and offer it for sale through the Food Data Marketplace. We are working at three testbeds in different parts of the world – in Ireland, EU, Colombia, South America, and Nepal, South Asia.
This experiment aims to develop further the integration enabling trusted data exchange between Kakaxi IoT devices and the Food Data Marketplace. Through it, we are seeking to show how the impact created in these experiments can be expanded to food supply chains globally, ultimately making our food supply chains more trustworthy, transparent, and our food products safer.
WHAT IS NEXT FOR YOU AFTER THE NGI SUPPORT IS OVER?
We have been collaborating with Kakaxi for a while now, even before kicking off the FDM project within the NGI Atlantic. As we both have established connections within the food industry, validating our solutions within NGI Atlantic opens up new possible collaborations and new implementations for us going forward. Being able to validate that our solution is globally relevant and works worldwide with NGI Atlantic's support is one of the great added values we plan to build upon in the future.
ABOUT THE BLOGGER
Žiga Drev is the Co-founder and Managing Director of Trace Labs – OriginTrail core developers. Born and raised in the Slovenian countryside made Žiga acknowledge the benefits of local origin. He co-founded Trace Labs while finishing his MBA in Ljubljana and soon recognised the importance of GS1 standards for business data exchange and introduced them to OriginTrail's service. He managed the OriginTrail pilot projects in China and helped design a blockchain-based food traceability blueprint in 2017 which got OriginTrail to become an inaugural member of the Walmart Food Innovation Pipeline as well as the first winner of the Innovation Spark Award. He is often the 'face' of the company at global events, contributing his hands-on experience from supply chain projects the OriginTrail team has been involved in within Asia, Europe, Australia, and North America. His goal is to help unlock new value in fragmented supply chains.
Twitter: https://twitter.com/drevziga
LinkedIn: https://www.linkedin.com/in/ziga-drev/
FOR MORE INFORMATION, SEE THE LINKS BELOW:
---
Trending Now
You may also like