Just four days to NOMINATE the BRAND of the YEAR at Romanian Business Services Forum & Awards 2021
---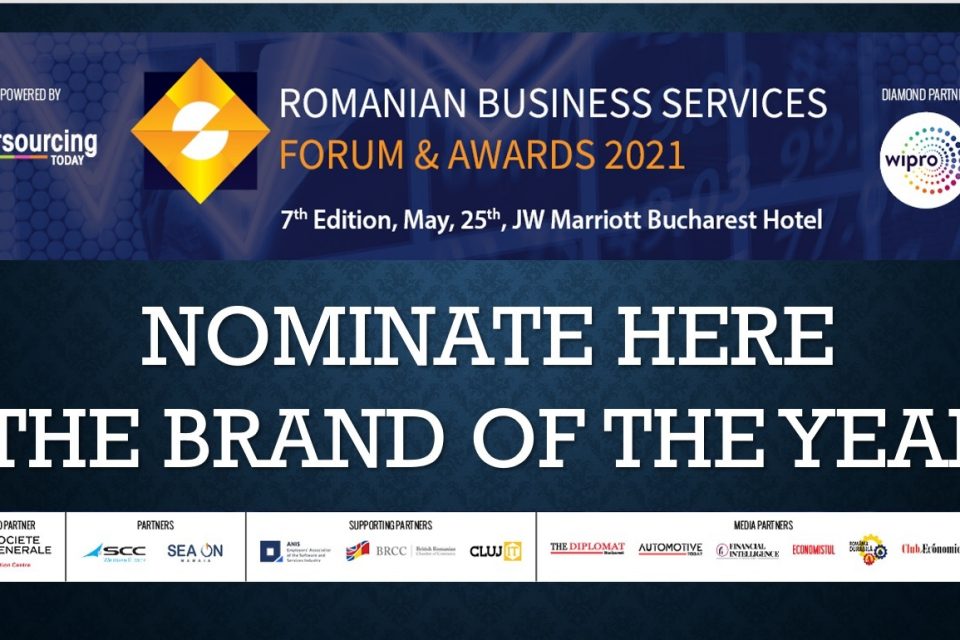 OUTSOURCING TODAY organizes the seventh edition of the Romanian Business Services Forum & Awards 2021 on May 25.
The NOMINATIONS FOR THE BRAND OF THE YEAR (ON-LINE VOTED AWARD) IS OPEN UNTIL APRIL 9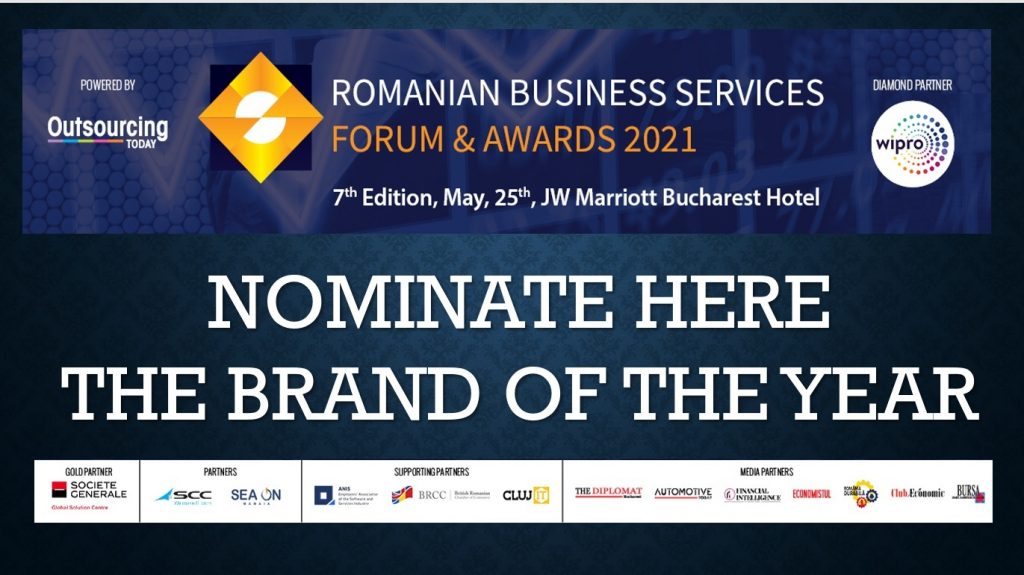 Nominate here for BRAND of the YEAR: NOMINATE THE BRAND OF THE YEAR ROMANIAN BUSINESS SHARED SERVICES, 2021 (google.com)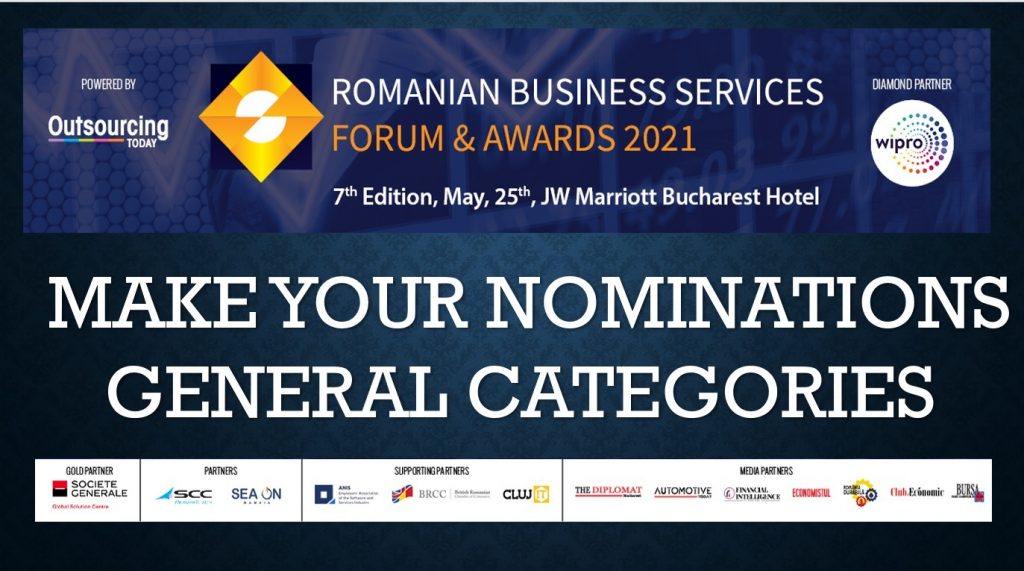 Nominate here for GENERAL CATEGORIES: NOMINATION FORM of ROMANIAN BUSINESS SERVICES AWARDS FOR EXCELLENCE, 7th Edition, May 25, 2021 (google.com)
This award recognizes the popularity aspect of a brand alone. The judging process for this category is unique in this competition: 100% public on-line voting.
NOMINATION PROCEDURE AND TIMELINE
March 10 Nominations entries. Companies and individuals can submit their nomination choices on the online forms.
Apr 9 Deadline for Brand of the year nomination
Apr 12 – Apr 30: Free Public Voting time for Brand of the year. A separate form containing all nominated brands will be available on the event website marking the start of the public voting procedure.
Apr 30 Deadline for nominations on other awards categories
May 25 The WINNERS' announcement and Awarding Ceremony
At almost half-year time since diving into 2021, the outsourcing and business shared services market capitalized on the previous year's changes. We need to assess what makes outsourcing & business shared services essential in the current reshaped economy and what new areas and processes have been modified and evolved.
Technological evolution and the shaping a new work ecosystem during 2020 reshaped almost completely the BPO and all the other outsourcing fields as well as the companies' vision on business structures.
THE CEO FORUM brings together the most prominent company leaders acting in the Business Shared Services– BPO, ITO, SSC and connected services and tech solutions providers' industry in Romania in a half-day event with engaging keynote sessions sustained by C-level industry leaders within an interactive DIALOGUE PLATFORM and multiple and engaging networking opportunities. The event aims at becoming an arena where key players in the field can discuss the current challenges and opportunities that the business services providers deal with.
THE AWARDS GALA continues to recognize, reward and celebrate the success of the most prominent companies acting in the Outsourcing – BPO, ITO and SSC industry in Romania.
ROMANIAN BUSINESS SHARED SERVICES FORUM & AWARDS is the ideal stage for knowledge sharing, voice expression and objective recognition of the performance proved by professionals and projects, while celebrating and raising the profile of their achievements.
The Romanian Business Shared Services Forum & Awards recognizes the personal contribution and commitment of the most experimented individuals and the added-value projects in this industry in Romania.
AGENDA TIMELINE
15:00-15:45: WELCOME GUESTS & Official Opening Address
15:45 – 17:10 CEO LEADERS DEBATE
THE LEADERS' VOICE IN THE RESHAPED BUSINESS LANDSCAPE
17:10 – 18:00 Networking Cocktail & Gala Dinner
18:00 – 19:30 GALA AWARDS CEREMONY
---
Trending Now