---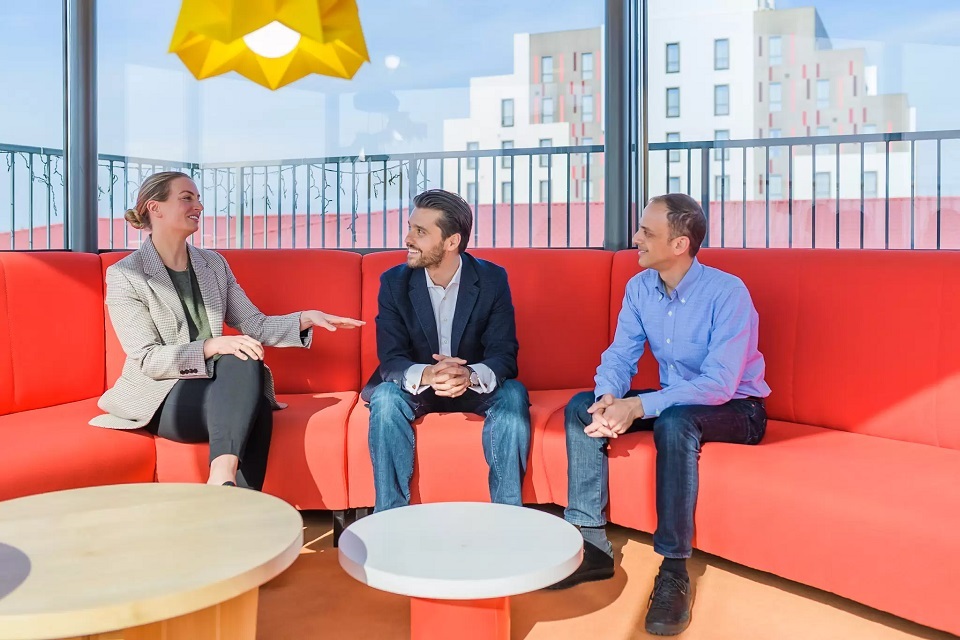 Software development compay Fortech announced ambitious revenue goal of 50 million Euro by 2022 after an extended period of focus on consolidating and building operational excellence and grounded in solid new client engagements.
In support of implementing this vision, the company announced a new appointed Board role, i.e. the Group Chief Growth Officer, mandated to bring together and oversee all the company's commercial and demand generation departments in synergy with client needs globally Alex Dima, Fortech's former VP Sales, ex-LinkedIn, Oracle and IBM, is now becoming the newest member of the C-Suite, occupying the CGO chair.
Fortech announces it's now shifting its focus back to accelerating commercial growth. A perennial Deloitte and EY award-winning success story, boasting more than 20% percent annual revenue growth on average over the past 5 years, the company now employs close to 750 tech staff and has offices in 4 Romanian cities and Chicago. After having invested in consolidating a world-class corporate framework and spurred by encouraging market results, the Fortech board now eyes hitting and passing the EUR 50M mark by 2022.
Aiming to further increase the ROI and customer satisfaction for its growing global client base, the company's Growth strategy entails a two-pronged approach.  Firstly, all Growth generating directions have been brought together under one leadership, the Group Chief Growth Officer, a move designed to increase consistency, agility and market response time across multiple departments. Alex Dima, former VP of Sales, has been appointed as CGO and, as the newest member of the C-suite, will now oversee New Business Acquisition, Account Management, Customer Success, Channel and Alliances, B2B marketing and Employer Brand.
In addition to the above-mentioned organic Growth avenue, as of 2020, Fortech will also start evaluating M&A and investments opportunities in the market according to strategic client or technological areas of interest.
New Leadership for an Elevated Market Positioning
Consolidating Growth under the CGO role comes as Fortech's business model is evolving away from traditional software outsourcing and stepping firmly into the realm of disruptive software development. By leveraging the power of in demand, emerging technologies such as Cloud, AI, and Intelligent Automation, Fortech now provides comprehensive, sophisticated solutions to a broad area of customer requirements. Moreover, through joint ventures or new specialization areas, the company has also deepened its verticals expertise, more recently doubling down on fintech and healthcare as new entries besides its longstanding focus in automotive, eCommerce, and IoT.
Pursuing this long-term ambition requires the ability to capture market insights, interpret them in real time and then leading internal cross-departmental synergies to make sure the company integrates them successfully into its offering. It's for this reason that the CGO's mandate is not only to drive the group's commercial expansion agenda but also to act as an internal cultural change agent.
New CGO Role – A Symbol of Continued Client Commitment
As Chief Growth Officer, Alex Dima will be responsible for leading an internal multidisciplinary team and external partners ecosystem, linked together by a culture of customer empathy and service excellence.
Commenting on the appointment, Călin Văduva, Fortech's CEO, said: "2022 is a special year for us as it will mark two decades of delivering service excellence to our clients. Our ambitious yet feasible vision to organically grow our annual revenue to EUR 50M by that point requires visionary commercial leadership. Appointing Alex as our CGO was the logical choice. He brings forth a wealth of hands-on experience in international sales leadership which is also amplified by vision, character and formal training. In just a few months with us, he showcased an amazing capability to raise the bar on so many levels: from building up a team and instilling a thriving growth culture to engaging in authentic, consultative relationships with our existing and prospective clients as well as partners. I'm both impressed and encouraged by his skills set and energy and happy to support him fully in his new role".
Appointed CGO Boasts Successful Track Record with LinkedIn, Oracle and IBM
Still in his mid-30s, Alex Dima becomes Fortech's newest C-Suite team member, having joined the company in 2019 as VP Sales. Prior to Fortech, he worked for LinkedIn, IBM and Oracle and lived and studied in four European countries. A seasoned sales & marketing leader, he built and led to success multiple international teams, winning numerous accolades and prizes along the way by always placing the client first. A lifelong learner, he recently graduated from an executive education program at Harvard Business School.
"I've been a fan and supporter of Fortech, one of Romania's representative entrepreneurial success stories, for many years now. There's no greater reward for me now than to find myself entrusted to spearhead its ambitious long-term commercial growth agenda. I'm also thrilled to join hands with an unbelievably talented cast of colleagues whom I admire and respect, as we look to accelerate the company's vision of becoming one of the largest IT services companies in CEE, by passing the EUR 50M mark by 2022" said Alex Dima.
Leading from a customer-centric culture
The intimate understanding of specific target markets is imperative for the articulation of any strategic multi-annual roadmap. Fortech addresses this by putting together a seasoned, multidisciplinary team pursuing a client-centric growth vision. With customer satisfaction at its core, the Growth team's mantra is to employ and cultivate a consultative approach all along the buying journey.
"Commercial success in this day and age is impossible to achieve with a fixed, rigid mindset. What worked even a couple of years ago might not work today.  At Fortech, we're proud to nurture a culture of learning from our clients and then using this knowledge to anchor our business objectives and service relevance in tangible, concrete market needs. This, along with finely tuned team efforts and an insatiable appetite for innovation, is the true source of our competitive edge and sustained growth", concluded Alex Dima.
Fortech closed the first half of 2019 with 15 new major clients in its portfolio. The company has also opened two new offices locally and abroad, continued to scale its team and reenergized its core services offering by zooming in on emerging technologies and strategic partnerships.  Last but not least, it successfully launched its first US-based fintech joint venture and was awarded a prestigious accolade from EY for its highly successful entrepreneurial journey.
---
Trending Now
You may also like