Bogdan Florea, Connections Consult: A game changer would be the ease of connecting with people, creating business network and driving sales processes
Posted On January 28, 2021
---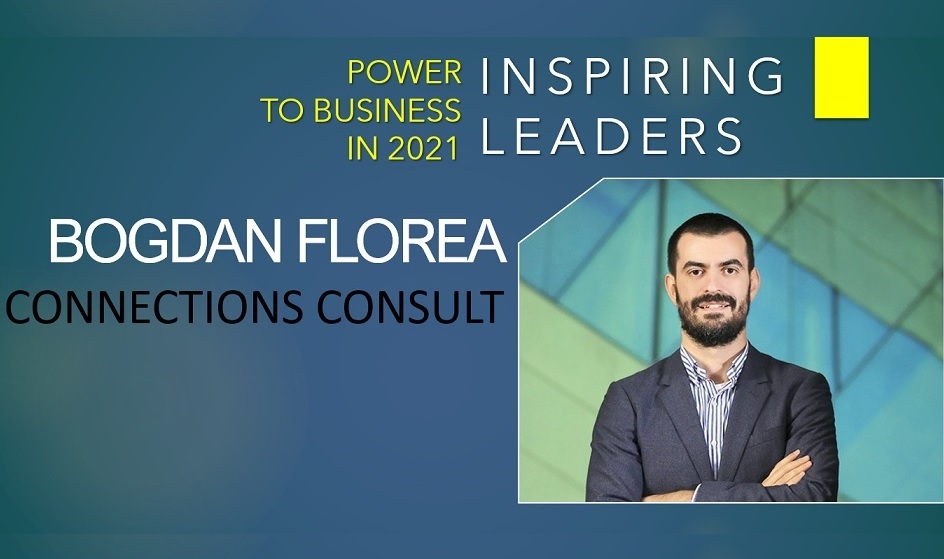 Business as usual or the resetting of the entire business structure? Making the best of the lessons learned in 2020 and turning it into the business growth's drivers in 2021? Envisioning a company structure built for people? Enablement of wellbeing, safety initiatives and multi-leveled and hierarchy-flexible communication conduct?
Bogdan Florea, CEO of Connections Consult and Member of The Board of Advisors at CEE Digital Services Association answered to the Outsourcing Today's interview and addressed the plans, the core values and the actual enablers for business growth that mark the beginning of 2021.
POWER WORDS OF 2021: Adapt | Evolve | Laugh
2021 will be a complicated year. We will oversee a mix of optimism, tension and lack of direction
Digital-related industries – intelligent automation, for instance, where Connections provides services – will, presumably, have a positive trend. But economy is a connected system, so crisis in a significant number of verticals can ignite a global economic downturn. However, I see potential for Connections to grow, in spite of a complicated environment, due to our RPA practice, and also leveraging the intelligent automation innovative technologies – machine learning, NLP, blockchain.
The question still stands about how much of the "old" way of doing business will prevail and how much will change
Once the world underwent such a disruptive engagement as it was the case in 2020 (and it will still be for a great part of 2021), the former "business-as-usual" has vanished.
One thing is for sure, we should expect changes in what concerns companies and employees' attitude towards workplaces. WFH will not become a norm, as some may have predicted, still it will re-shape the working culture to a hybrid model. So, office spaces real estate market will adapt howsoever. The second thing that will probably change the game is the ease of getting in touch with people, creating business network and driving sales processes.
While not being able to travel, business people scaled the interactions to a totally new order of magnitude. Indeed, full virtual business relationships lack the ingredients of a physical interplay: empathy, trust…Still, the capability and openness of people to get in touch virtually, engage in ideas exchanges, pitching, planning, delivering, shifts the paradigm of doing business, takes it for good to a global level and resets the post-COVID era.
A great leader should have empathy, motivation and coaching skills, obviously. But it is one thing, a coach or team leader should be able to do, either in IT, soccer or political party: see beyond superficial surface, i.e. recognise abilities or skills, especially when they are not obvious, and put the right person in the right place.
We look towards spreading and evangelising autonomy and entrepreneurship, together with ethics and diversity in 2021
In 2020, Connections launched the specialised bots vertical – bots that perform assignments specific to a particular industry or profession (accountancy, human resources, e-commerce, etc). 2021 will hopefully mark the incubation of the project into a child company.
What I would suggest to my colleagues is a teaspoon of self-confidence and two cups of audacity of dreaming bigger.



---
Trending Now
You may also like