Nestlé Romania and Junior Achievement help 400 high school young people acquire entrepreneurial skills
Posted On November 25, 2020
---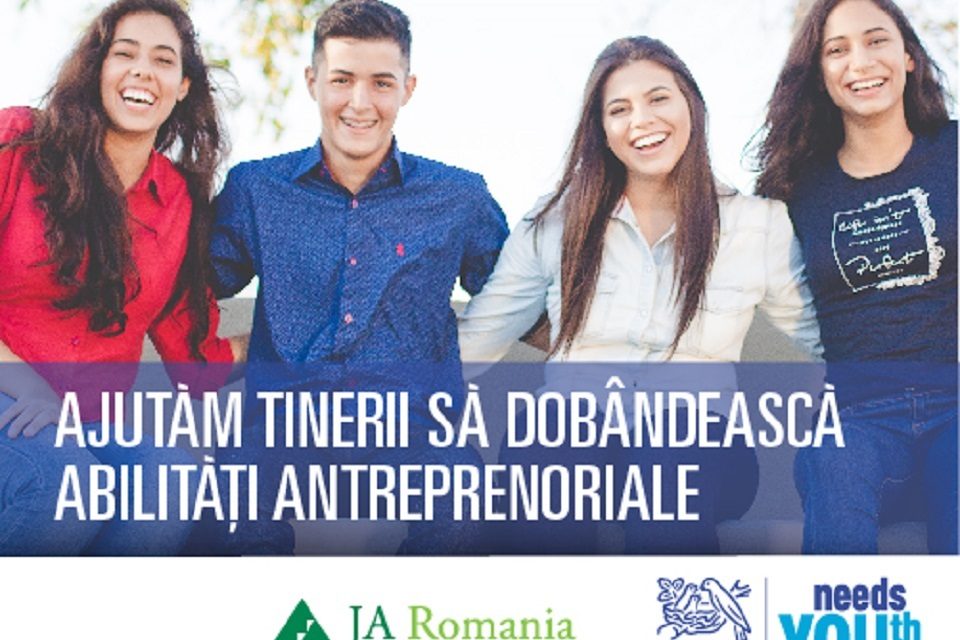 Junior Achievement Romania, in partnership with Nestlé Romania, is launching a new education project for the professional orientation of young people, in which educational activities such as learning by doing and project based will be carried out, based on dialogue and case studies, webinars of personal development and career guidance and interactions with the company's volunteers, in virtual job-shadowing activities.
Designed to support young people with the information about the necessary steps to achieve professional success and to facilitate their interaction with an ever-changing labour market, the activities within the project are intended to contribute to the development of students' knowledge and to the practice of life skills suitable for making informed decisions for the future.
"We are happy to sign the partnership agreement with Junior Achievement Romania and together help 400 high school youth through dedicated activities, webinars and events with Nestlé Romania volunteers. At European level there is already a three-year collaboration between Nestlé, Alliance for Youth, Ernest & Young and Junior Achievement Europe, which resulted in 550 students qualifying internationally for entrepreneurial skills. To once again confirm its promise to support and invest in the younger generation, this year Nestlé has launched a commitment to provide 20,000 new employment opportunities, apprenticeships and traineeships in Europe, the Middle East and North Africa by 2025. Nestlé makes sure that young people are ready for tomorrow, because a greener and better future starts with young people!", says Loredana Gîlmeanu, SEM HR Business Partner & Country Leader Nestlé Romania.
By participating in the project, students have free access to current educational and economic information and contexts, which contribute to their training as future adults and employees.
They will also be able to participate in an online event – Innovation Day, an interactive workshop that brings together teams of young people who are getting a challenge theme and thus have the opportunity to train their creative thinking to find innovative solutions to improve situations inspired by everyday reality.
About Junior Achievement Romania
Junior Achievement Romania, a non-profit organization, was founded in 1993 and is part of JA Worldwide® USA and JA Europe. Junior Achievement is the largest international organisation for entrepreneurship, economic, financial and STEM education, for professional guidance, health and life skills development, with its programmes followed in 40 countries in Europe and over 100 around the world. In Romania, JA's "learning by doing" and "project based" programmes are followed annually by more than 230,000 students and students from more than 1,700 educational institutions and are held locally in partnership with the Ministry of Education, educational institutions and the business community. In 2019, Junior Achievement celebrated its 100th anniversary.
Nestlé Global Initiatives:
In 2017, Nestlé took a number of steps to accelerate progress towards the 2030 targets as part of actions to improve the quality of life and contribute to a better future. These include strengthening the Nestlé for Healthier Kids programme, expanding the Nestlé Needs YOUth initiative and developing sustainable environmental performance management activities.
 Nestlé for Healthier Kids
Nestlé for Healthier Kids was created to unite Nestlé's efforts to support parents and guardians to raise healthier children, from product research and formulation to innovative education and nutrition services for a healthy lifestyle. In Romania, these efforts are reflected in the partnerships with the national movement "And I Live Healthy – SETS", initiated by the Prais Foundation and the program "Traista with Health", initiated by Prof. Dr. Veronica Mocanu. 
Nestlé needs YOUth
Nestlé's ambition for the global youth initiative "Nestlé needs YOUth" is to help 10 million young people around the world access career opportunities by 2030. This global initiative combines and coordinates all activities supporting young people around the world, including Alliance for YOUth efforts.
Sustainability
Nestlé wants its products not only to be tastier and healthier, but also better for the environment. Nestlé ambition for 2030 is a zero impact on the environment, with water being one of the priority areas.
---
Trending Now
You may also like