Colin C. Lovering, Brainovate: Clients will remember you through the bad days, not the good ones. This is a window of opportunity
Posted On October 29, 2020
---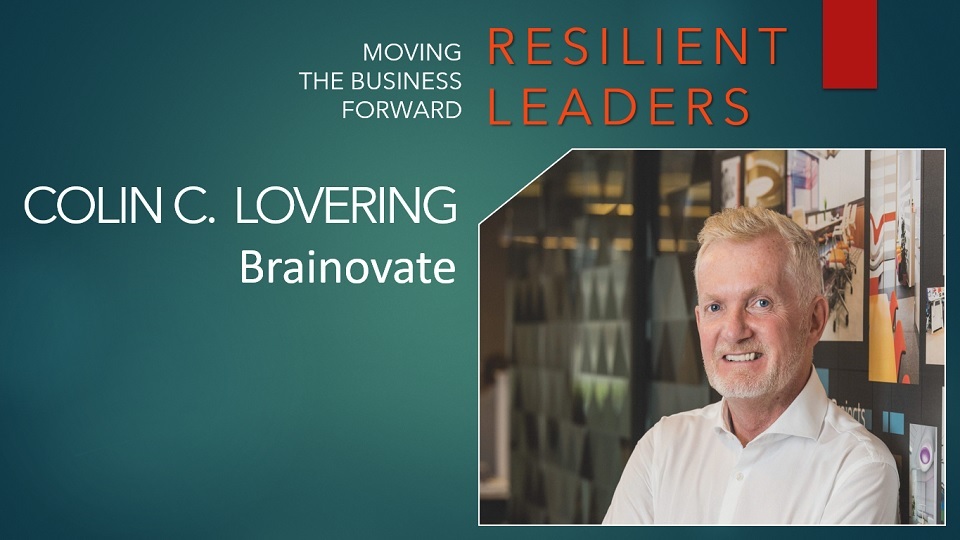 We all are living impressive times of sudden changes and, as business professionals, the ability and agility to address the pressing challenges is high. However, the sustainable  way of doing business is at the core of the modern world as we know it.
This is why, for the end of this year, Outsourcing Today started a editorial project "MOVING THE BUSINESS FORWARD" consisting in a series of interviews of the high-leveled professionals, CEOs, GMs and leaders of different departments of companies acting in local industry. By the end of this year, you will find them on our online platforms, OUTSOURCING TODAY, THE DIPLOMAT-BUCHAREST and AUTOMOTIVE TODAY.
Outsourcing Today  spoke with Colin C. Lovering, International Business Partner – Brainovate Creative Leadership Consultants: 
By far, the greatest investment that any leader can make right now and going forward is the rising need of Emotional Intelligence
Remote leadership coupled with the acceleration of automation has meant that empathy and collaboration have been challenged like never before. I feel that the word 'Manager' will slowly dissolve as people become motivated by being coached, not managed and by being inclusive to creativity and decision making.
Extraordinary times demand extraordinary people  
This Covid period has seen organizations and leaders seeing their people from a different perspective and indeed, has revealed unrealized skills that individuals have. This has opened up great opportunities to grow people and offer flexibility and growth opportunities. Leaders need to have an open mind-set and allow their people to display these unknown characteristics and skills as we always enjoy what we are best at!
 This period is still in an unknown phase which can be the most damaging to ongoing confidence and change mind-set. CEO's should aim for an inevitable hybrid working future for teams and no longer send the message about "when this pandemic ends" but firm and sustainable practices in place now and remove the uncertainty and replace it with creativity and involvement of their teams in an adapted yet exciting 2021 ahead.
 Clients will remember you through the bad days, not the good ones. This is a window of opportunity
 The strategic need for digitalization and automation was in place before Covid and many firms have accelerated the implementation over the last few months. Depending on the industry there is a USP opportunity in getting closer to clients and showing more empathy and openness thus moving away from the task orientated ways that make people feel processed rather than cared for. Clients will remember you through the bad days, not the good ones. This is a window of opportunity.
 Our world has become a zoom world which, uncomfortable at first, has slowly become the norm in communication
Despite the lack of the physical human touch, it has brought a sense of purpose and belonging that people need and now the creativity is kicking in as organisations look at more fun and social elements of online connecting particularly as Christmas approaches and outdoor team-building is postponed. These initiatives are allowing leaders to feel more comfortable to bring down the barriers and develop a more human and realistic link to their people which can only install good things for the future.
Red flags for 2020, hopes for 2021
 The biggest concern will be the financial sustainability of business and therefore keeping the workforce in certain industries. There are Covid winners and covid losers but the leaders challenge is to continue to invest wisely but remain honest and open with their people. 2021 is still an unknown animal but, with hope, there will be stability and a uniformed celebration of surviving or thriving through this period that will bring improved loyalty and commitment from employees.
---
Trending Now
You may also like