Digital readiness, key factor determining the impact of pandemic crisis on SMEs, according to Vodafone Group research
Posted On September 30, 2020
---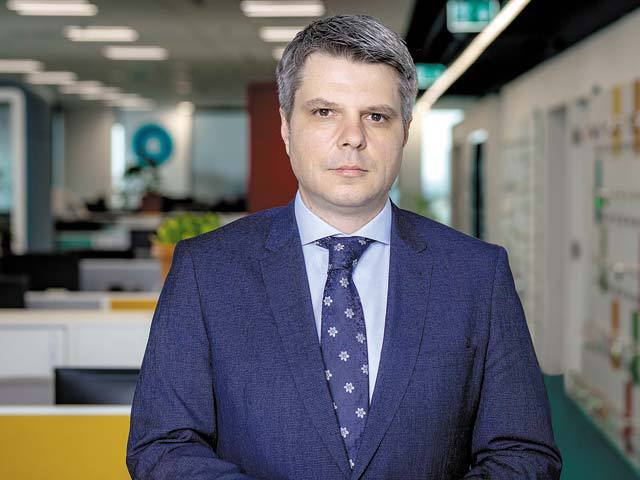 Vodafone unveils the findings of a major new study involving 1,200 SMEs from several European countries, conducted from the start of the pandemic up until July 2020 with the aim to better understand the main challenges faced by SMEs and how digital has supported SME resilience during the pandemic crisis.*
57% of SMEs across all sectors had a cancellation of orders or contracts due to COVID-19, with 35% of SMEs indicating that the pandemic had significantly impacted customer demand and revenues.
SMEs that have digitalized are more likely to have found new business opportunities during the pandemic, with the most digitalized businesses having secured opportunities at more than double the rate of the least digitalized.
However, too many SMEs have found significant barriers when it comes to the adoption of digital services. They are still much less likely than larger businesses to take advantage of new technologies, even though they connect to the internet at the same rate. Despite the benefits of digitalization, the Digital Economy and Society Index (DESI) 2020 data found SMEs lag behind larger businesses in adoption of nearly all technologies. The largest gaps are in digitalization of the internal organizational process, where the greatest efficiency gains are to be made.
"SMEs play an important role in European economies, but have been particularly vulnerable to the pandemic crisis. By investing in SMEs and their digital transformation, we have an opportunity to shape Europe's economic recovery in a way that delivers sustainable, long-lasting, impactful change. We believe the research findings are very relevant to governments as they put in place policies to ensure that SMEs have what they need to recover. Now is the time to systematize SME digitalization and consider how the EU Recovery Fund can be best used at a national level to support SME resilience and recovery", said Mihnea Radulescu, Enterprise Business Unit Director, Vodafone Romania.
There are a number of reasons why SMEs have struggled to digitize, according to the research:
73% said they had had trouble with the set-up and implementation of new technologies, integration with existing technologies and business processes, migration from previous systems and decommissioning old technologies;
51% said that they had struggled to identify the right technology to use, or the right supplier;
38% of SMEs said that they needed support with training;
29% indicated that the cost of digital investments was an issue when considering digital transformations.
However, while there is much technology firms can do to make their products and services more accessible and thereby increase adoption, there is still a significant role that governments can play to help accelerate SMEs digitalization in order to unlock further economic and societal benefits. The research findings highlight the complexity of designing policy responses for such a heterogeneous group and also provide valuable insights on how these challenges can be addressed in practice.
In the initial phases of the COVID-19 crisis, European governments prioritized support for SMEs by introducing short-term financial relief measures to mitigate the challenges faced by SMEs. The study presents a number of national best practices. The following policies have had an important role to play in enabling SMEs to remain resilient during the crisis: free or lower-cost access to digital tools and services; grants and voucher schemes; online informational resources and repositories; training schemes and direct support.
The research further shows that national governments need to take into account the challenges SMEs face in digitalizing and should adopt a clear SME digitalisation policy framework that:
addresses availability gaps of the digital tools and technologies required for digitalization, namely high-speed connectivity and suitable digital tools and services. In order to better facilitate digitalisation of SMEs, it should aim to increase overall and rural access and potentially pair this with short-term voucher schemes to support high-speed connectivity take-up and reduce barriers to further digitalisation;
offers flexible vouchers, grants, or tax credits for digital investment, so that SMEs have the capacity to find solutions based on their individual needs; and
delivers additional support measures to support capability such as an accessible, one-stop shop, particularly providing targeted guidance and training for key sectors.
Closing the digital divide therefore presents an opportunity for policymakers, who must address its key drivers.
The full report can be downloaded here.
---
Trending Now
You may also like