---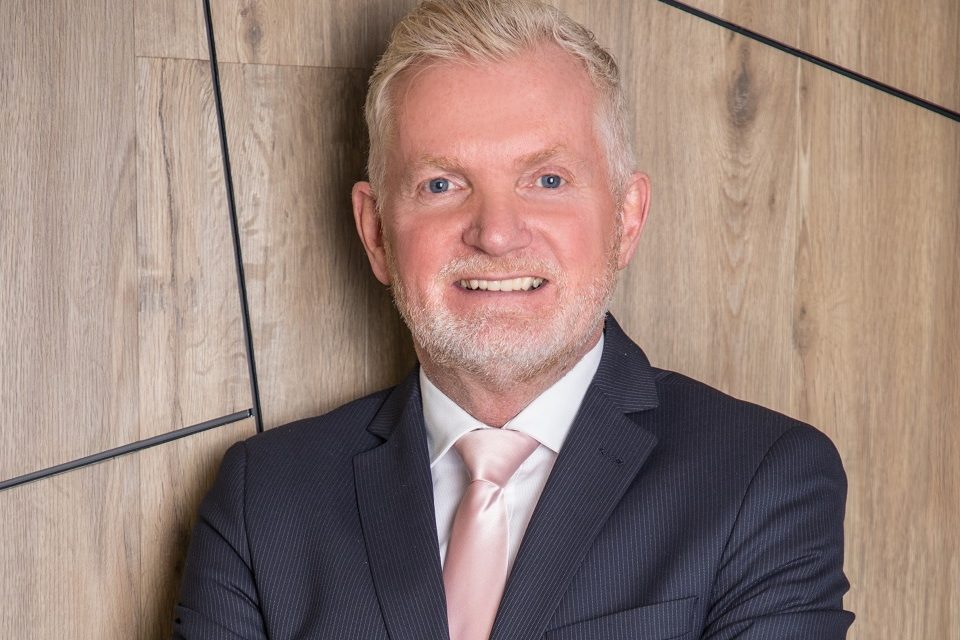 Colin Lovering is a well-known face in the Business Services and Outsourcing Industry in Romania where he has spent the last 11 years helping organizations looking to effectively increase their sales and profitability performance levels.
He recently joined Brainovate Creative Leadership Consultants to set up a Business Performance Initiative aimed at blending his sales training and coaching skills together with Brainovate's unique range of Leadership, Coaching and Professional Development programmes.
We grabbed a coffee and sat down with Colin to find out more about his mission and also find out more about the book he is currently writing.
 Colin, good to see the familiar energy, firstly, tell us about the book.
Sure, the book is based around all the work that I have done and the experiences that I have had over the years teaching sales techniques to literally hundreds of sales professionals from North America to Europe to Asia and is simply about EXTRAordinary salespeople and how they achieve success so its basically 24 of the best tips and techniques that I've personally taught and learned over the years.
What's your view on salespeople today, has the profession changed much?
That's a very good question and the answer is that people think it has changed but when you dig down to what makes people successful the principals are the same in terms of relationship management and the goal that I set myself as a young , hungry sales person which is to make it difficult for a customer to say no more than struggling to make them say yes!
Technology certainly plays a big role now of course but I am always cautious of how this can sometimes be a negative distraction to the human interaction as there is nothing worse for a client or prospect to feel than the sense of being processed.
So, what is it Brainovate actually do for organisations wishing to increase their sales?
The process is quite simple and immediate. Basically we will go along and perform an audit of the current sales structure, market focus, sales strategy and current numbers, people, profitability and organizational goals to identify the crucial areas for immediate action and those requiring a longer term development.
Next, we will the swiftly move to develop and propose a clear programme that addresses these. I say swiftly because many clients just need to get momentum and confidence in their sales teams at the earliest opportunity and we understand that.
Our relationship is a lasting one, we are not in the business of quick fixes but very real partnerships with our clients to ensure that the initial success we can bring is both sustainable and becomes a permanent fixture in the sales structure and objectives going forward.
What about Covid-19, is that affecting organisations development programmes?
In many ways, yes as training & marketing tend to be the unfortunate default targets for austerity measures within a company when, in fact, it should be the opposite. Quiet times are a wonderful window to raise the level of professionalism and skill of an individual as well as focusing on the key differentials of your business to a world that is able to listen better than in a chaotic business environment.
September triggers the 'back to Business' mentality and I really do think the same applies as we still navigate our way through this pandemic. Winter is also approaching which brings a different dynamic to working from home so I do believe the engagement and sense of belonging is crucial for people and a continuous learning mind-set is critical as organisations move into Q4 and plan for 2021. 
So, my strong advice is to get your people in top shape to face the challenges ahead and create a zero tolerance to losing opportunities in the market because the team was not aligned or engaged.
Colin, do you have a sales tip from the book that you could share with us now?
Yes, of course. Well, I guess the most common challenge for salespeople is that fear of rejection which is always quite interesting considering that the profession is often associated with confidence.
Sales is definitely a numbers game so the more opportunities you find, the more prospects you create. The more prospects you create, the more business you generate, the more business you generate, the happier your boss is so its not a bad scenario.
Like the beggar at the traffic lights, we know that a few no's will bring a yes so just looking for only yes's will bring ultimate failure. Sales a profession, an art and the more you experience, the better you become. See a no as an opportunity, a step forward to your sales goal and this will, in turn, generate more confidence in your style and communication with potential clients.
Any final words for the Outsourcing Industry in Romania?
Firstly, congratulations on the spirit and momentum that has been preserved through the last months. Romania relies on a few industries including this one to manage the recovery over the coming months and influence optimism and positiveness in other markets. Be proud and keep flying the flag for Romania is the best advice I can give.
If you would like to contact Colin, write to him at colin@brainovate.com or visit www.brainovate.com
---
Trending Now