---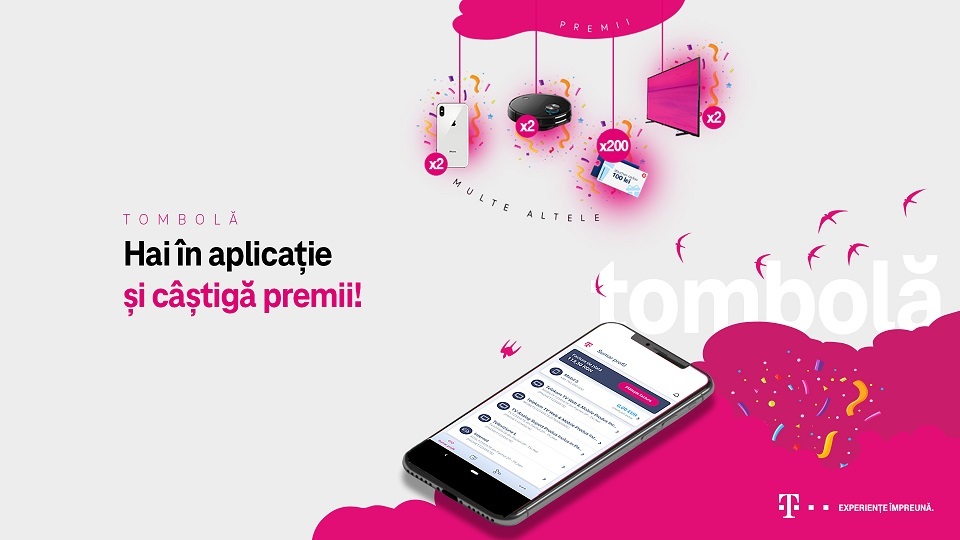 Telekom Romania has launched a campaign with over 200 prizes for customers who use Telekom MyAccount management application, in an effort to encourage them to choose digital means of administering telecommunications services. The campaign runs until September 30, 2020, and the prizes that can be won are:
2x iPhone X (256GB);
2x 108 cm Philips Ultra HD 4K TVs;
2x Xiaomi Viomi V2 PRO robot vacuum cleaners with mobile phone control;
200 Germanos vouchers worth 100 lei each.
To participate in the raffle, Telekom Romania customers must log in to MyAccount application, personalize their account and perform at least one of the following operations: renew the subscription, pay at least one invoice in the application, recharge a Telekom phone card using the application or activate the electronic invoice directly from the mobile application or from MyAccount web platform.
"I invite all Telekom Romania customers, who have not yet created a MyAccount account, to register, so that they can enjoy all the benefits of managing services in one place. Among the many facilities is the possibility to pay the electronic invoice, at any time – so that customers no longer have to physically travel to pay it. Because we want to encourage the adoption of this digital tool, and also to reward the loyalty of our customers, we have launched a campaign in which we will offer 200 prizes", said Gabriel TRĂISTARU, Director of the Digitization Division, Telekom Romania.
More information is available on the campaign's page: www.telekom.ro/campanie-myaccount.
In MyAccount mobile application customers can not only create an account very easy, but also very fast. With 7 clicks, users create a personalized account, in which they can view invoices, services, change account limits or pay monthly bills available in electronic format.
Customers who want to activate the electronic invoice can do so directly from MyAccount mobile application, confirming the e-mail address with a single click, or in "MyAccount" section on www.telekom.ro. From the moment it is activated, the electronic invoice will be sent by email and can be consulted either in MyAccount section on www.telekom.ro website or directly from the mobile application.
MyAccount mobile application is free and available to any Telekom Romania customer who has access to Google Play and App Store
---
Trending Now
You may also like