---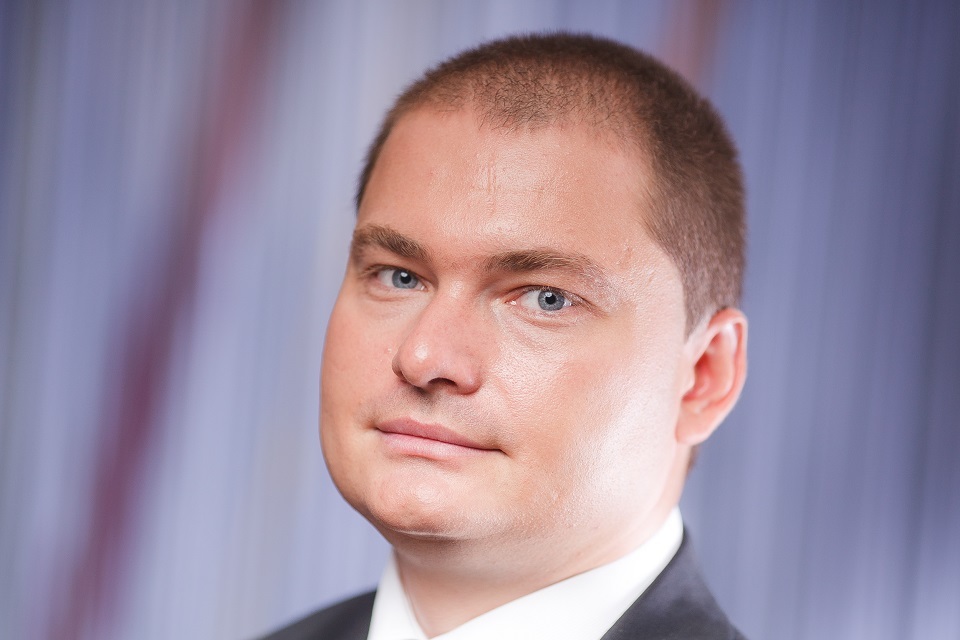 Veeam® Software, the leader in Backup solutions that deliver Cloud Data Management™, today announced an annual recurring revenue (ARR) increase of 20 percent year-over-year (YoY) for Q2'20 – the biggest second quarter in the company's 14-year history. In addition, Veeam reported its largest ever quarter for total bookings of its fastest growing product, Veeam Backup for Microsoft Office 365, with an 89 percent YoY increase and a 75 percent YoY gain in overall subscription bookings. As further testament to Veeam's continued performance, Gartner recently published its 2019 Market Share: All Software Markets, Worldwide research, and with sustained multiyear revenue gains, Veeam has increased in market share to become the third largest provider of backup and recovery software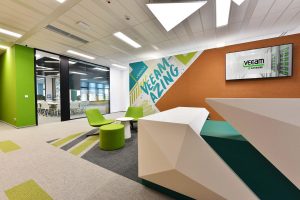 "The continuous growth of Veeam and its success is a confirmation of our vision and strong commitment to innovation. I am proud that Veeam Romania, a team built from scratch in just five years, and which today has more than 600 employees, has contributed through strong partnerships with customers, as well as through continuous collaborations with our partners, to deliver Cloud Data Management solutions for companies, regardless of their size and to contribute to the rapid development of digital transformation," said Andrei Romanescu, General Manager of Veeam Software Romania.
"As employees are transitioning to the new 'work from home' environment, data protection and availability are now more important than ever," said Bill Largent, CEO at Veeam. "Just as employers must protect the health, safety and welfare of their employees, they must also have solid business continuity plans in place and protect the most important asset of their organization – their data. During Q2'20, Veeam continued to accelerate its business and growth trajectory with our broad ecosystem of partners, and we have maintained a customer-first ethos. Our innovation, combined with our company momentum, will make 2020 a historic and significant year for Veeam and our partners." 
A major highlight of Q2 was VeeamON 2020, the world's premier online Data Management event. Initially planned as a physical event in Las Vegas, it transitioned to a two-day online event due to the current pandemic. With close to 30,000 registrants from 148 countries, Veeam delivered a true interactive digital experience for partners and customers with more than 40 breakout sessions, product demos and advanced configurations of Veeam products, and keynotes from Veeam executives and industry speakers from IBM, Microsoft, NetApp, VMware, Pure Storage and IDC. In addition to unveiling Veeam Availability Orchestrator (VAO) v3, Veeam provided a unique preview of what the company is planning for upcoming product releases, including the first sneak-peek of Veeam Availability Suite v11, as well as Veeam Backup for Microsoft Office 365 v5.
"Veeam kicked off 2020 with news of our acquisition by Insight Partners at a valuation of approximately $5 billion, followed by our biggest product launch ever – Veeam Availability Suite (VAS) v10, the industry's most robust solution for complete data management and protection for hybrid-cloud environments. Both announcements were major game-changing milestones for Veeam and the tech industry," said Danny Allan, CTO and Senior Vice President of Product Strategy at Veeam. "With a half-dozen product releases in 2020 already, we're planning about a dozen total, including Veeam Backup for Microsoft Office 365 v5 later this year. The demand for Veeam Backup for Microsoft Office 365 has exploded due in part to the new work from home environment, fueling the best quarter to date for that product. Our recent and upcoming product releases provide significant benefits to our customers, further differentiate us from the competition, and provide a strong path forward for growth."
For more information, visit https://www.veeam.com.
Customer / Partner Quotes
"Keeping life-saving information available to residents is a top priority during a pandemic. Downtime isn't acceptable in today's world, and certainly not during COVID-19. This is when cities must have complete faith in their data protection strategy — we have complete faith because of Veeam." – Daryl Polk, Chief Innovation Officer at City of Rancho Cucamonga (CA)
"Data is invaluable to our customers. It's one of their greatest assets, and it's essential to their operations. Veeam helps us keep their data available to boost their business agility and innovation. We balance that availability with security and protection, so they get maximum business value. With so much at stake, there is no room for error." – Michael Ohayon, Chief Operating Officer at Webair, Platinum Veeam Cloud & Service Provider (VCSP) partner
"Veeam Availability Suite v10 offers two big benefits related to Amazon S3. The first is being able to instantaneously copy the most recent restore point so we can extend the 3-2-1 Rule to object storage. The second benefit is immutability of backups, helping us protect backups from being modified or deleted by hackers and ransomware. Both capabilities broaden our BC and DR strategies." – Nick Davies, Senior Systems Administrator at WesCEF
---
Trending Now
You may also like