---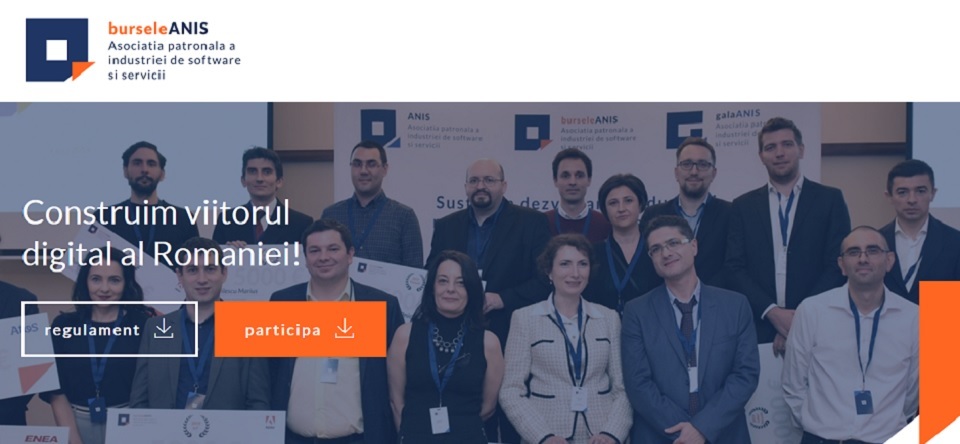 ANIS 2020 scholarships are now at its third edition of the program initiated by ANIS – the Employers' Association of the Software and Services Industry – through which Romanian technology companies support young teachers in integrating new technologies and innovative teaching methods in the academic curricula. The deadline for submission of projects is September 15.
 The sponsors of the ANIS 2020 Scholarships are: Adobe, Atos, Bitdefender, Cornerstone Technologies, Deutsche Bank, Endava, Enea, Qualitance, Wipro.
17 faculties participating in the first two editions
22 qualified teaching projects
110,000 Euro – the total value of the scholarships awarded
ANIS Scholarships program was launched in 2018 at the initiative of ANIS to stimulate the efforts of teachers – lecturers and university assistants – in introducing the latest technologies in the industry and innovative teaching techniques into the university curriculum. The program takes place at national level, qualified teachers benefiting from a sponsorship worth 5,000 euros.
"Education is one of the strategic objectives of ANIS since the establishment of the Association. Through this program we try to balance the pressure on research activity in universities with the need to constantly update the curriculum and implement modern teaching methods. Basically, the ANIS Scholarships program represents the attempt of the IT industry to come to the support of the educational environment in Romania by rewarding the exceptional people behind the departments," said Gabriela Mechea, ANIS Executive Director.
During the first two editions, the ANIS Scholarships qualified 22 projects submitted by teachers from 17 faculties in Romania. The total value of the scholarships granted amounts to 110,000 euros.
In order to be eligible, candidates must hold a PhD and a teaching degree of  university lecturer, and the age must not exceed 40 years. The courses proposed by them must fall into the fields of: Big Data, Cybersecurity, Artificial Intelligence (AI), Machine Learning (ML), Fintech, HealthTech and Tech for All (introduction of technology courses in non-IT faculties).
Also, at the ANIS 2020 Scholarships edition, university assistants will be able to enter the race, who can propose solutions for updating the laboratory, with the consent of the tenured teacher, and the prize will be divided according to the innovative elements introduced by each party (min. 50% for university assistants). Full eligibility details can be found at anis.ro/programe.
Candidates will go through a preliminary evaluation process, based on the application and a video in which they will briefly present the innovative elements. Subsequently, the finalists will hold an interview with the members of the evaluation committee. The deadline for project registration is September 15, 2020, and the program regulations and evaluation criteria can be consulted at anis.ro/programe.
Following the first 2 editions, teachers were selected from some of the largest university centers in Romania: the universities "Politehnica" in Bucharest and Timisoara, ASE, UNATC in Bucharest, the West University of Timisoara, the universities "Al. I. Cuza "and" Gheorghe Asachi "from Iaşi," Transilvania "from Brașov," Tehnică "and" Babeș-Bolyai "from Cluj-Napoca and the University of Bucharest.
---
Trending Now
You may also like