Workplace of the Future conference to take place on November 20th at Bucharest
Posted On August 25, 2019
---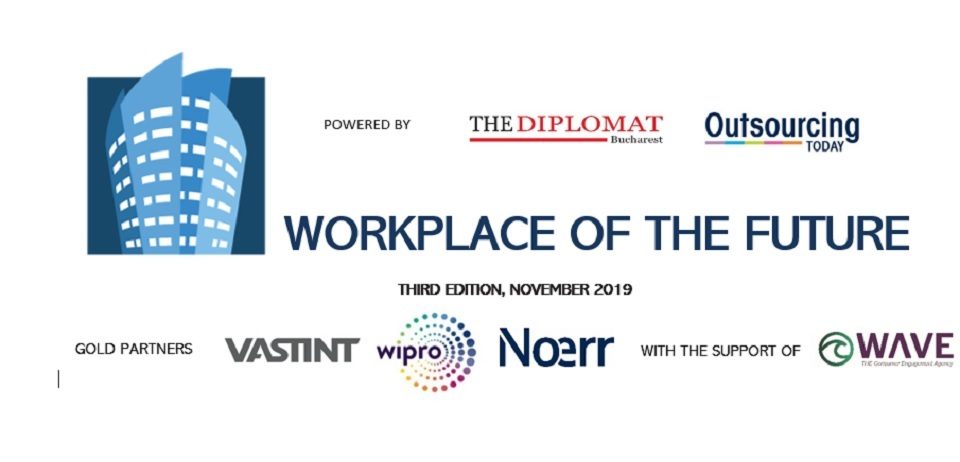 The Diplomat-Bucharest together with Outsourcing Today organize the 3rd Edition of WORKPLACE OF THE FUTURE, on 20th of November 2019, in Bucharest, at Capital Plaza Hotel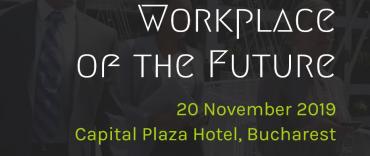 As the future of the workplace continues to be driven by flexibility and openness, companies have been thinking a lot more about their workplaces. Whether it be to drive greater efficiencies from expensive floor-space, to embrace and support emerging technologies, to improve working environments to attract and retain staff or to explore alternatives to expensive business relocation, the Romanian workplace is changing.
The event is sustained by Gold partners Vastint, Wipro, Noerr, COS, CBRE, and supporting partners HRS and Wave.
Workplace transformation can be a powerful vehicle to initiate culture change, inspire innovation and improve productivity. What companies want to know is – is it worth it, and does it have a lasting impact on the bottom line.
The conference caters to senior & executive property and workplaces professionals who are looking to learn how they can use future technologies to drive innovation, productivity and efficiency in the workplace. The event brings together opinion-shapers, decision-makers and product innovators to explore the latest thinking and debate how technology is fundamentally changing how real estate is used, developed, managed and invested in – looking at the opportunities for business leaders and their organizations.
AGENDA
14:30 – 15:00 Registration & Coffee
15:00 – 17:00 DISCUSSIONS
PROPOSED TOPICS:
 The relationship between environment, employee wellbeing, and productivity
 Smart Working – an approach that aims to drive greater efficiency and effectiveness in achieving job outcomes through flexibility, autonomy and collaboration; optimizing tools and working environments for employees
 The growing movement of Digital Nomads, and how the demand for greater working flexibility is forcing the workplace to redefine itself
 Agile Working benefits from the use of technology and flexibility in the workspace in such a way that employees can choose where and how they work provided they get the job done
 Getting ready for Gen Z
 IoT shaping the future for workplace
 Re-imagining resources in the sharing economy
 Employees being now key stakeholders when it comes to shaping Corporate Responsibility strategies
17:00 – 17:30 Q&A
17:30 – 19:30 Networking cocktail
For booking a seat at the event, please fill in the registration form here: http://workplace-of-the-future.thediplomat.ro/index.html
---
Trending Now