Connections Group increases its net profit by 273% in the first half of 2023 and passes 40 million lei turnover
Posted On September 11, 2023
---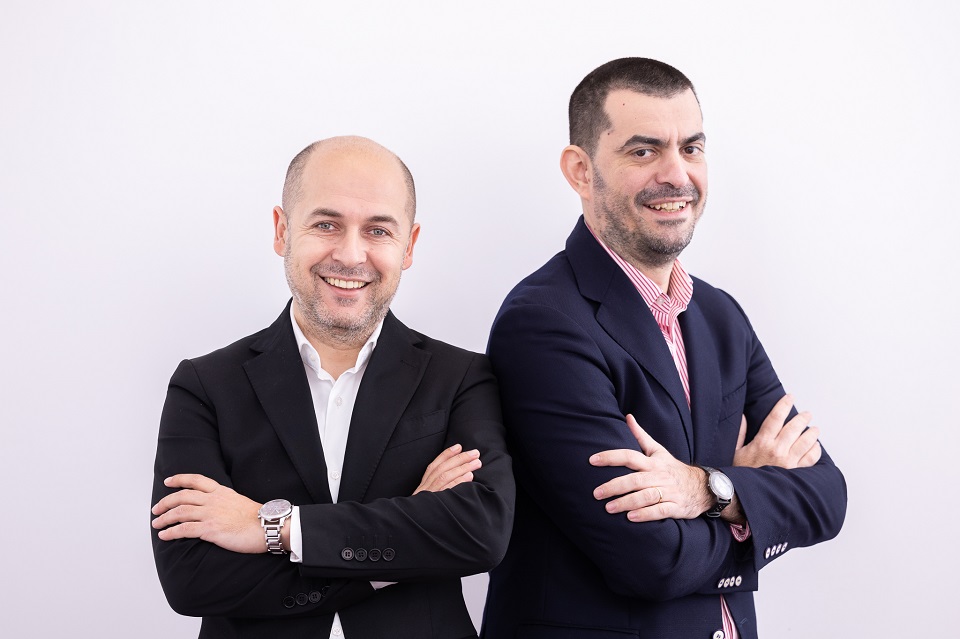 Connections Consult (CC), a digital transformation company listed on the BVB-market AeRo, increased its net profit by 273% in the first half of this year, reaching 3.6 million lei, (37% above budgeted figures), while turnover increased by 62% compared to the same period in 2022, reaching 40.9 million lei.
The results include the activity of all companies in which Connections has control, and the largest contribution to growth was made by Software Development services in the first half of this year. 
In 2023, the company's activity was largely focused on winning new customers and high-profile contracts, i.e. strengthening corporate governance and carrying out the 1:10 bonus share capital increase, completed in August. The company's development strategy focused both on short-term results and on consolidating its position as a market leader in complex digitalization projects in the medium and long term.
"Connections achieved a number of notable improvements in the first half. We have strengthened our competencies in bidding and delivering complex projects for public institutions; we are continuously developing our corporate governance towards budget discipline and predictability; we are emphasizing assessment processes and career plans for our internal team, and our portfolio is diversified (public-private; software-infrastructure-business process management-technology integration). We have solid foundations and a business construction able to cope with potential imbalances and contractions due to external factors, so that we can bring further benefits to our shareholders and employees, and all these successes are reflected in the figures obtained", says Bogdan Florea, Connections co-CEO.
During the reporting period, the company's gross profit showed a significant favorable variance (46%) compared to the estimate, both due to higher-than-expected revenues (unbudgeted projects) and cost savings. Compared to the same period in 2022, however, the evolution was remarkable, up 216%, on the back of growth in activity overall and in the Software sector in particular.
"2022 was a key year in which Connections continued the major commitments made at the end of 2021 in the Software Development service line and won a number of significant projects in this area, the benefits of which partially materialized at the end of 2022 and continued to be realized in the first 6 months of 2023. Commitments involved careful preparation of capacity to deliver new projects by engaging highly skilled resources. As a result, the gross margin of the whole group improved in H1 2023 both compared to the same period last year and compared to what we had originally estimated for the current year. Attracting highly qualified staff is an ongoing concern and is already making a difference", says Radu Marcu, Connections co-CEO.
Semester 2 perspectives
The company expects the second half of 2023 to continue to deliver earnings growth, at least in line with the management team's original budgeted estimates.
Connections has recently signed 2 new contracts with significant financial relevance. The first, signed in August 2023, is worth 26 million lei, with an expected gross margin of 8%, and is with a public institution in Romania. The contract provides for the design and implementation of a hardware and software infrastructure for the management system of the Romanian justice system.
The second recent contract, dated September 2023, amounts to 56.48 million lei, with an expected gross margin of 4%, and the beneficiary is a public institution/government agency in Romania. The contract involves the delivery and implementation of a cyber security infrastructure – hardware and software elements.
The Connections Group expects the second half of this year to continue the upward curve in terms of results and the focus of the operational team is to ensure a high standard of delivery.
More information about the results of the first half of the year can be found here.
ABOUT CONNECTIONS
Connections Consult (ticker symbol CC) is a leader in the digital transformation market in Romania, with over 300 employees, delivery centers in Bulgaria, Serbia and sales offices in the USA, UK, and Germany. The company specializes in Intelligent Automation, IT Infrastructure Support, Digital Business Process Management, and Software Development On Demand.
In July 2018, Connections signed a partnership with UiPath, the world's fastest-adopting Enterprise Robotic Process Automation (RPA) platform, with whom it has already successfully implemented robotic automation processes in key industries. At the same time, Connections Consult is constantly investing in the development of software products for industries as diverse as audit and consulting, green energy, and specialized accounting and HR software.
Connections' clients are global companies and Romanian medium-sized companies in industries such as Banking, FMCG, Energy, Telecom, and Retail, as well as government institutions in Romania. As of September 2021, Connections is listed on the AeRo market of the Bucharest Stock Exchange, Premium segment.
---
Trending Now
You may also like