ANIS 2023 scholarships – University teaching staff can register projects until September 24 to obtain grants of 5,000 euros each
Posted On September 5, 2023
---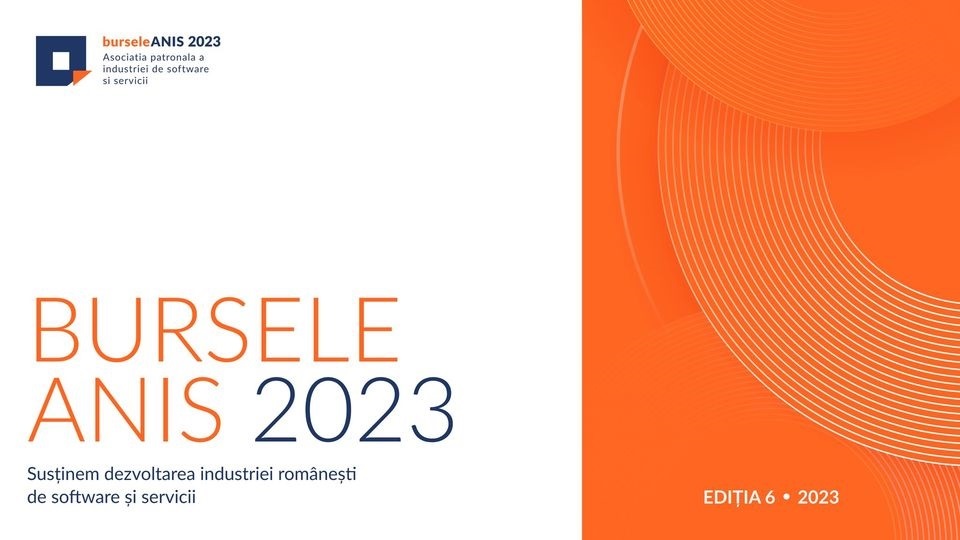 ANIS, the Employers' Association of the Software and Services Industry, has started registrations for the sixth edition of the ANIS Scholarships program. University teaching staff can register their projects until September 24, 2023.
Following the evaluation, only 11 selected projects will benefit from a grant worth 5,000 euros. The program is aimed at university teaching staff from all over the country, who are up to 40 years old (fulfilled in 2023), have introduced a new course/laboratory in the program or updated an existing one, using innovative teaching methods, based on new technologies and which fall into one of the 7 technological fields proposed in the 2023-2024 academic year:
• Artificial Intelligence & Machine Learning • Big Data • Cybersecurity • Internet of Things (IoT) • Blockchain • Virtual Reality • Tech for All (the introduction of technology courses in non-IT faculties).
To be eligible, the proposed course/laboratory is supported by the faculty, being included in the curriculum for the academic year 2023-2024, in any of the recognized forms: mandatory, optional or optional. The project registration period is September 1-24, 2023, and the program regulations can be consulted at https://anis.ro/programe/. For the first time, this year, PhD students can also participate in the program, not just university assistants and lecturers.
The evaluation of the registered projects will be carried out during October 2023, after which the scholarships will be publicly announced during the annual ANIS Scholarships Gala event scheduled for November 15, 2023.
In the previous editions, of the 152 projects registered, 56 obtained sponsorships in the total amount of 280,000 euros. University assistants and lecturers from 51 faculties, located in 11 university centers in Romania, have participated so far. This year's edition is made with the support of the following companies: Adobe, Bitdefender, Booking Holdings, Deutsche Bank, Endava, Eviden, Softbinator Technologies, Wipro.
---
Trending Now
You may also like