Garanti BBVA was awarded by Global Finance Magazine's international Best Digital Banks competition
Posted On August 10, 2023
---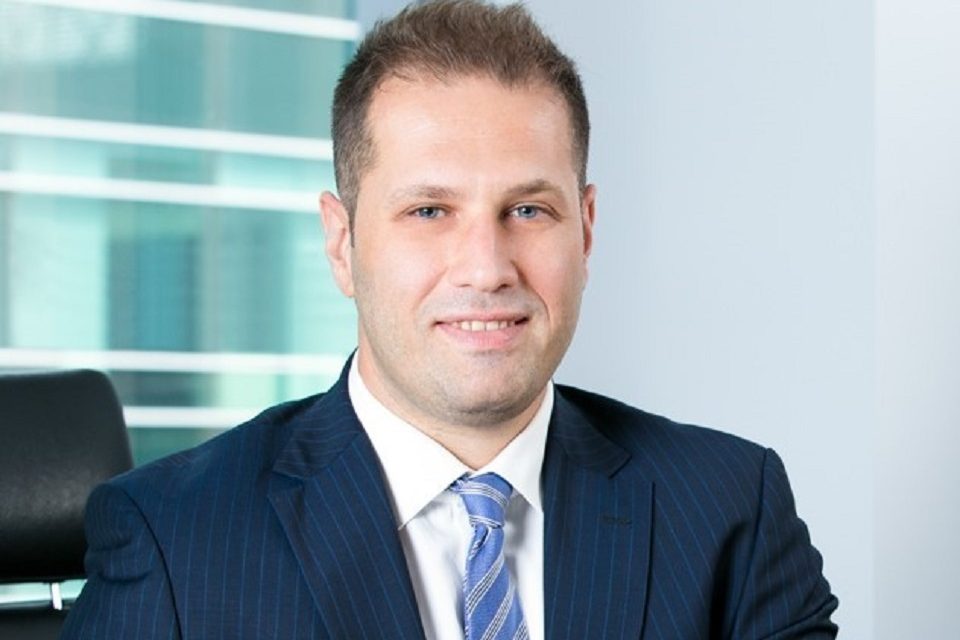 Garanti BBVA, one of the most dynamic banks in Romania, has been awarded within Global Finance Magazine's prestigious international competition naming the world's best digital banks. This is the 24th year for the publication to award the best-performing banks in the field of digitization, and for Garanti BBVA is the 14th time when it has been awarded.
Garanti BBVA's focus on developing its digital channels has been recognized in this year`s edition of the competition with – The Best Consumer Digital Bank for 2023 in Romania Award and The Best Integrated Consumer Banking Site in Romania for 2023 Award.
"In a world driven by technological advances, Garanti BBVA is proud to reaffirm its commitment to embrace digital transformation as a key cornerstone of the activities it carries out. In recent years, the landscape of the industry in which we operate has undergone a significant transformation, with digital technologies reshaping the way we interact, transact and serve our customers. In this context, embracing digitization becomes imperative to create an outstanding customer experience, comfort, and accessibility. Garanti BBVA's mission is to consistently deliver leading financial services tailored to meet the dynamic needs of our customers, and with digitization, we can offer a wide range of online banking solutions that they can access quickly, anytime, anywhere", said Tolga Banyocu, Deputy General Manager – Customer Solutions Area responsible for Digital Transformation, Garanti BBVA.
Garanti BBVA has already been investing in the development of its Online and Mobile banking channels for many years and has also recently started a very ambitious project to completely transform its core banking infrastructure in order to offer our customers better digital products and services.
Furthermore, in 2023, Garanti BBVA launched a new version of the website, which can be accessed at the same address https://www.garantibbva.ro/. The new website has been designed to be faster than ever, easier to navigate, with improved security, and far more user-friendly, as well as an improved layout.
In the Global Finance Magazine competition, the winners were chosen by a world-class panel of judges from Infosys, a leader in consulting, technology, and outsourcing, from a shortlist selected by the editors of Global Finance.
Winning banks were selected based on the following criteria: strength of strategy for attracting and servicing digital customers, success in getting clients to use digital offerings, growth of digital customers, breadth of product offerings, evidence of tangible benefits gained from digital initiatives, and web/mobile site design and functionality.
***
About Garanti BBVA
Garanti BBVA is part of the Garanti BBVA Romania Group, together with Garanti BBVA Leasing and Garanti BBVA Consumer Finance, which complete the bank's offer with specific leasing products, fleet management services, as well as consumer loans.
Garanti BBVA România is owned by Garanti BBVA Turkey (TGB), the second-largest private bank in Turkey. The majority shareholder of Garanti BBVA Turkey is the Spanish financial group Banco Bilbao Vizcaya Argentaria (BBVA).
For further information and to stay tuned, please visit the www.garantibbva.ro, and follow:
About Global Finance
Global Finance, founded in 1987, has a circulation of 50,000 readers in 193 countries, territories, and districts. Global Finance's audience includes senior corporate and financial officers responsible for making investment and strategic decisions at multinational companies and financial institutions. Its website — GFMag.com — offers analysis and articles that are the legacy of 36 years of experience in international financial markets. Global Finance is headquartered in New York, with offices around the world. Global Finance regularly selects the top performers among banks and other providers of financial services. These awards have become a trusted standard of excellence for the global financial community.
---
Trending Now