CBRE: Companies have increased their demand for qualitative offices, in Bucharest
---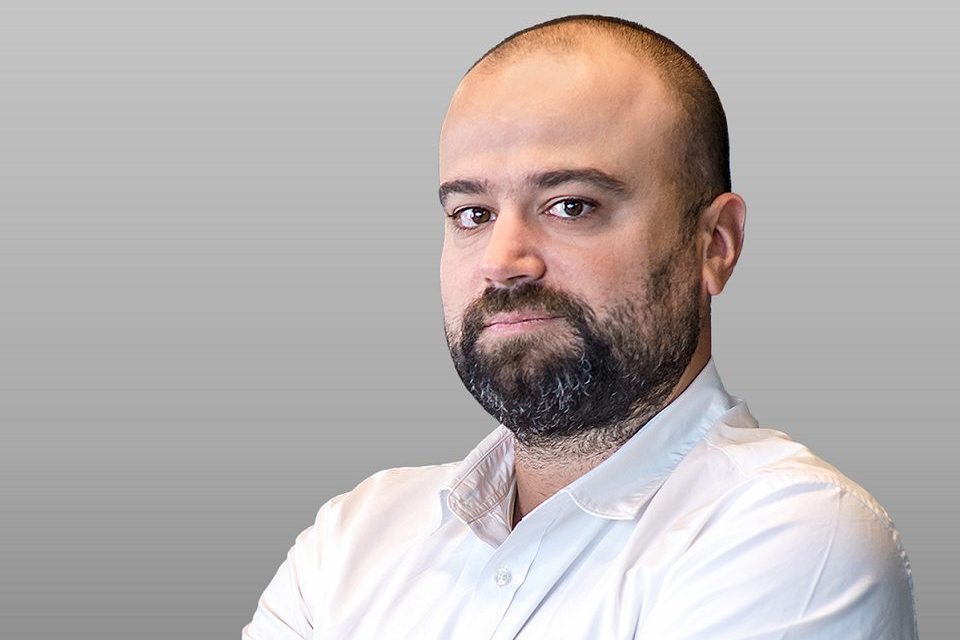 Vacancy rate in Bucharest office market is stable, while show-up rate in CEE is higher compared to whole Europe
42% of operations have downsized their offices in CEE region, including Romania, in the past three years, while the same figure for whole Europe was at 60%
Companies look for quality, sustainability, and flexible solutions: half of the companies would prefer serviced office solutions for more than 10% of their total office requirements
The best quality offices continued to have a strong demand on the local market which will determine that the request for development or refurbishment projects remain high, despite overall levels falling, shows the data of CBRE, global and national leader in commercial real estate services and investments.
The companies are still in search of qualitative upgrades, in Bucharest, despite the slowing down of deliveries, also impacted by the evolution of hybrid working. While in Europe 60% of companies have downsized their offices, in the CEE region, including Romania, the volume was at 42%, according to CBRE's 2023 European Occupier Survey.
"We can see that at the CEE level the show-up rate in offices is higher compared to the rest of Europe and Bucharest makes no exception. Continued strong demand for the best quality space will cause demand for development or refurbishment to remain high, despite overall levels of demand falling. As the importance of sustainability credentials for occupiers and landlords grows, this will lead to a larger split in rents and values across different categories of office stock. Hybrid work and office utilization will remain in focus. Companies will work to find an optimal balance between office operations and the space they need for each employee.", stated Tudor Ionescu, Head of A&T Services | Office.
For the first time, CBRE carried out the same survey for global companies having an operation in Central-Eastern Europe (CEE) to point out major differences in workplace culture across the various regions.
According to the analyzed data, the registered vacancy value in Bucharest is 15,1%, which is 1 percentage point higher compared with the vacancy from the end of Q4 2022, and also the highest since 2013, while the take-up of office space is expected to be lower in 2023 than it was in 2022, according to market data.
Companies are still shaping their post-pandemic office policies in CEE: half of the companies surveyed stated that their office usage has not settled yet and is expected to increase over time. The vast majority of the companies in CEE (76%) are expecting their new office strategy to be finalized within the next 12 months to go, distinctively earlier than companies in the whole Europe. Poorer quality, or poorly located office space, will underperform in 2023. Also, buildings that do not match the environmental goals of large occupiers will be the most difficult to let and are likely to experience long void periods, according to the report.
However, CBRE study shows clearly that, in CEE, the desired position for companies is to have employees split their time between office and remote locations, with a slight office advantage. The typical weekly office show-up rate in countries from CEE is currently between 26 and 60%, although for over half of the surveyed companies, this is not a settled pattern. The hybrid model typically means 2 or 3 days of office presence for 77% of the surveyed companies.
In the local market, the vacancy rate is expected to remain relatively stable also because of the delays caused in office projects by increased construction costs, labor shortages, supply chain issues and lack of permitting in Bucharest. A growing emphasis on tech-enabled and wellness-capable buildings are main focus, also in order to foster a sense of community among employees.
As companies are embracing flex work, the workspace often gets packed on a smaller footprint, but with an increased investment in the workplace social role, as employee preferences have also impacted building-selection criteria.
According to CBRE study, when selecting locations, access to public transport ranks a top priority in most markets – slightly more so in CEE. While car parking is still dominant in location selection, "ease of commute" factors such as electric vehicle (EV) charging points (52%) and bike or scooter storage (38%) are also becoming more relevant. Among other important considerations are: sustainability (58%), availability of on-site food & beverage (60%), but also access to various amenities including shared meeting space, fitness and wellness facilities and flexible space were also identified as important considerations.
"Portfolio strategy is aimed at consolidation, rationalisation, or cost management; however, also many occupiers moved towards enhancing the quality profile of their portfolio. Over 60% of companies are exercising lease expiries, breaks, or other contraction options; or they are renewing at their current location – assuming it does fit for the purpose" explained Łukasz Kałędkiewicz Senior Director, Head of Office Sector CEE.
"Almost half of the companies surveyed are relocating into better quality space for at least some of their functions, and a further 23% are exploring the possibilities for doing so, which creates more dynamics on the market in coming years."
"The Office market is certainly moving more and more towards flexible solutions" added David M Johnston MRICS, Senior Director, Head of CEE Office Occupier Business Development. "Some occupiers are prepared to consider higher allocations of flex space than in the past and they also have different expectations towards the standard office. Companies are striving to provide more fluid seating arrangements, which is part of the evolution of hybrid work strategies, plus the need to devote more space to collaborative functions. Higher desk sharing ratios are worth evaluating, as are the technologies needed to support the transition towards new workstyles."
*CBRE's 2023 European Office Occupier Sentiment Survey canvassed the views of over 130 companies on a range of topics related to the future of work – including 62 companies with direct presence in the CEE region.
About CBRE Group, Inc.
CBRE Group, Inc. (NYSE:CBRE), a Fortune 500 and S&P 500 company headquartered in Dallas, is the world's largest commercial real estate services and investment firm (based on 2022 revenue). The company has approximately 115,000 employees (excluding Turner & Townsend employees) serving clients in more than 100 countries. In Romania, CBRE serves a diverse range of clients with an integrated suite of services including transaction management and coordination, project management, design and build services, property management, investment management, valuation, property rental, strategic consulting, property sales, mortgage services and development services. For more information, please visit www.cbre.ro or follow our Linkedin page.
---
Trending Now