Doron Klein, CEO of AFI Europe Romania and Czech Republic named DeputyCEO of the international AFI EUROPE Group
---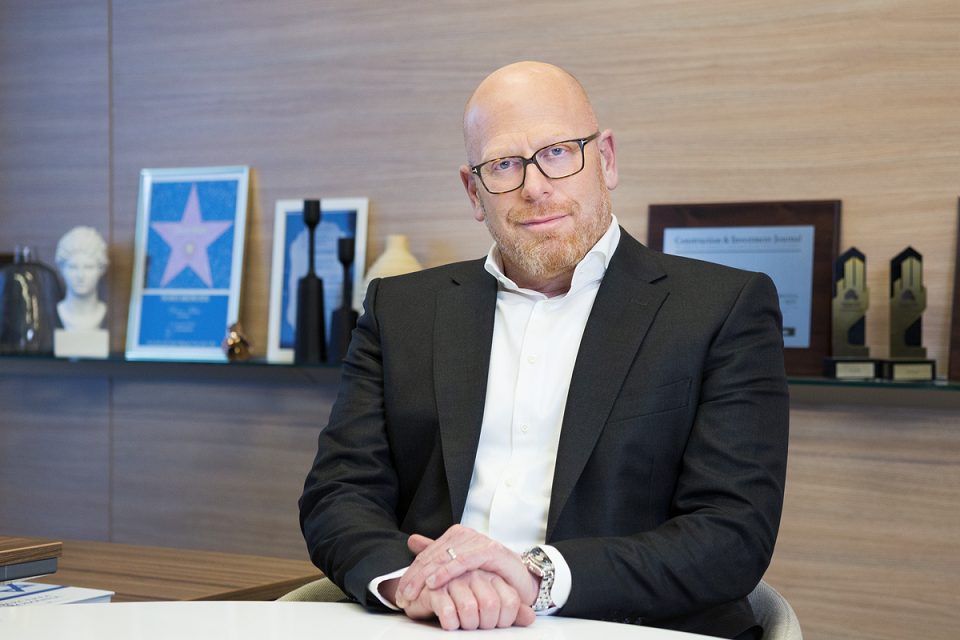 Doron Klein, CEO of AFI Europe Romania and The Czech Republic, has been appointed as Deputy CEO of the international AFI Europe group, in addition to his current position.
"Doron's exceptional leadership skills, valuable management experience, in-depth knowledge of the Central and Eastern European real estate markets, as well as his outstanding track record of successful results over 15 years at AFI Europe, will undoubtedly contribute to the growth and success of our company. I am confident that Doron Klein assuming the role of Deputy CEO will enable us to achieve new ambitious goals together," stated Avi Barzilay, AFI Europe's CEO.
Originating from Israel, Doron Klein has over 20 years of experience in the real estate market across several Central and Eastern European countries. He joined AFI Europe in 2008 and since 2011, held the position of CEO for AFI Europe's operations in the Czech Republic. In 2018, Doron Klein also took over the leadership of AFI Europe Romania, overseeing the initiation of significant portfolio expansion projects, including Shopping Centers, Class A Office Projects and Residential Projects including the AFI Home platform which is the new Residential for Rent brand of AFI Europe. Doron Klein holds an MBA from New York University in Prague.
AFI Europe, a subsidiary of AFI Properties, is a leading company in real estate development, management, and investments, operating in Central and Eastern Europe since 1997. Its portfolio includes shopping centers and retail properties, business parks, large-scale residential developments, and mixed-use projects. During the years the company established its strong presence in Romania, Czech Republic, Poland, Serbia, Bulgaria and Latvia.
About AFI EUROPE Romania
AFI EUROPE is part of AFI Properties, a leading real estate development, management, and investment company, operating in Central and Eastern Europe. In Romania, the company manages AFI COTROCENI shopping center, one of the largest and most dominant malls in the CEE region, AFI PLOIESTI and AFI BRASOV. In the office sector, AFI Europe Romania has a portfolio of 7 Class A business parks (AFI PARK 1-5, AFI TECH PARK, AFI PARK BRASOV, AFI LAKEVIEW, AFI PARK FLOREASCA, AFI VICTORIEI PLAZA, AFI PARK TIMISOARA).
AFI Europe Romania is the second most important office owner in the country, managing business projects totaling approximately 300,000 sqm GLA and retail spaces of approximately 170,000 sqm GLA.
In 2020, the company delivered its first residential project on the local market, the first phase of AFI City Bucurestii Noi which includes 190 apartments, thus bringing its long-term international experience to the local market.
In 2022, the company inaugurated AFI Tech Park 2, the second phase of the three phases business park located on Progresului Boulevard and a commercial gallery, AFI CITY BUCURESTII NOI, situated right near the residential project, at Laminorului metro station.
In 2021, AFI Europe Romania acquired 2 land plots in Pipera for developing a new business division, Residential to Rent, consisting of 3 residential towers and a total number of 450 apartments perfectly tailored to fit the needs of people who want to have more flexibility, but, at the same time, access to a modern home with all the services, maintenance, and facilities in close proximity.
Future development plans of the company include opening a new commercial area in Arad in 2023, AFI Arad, but also new offices, commercial and residential to rent expansions in Bucharest and at the regional level. The company is now developing AFI Loft, an office extension at AFI Cotroceni shopping center and a new division – residential to rent under AFI HOME North brand including 300 apartments for rent.
---
Trending Now
You may also like