Raluca Romanu, Bosch Service Solutions Timisoara: "The electrification of the automotive industry is bringing significant digitalization"
---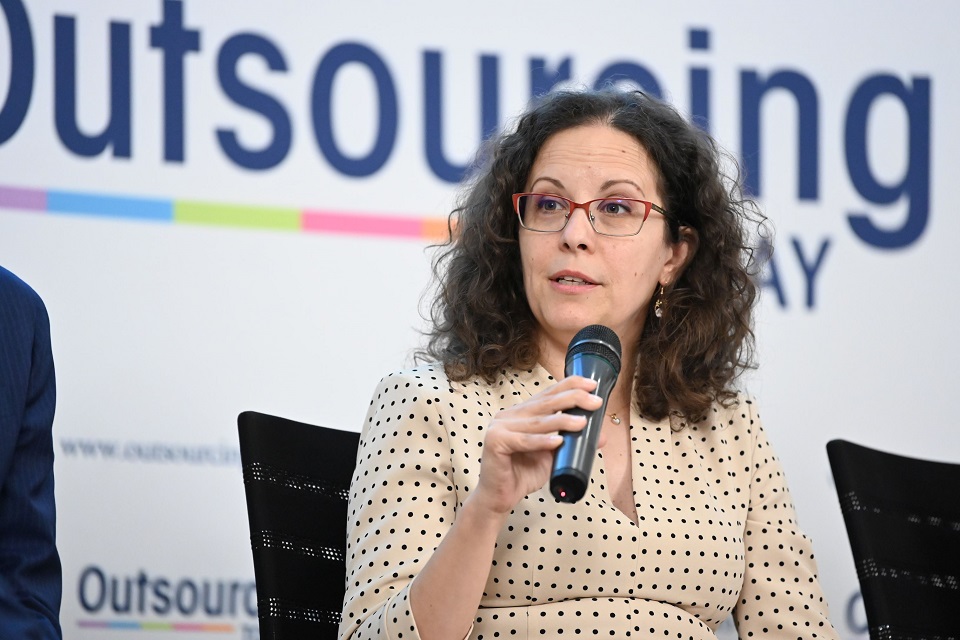 "The hype with the employer branding that happened in the last years probably gave a name to the efforts we were all making already. We were also very fortunate at Bosch to have a colleague that was very passionate about the topic, and she took it very systematically and educated us. I loved the process and the result.
We had very interesting conversations with our people from selected teams to understand why they are with us, why did they come, what they like, what are we doing alright, what else is needed and then we started from there when we did the employer branding and it paid off," Raluca Romanu, General Manager, Bosch Service Solutions Timisoara said during Romanian Business Services Forum organized by Outsourcing Today and The Diplomat-Bucharest.
"Bosch is a very traditional company and very engineering oriented. It's interesting for us, because we are some kind of an enabler for the group through the services we provide.
For example, the electrification of the automotive industry is bringing significant digitalization, especially when it comes to leaders used to perfection in manufacturing. It's challenging and not easy to do.
I wouldn't be very worried about jobs being replaced by digitalization. I am absolutely sure we will seize the next opportunities or invent new things and we will be fine."
---
Trending Now