Irina Butnaru, Wipro: "We need to work together to make Romania a strategic location"
---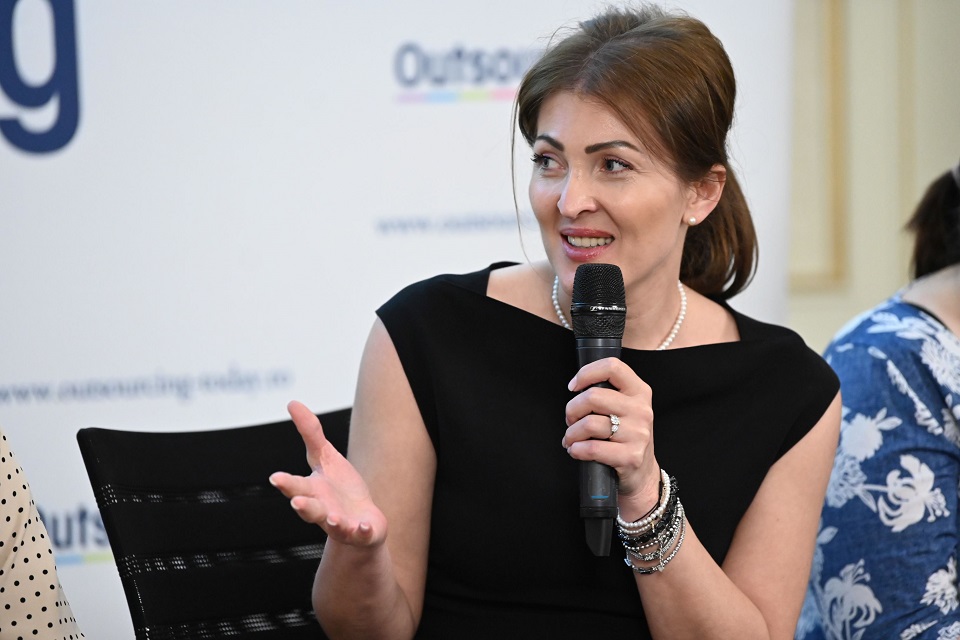 "One of the things that everybody is looking for is the purpose. At Wipro we have the advantage of being one of the few companies in the world that are purpose-based. I don't know how many people in Romania know that 67 percent of Wipro's profit goes to Azim Premji's Foundation. All that profit goes to changing the world; it's an investment in education; it's an investment in environment. We are talking about billions of dollars a year," Irina Butnaru, Romania Country Lead & General Manager, Wipro said during Romanian Business Services Forum organized by Outsourcing Today and The Diplomat-Bucharest.
"This makes our people come up as entrepreneurs because it takes courage, it takes the sense of having a purpose. If this drives you, it's easy for you to strive and it's easy for you to come up with those initiatives.
When it comes to Romania, I cannot help myself to notice that we might have a challenge in the next coming years. We need to become more strategic; we need to put a lot more effort into finding those entrepreneurs and we need to put a lot more effort into helping them to succeed and growing the businesses that we have in Romania. This is something we all should work to achieve. We are some of the biggest companies in Romania, and it's up to each one of us to become responsible and to make sure that Romania is successful going forward.
Do we want to remain an outsourcing destination? Or do we want to become a strategic location. We are becoming expensive, and we have to face it. We are one of the locations that will soon be called high-cost locations. We have to make sure that the people in Romania and those that are talented are ready to make that step and they are ready to actually take the leadership and become that purpose-based leaders that we need."
---
Trending Now