Google opens Google Lab within the Politehnica University of Bucharest
---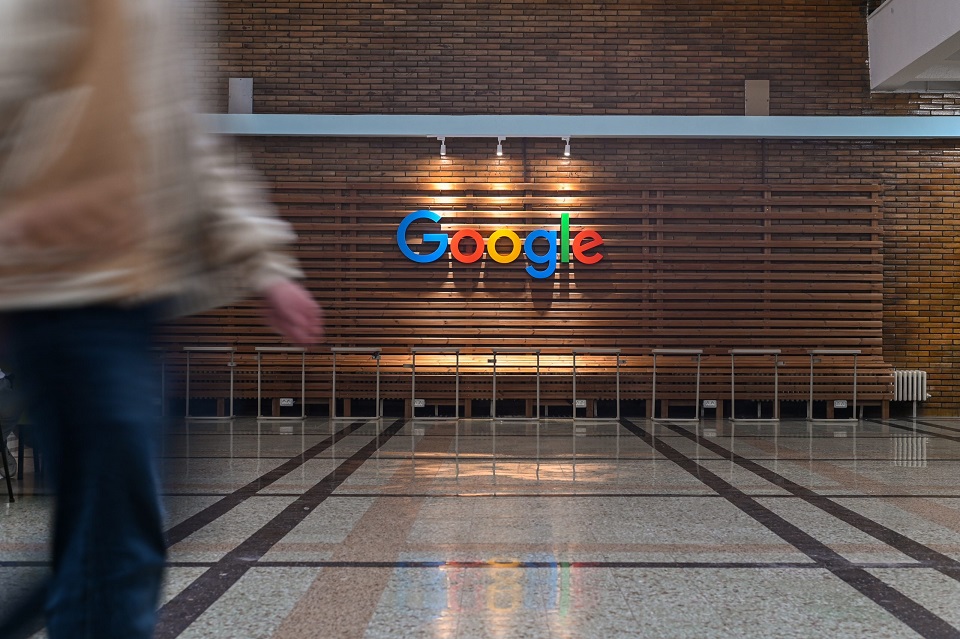 Students have access to Google and partner resources to develop their programming and digital product development skills
---
Google announces the opening of Google Lab at the Politehnica University of Bucharest, within the Faculty of Automation and Computing. Google Lab is a hub for students who want to develop their programming and digital product development skills, as well as those who want to become entrepreneurs and technology specialists.
Through Google Lab, Polytechnic students will have access to courses and workshops, summer schools, internship programs, debates and guests from the academic and technical world, hackathon competitions and grants. The Google Lab program for the coming months includes a series of summer schools on different topics – such as UI/UX, IoT programming, Deep Learning for Computer Vision or Android Basics in Kotlin, coding workshops, guiding undergraduate Engineering students to complete undergraduate degree projects, a series of PhD and Master's student grants for research in IoT (Internet of Things) and wearables, as well as monthly meetings and classes within the Software Engineering Career Program.
Moreover, artificial intelligence and emerging technologies (cloud, Wearables) will be the focus of attention at Google Lab, through the quarterly Google Tech Talks events, where Google specialists will come in front of students and IT industry professionals to talk and guide them in making practical tests. The list of IT development programs available within Google Lab can be accessed at the following address: https://rsvp.withgoogle.com/events/software-engineering/home
"Through Google Lab we want to bring the courses and programs offered by Google closer to young people. We want to contribute to the development of Romania's future IT specialists and the next generation of digital entrepreneurs. We consider it part of our strategy in Romania, having in Bucharest an important Google technology hub, with a team of over 350 specialists. We develop end-to-end products in Romania, Google Pixel Watch and Fitbit. The engineering hub in Bucharest is the largest Google center for wearables in Europe, and the services and functionalities developed here are found on all Google-branded wearable devices." said Lavinia Neagoe, Director of Engineering & Bucharest Technology Site Lead Google.

"Collaboration with Google brings important opportunities for our students to increase their ability to program and develop digital products. Beyond the tools used in industry, I think perhaps just as important is the access that Google Lab gives students to networking events and internship programs. The chance to network with technology industry professionals and learn from leading experts in the field is a tremendous asset for young engineers. Our partnership with Google is an inspiring example of how industry can support the training of future specialists. Through such partnerships, we aim to open new horizons for our students and prepare them for the technological challenges of the future. We thank the Google Romania team for the vision to train future generations of engineers." added Mihnea Costoiu, rector of the Politehnica University of Bucharest.
AI, a central theme of future courses
Google Lab is part of the Atelierul Digital program, within the extensive Grow with Google Romania project, through which the company provides access to education and resources for people, communities and local businesses, to help them grow sustainably. Launched in 2016, the Google Digital Workshop developed partnerships with 15 universities from the important university centers in Romania, within which it also opened hubs for the development of digital skills. Currently, there are 3 such hubs in Bucharest (the newest here is the Google Lab within the Politehnica University), and 6 others in Timișoara, Cluj, Iași and Constanța.
"Such hubs and other actions and resources that we offer within the Digital Workshop program aim to develop digital skills to help Romania be prepared for the future, a future that will be dominated by technologies such as AI and Cloud. Digital Workshop programs include over 30 online and offline courses on marketing, programming, artificial intelligence, online safety and career development. So far, over 500,000 people have developed their career or business with the help of Google Atelierul Digital courses or participated in online safety courses," said Elisabeta Moraru, Country Director of Google Romania.
Artificial intelligence is a major topic in Google's education programs. "AI for everyone" is an initiative of Google Romania under the umbrella of the "Digital Workshop", launched this spring, which includes courses for students about the importance of AI, the ethical principles of AI development, as well as the career opportunities that offers. From March until now, such courses have been organized in four partner universities in Bucharest, Timișoara and Constanța, attended by over 500 students. The "AI for everyone" courses will continue in the new academic year and will be extended to the other Google partner universities in Romania.
---
Trending Now