---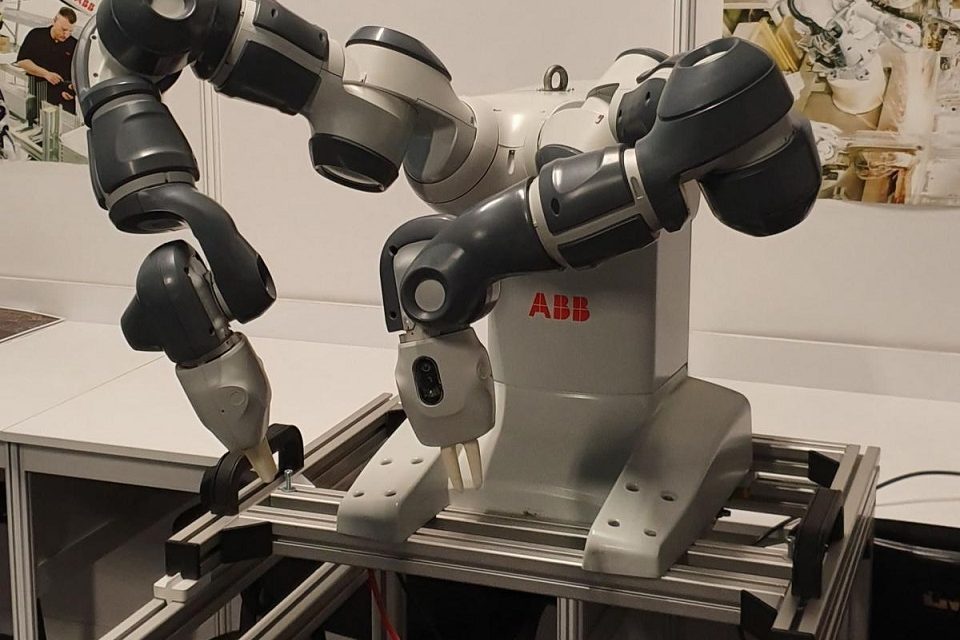 YuMi, one of the robots of the future to operate in the automotive industry was donated by Automobile Dacia to Mioveni Automotive Construction and Technology, to support the educational activity of the students.
The robot's introduction to students has been performed within a ceremony with the participation of Christophe Dridi, general manager of Automobile Dacia and Groupe Renault Romania, the Mioveni high-school's director and different local authorities.
The robot, whose name highlights the human-robot interface, by joining the two English words "You" and "Me", is a collaborative one. YuMi will help high school students develop their skills in robotics and automation. It is produced by ABB company, which will provide technical assistance for one year through training courses. Future robotics and automakers will gain knowledge to create the robot's trajectories, according to the definition of the production process, and they will be able to program it both hardware and software.
Automobiles Dacia signed partnerships with high schools and local authorities of Mioveni and Pitești cityhalls for the establishment and support of vocational education classes. At the end of the internships completed at Dacia industrial platform in Mioveni, the students are certified in different automotive specializations. In the school year 2018 – 2019, 60 students have completed high school courses, and for 2019 – 2020, another 213 students (grades IX – XI) will join the company.
About YuMi (ABB)
Innovative human – friendly dual arm robot with breakthrough functionality designed to unlock vast global additional automation potential in industry. YuMi® is designed for a new era of automation, for example in small parts assembly, where people and robots work side-by-side on the same tasks. Safety is built into the functionality of the robot itself. YuMi® removes the barriers to collaboration by making fencing and cages a thing of the past.
ABB's growing family of YuMi robots is part of a suite of exciting collaborative automation solutions that help people and robots safely work closer together than every before possible.
ABB is adding a new member to the YuMi family, 7 axis YuMi, the smallest and most agile collaborative robot yet, making it easier than ever to put into production. The new 7 axis also opens up a world of flexible possibilities – for example a single-arm and a dual-arm YuMi could be combined to add a parts feed or inspection station to an assembly cell. Additionally, customer might want to have three or five YuMi arms in an application to improve the cycle time.
The entire YuMi family is designed to be easy to setup and use thanks to its intuitive lead through programming. That means that even people without specialized training or prior experience can successful use robots.
---
Trending Now
You may also like