The InnovX-BCR accelerator opens registrations for the Startups group, dedicated to technology entrepreneurs with businesses over 50,000 euros
Posted On February 1, 2023
---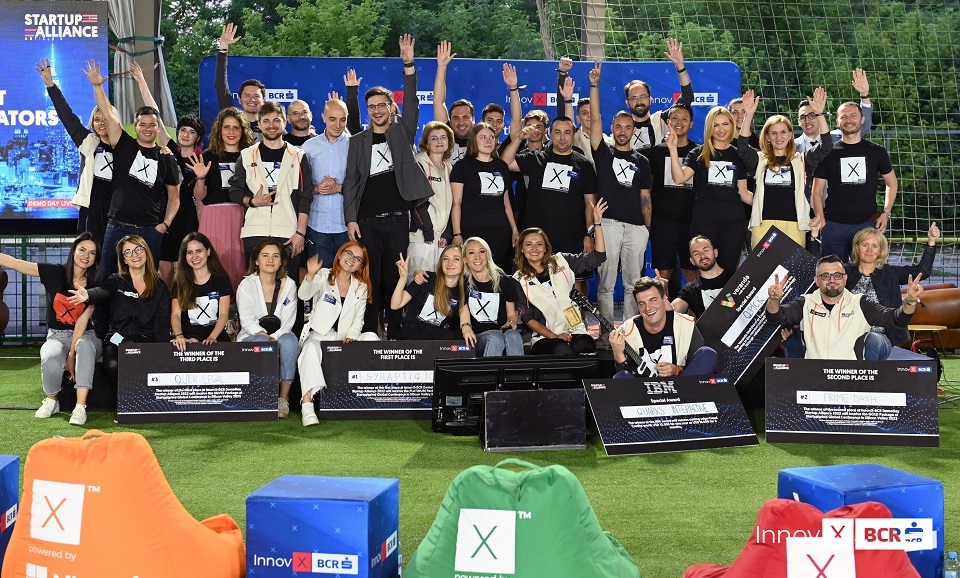 InnovX-BCR, the program that has accelerated over 150 technology firms to date, is opening applications for this year's Startups cohort. The registration session for start-ups with a turnover of over 50,000 euros is open until February 20 at bcr.ro/accelerator or innovx.eu.
In the acceleration program for the Startups group, technology companies that had a turnover or funding attracted between 50,000 and 500,000 euros in the last year can enroll. The program is open to both Romanian and regional or global start-ups.
"In Central and Eastern Europe we have the fastest growing technology business ecosystem in recent years, which creates a favorable premise for Romania, to contribute to the development of start-ups that bring added value to our country. Moreover, our objective is to encourage innovation and create international collaboration opportunities, and in the five years since the launch of InnovX-BCR, 152 businesses have been accelerated, with support from 120 mentors involved in the program. In 2023, we continue our approach to offer entrepreneurs the resources and support they need to take their businesses to a new level", said Ana-Maria Crețu, BCR Start-ups Program Coordinator.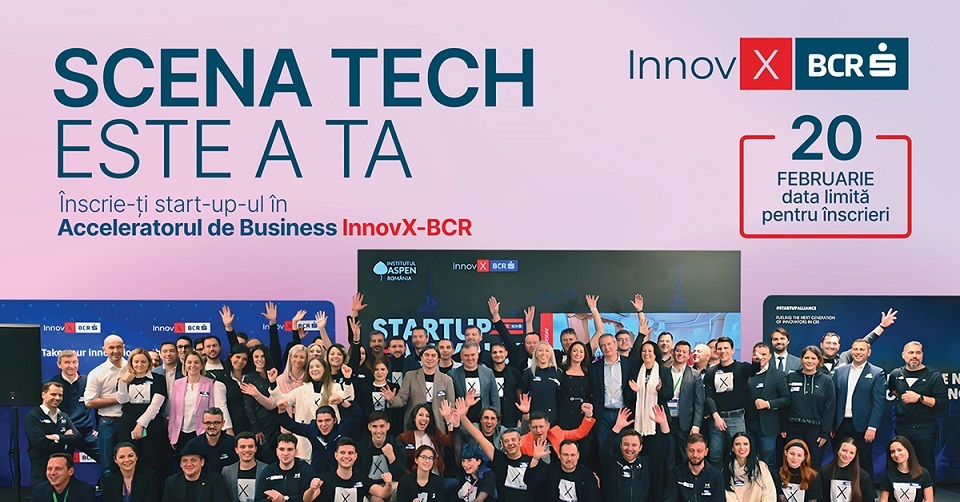 Following the applications, up to 20 start-ups will be selected to enter the acceleration program. Participants will benefit from mentoring in the InnovX-BCR bootcamp, masterclasses with local and global founders and CEOs, access to local and international investors and multiple networking opportunities. Also, the graduates of the group will have the opportunity to present their business to investors, during the Demo Day event at the end of the program.
"Through InnovX-BCR, we connect technology businesses with an international vision with the customers, partners and mentors they need to reach their potential. We thus offer real support to entrepreneurs who want to grow sustainably, starting from solid foundations, and help them transform their ideas into successful businesses at a regional or global level", added Diana Dumitrescu, CEO of InnovX-BCR.
The InnovX-BCR accelerator is a project made in partnership with UiPath, Microsoft, Startup Grind, Mindspace and MIT CEE Forum. BCR covers the costs of all scholarships awarded to entrepreneurs in this project, courses and logistics costs. More details about the InnovX-BCR Accelerator: www.bcr.ro/accelerator and www.innovx.eu.
---
Trending Now