TC Capital lauches a new type of investment in real estate – Hyperion Towers
Posted On December 2, 2019
---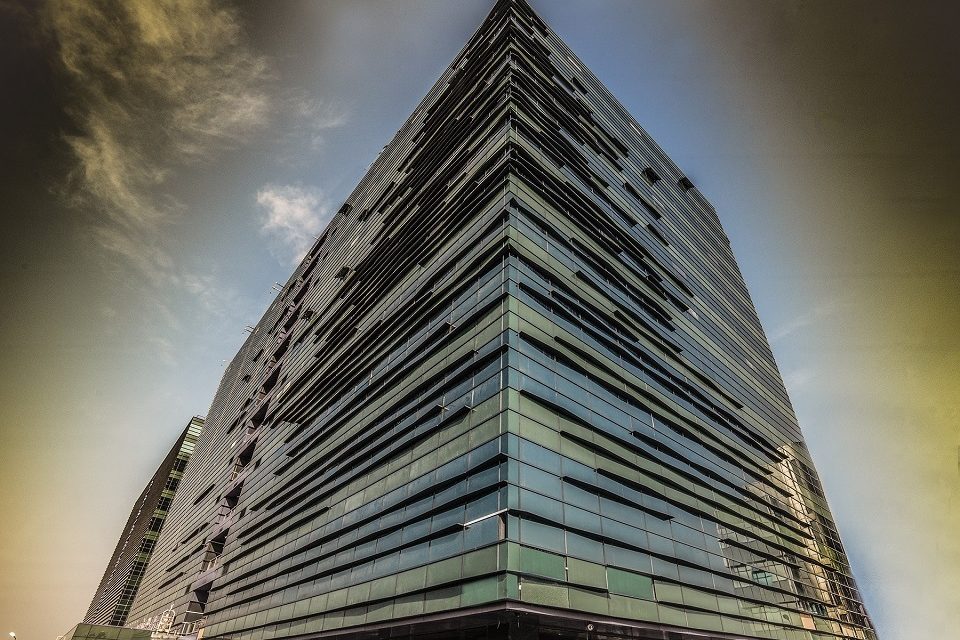 TC Capital, an investment and property development company, based in Romania, founded and led by Ali Çapa, launches a new type of investment in the real estate market in Bucharest. Thus, according to the company statement, Hyperion Towers, which has a strategic position on Pipera Boulevard, becomes the first big project of class A offices, which will be sold in small areas, starting from 200 sqm and with prices from 720 euro / sqm. This concept is designed to meet the growing need of small and medium-sized, high-quality, but small, and affordable office space. Hyperion Towers has a total area of ​​40,000 square meters, with 20,000 square meters included in the first building whose renovation will be completed soon, thus becoming the first major project to sell offices in a dominated rental market and where the sale transactions refer only to buildings. whole.
"At this moment, the local market is facing an important challenge, which is the demand for new or refurbished Class A office spaces, with flexible dimensions, where small and medium-sized companies can move in the shortest time. These companies currently have limited options and operate in offices located in apartment buildings, old villas or class B office buildings, where the efficiency of space use and quality are not at all optimal. We estimate that about 60% of the SMEs in Bucharest, especially start-ups and entrepreneurial companies, have an acute need for high quality office spaces, with dimensions that can be adapted to their needs and have affordable prices", said Ali Çapa, CEO of TC Capital.
The concept launched by TC Capital is a first for the segment of the big projects of class A offices in Romania and is aimed at the entire market, but especially for small and medium-sized companies and small investors. Thus, they will have the opportunity to purchase office space with prices starting from 150,000 euros. Hyperion Towers, through this new model, supports investors who want to buy offices or invest in units already rented in high quality business centers with class A specifications. One of the most important advantages offered by this type of investment is in the very high development potential of the area, currently undervalued, which will generate an increase in the value of the property. Also, another advantage is the possibility to rent office spaces, generating the recovery of the amount invested in the purchase and a secure profit.
The total stock of class A and B office buildings in Bucharest was 2.95 million sqm at the end of the first semester (S1) of 2019, of which 128,000 sqm were new deliveries, compared to 28,000 sqm delivered in S1 2018. By the end the second semester (S2) 2019 is expected to deliver another 250,000 sqm of new space. Demand in this segment continued to grow to 196,000 sqm in S1 2019, more than 30% compared to the same period in 2018. Despite this sustained activity, small investors and SMEs have a very low possibility to purchase retail space. offices in major class A projects, because they are sold per building, for amounts ranging from a few million euros for smaller buildings to a few tens or hundreds of millions of euros for the larger ones.
"We believe that this concept, which offers smaller units for sale, has a great potential to revolutionize the local market. Considering that over 60% of the annual demand in Bucharest is for offices up to 1,000 sqm, we have practically opened the gates of large class A office buildings for small and medium-sized companies. They are eager to diversify their investment portfolio with strong potential capital gains and easy to manage and high yield assets. With this concept we want to launch a real estate instrument that was missing from the office buildings market in Bucharest and which responds to an unmet demand. Meanwhile, the rental activities in the building will continue in parallel with the sale activity, in order to be able to meet all the needs of the companies," added Ali Çapa.
Hyperion Towers is a project that includes two buildings with a total rentable area of ​​40,000 square meters of Class A office spaces, which benefit from a generous parking. At this moment, the complex is undergoing an extensive renovation process, whose total budget amounts to 14 million euros. The works are carried out in two phases, with an investment of about 7 million euros for each building. Estimated completion date for the first building is the end of 2019, while for the second building the term is the second half of 2020. Hyperion Towers is located on Pipera Boulevard.
TC Capital was established in 2014 and is a private investment fund founded and managed by Ali Çapa. The company has an in-house management team with extensive experience and relevant skills in areas such as asset management, investment, development and leasing. TC Capital also benefits from the support and know-how of external consultants, such as CEE ESTATE Management. The team members have been active on the local market for over 19 years, being involved in a series of successful projects covering the entire real estate and agribusiness spectrum.
Over time, they have been involved in some of the largest real estate development projects in Romania. Ali Çapa has been shareholder and executive director of Anchor Grup for over 10 years, and for the past five years he has invested, through TC Capital, in the residential complex Cosmopolis and in the agricultural development company, KC Argo.
---
Trending Now
You may also like