Catalina Dodu, Atos: "Our continuous effort is to bring interesting projects in Romania"
---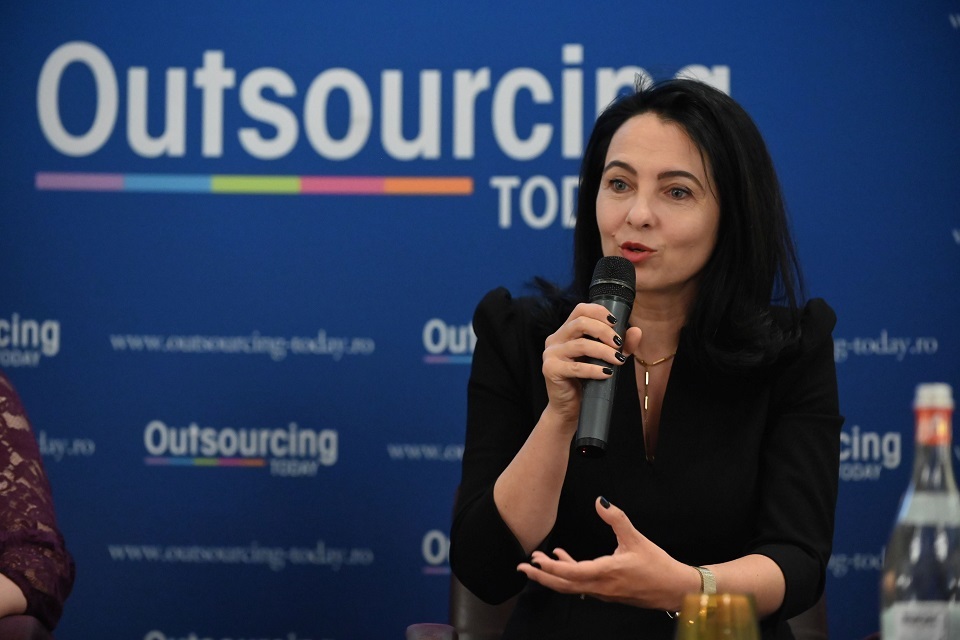 "The volume of information that we collect from companies, from the infrastructure, about the status of their systems is increasing. It is a huge shift and a fast development of technologies to protect our customers. We really need intelligent technologies to support our people and to protect them against cyberattacks.
We see development in a lot of companies. There was an intense period of mergers and acquisitions. We have also bought companies, trying to add new technologies, competencies into our organization. We now have an AI platform allowing our analysts to detect and to respond faster to cyberattacks.
It's very important how we manage our data and information in this very complex environment.
We definitely need technologies to process the huge amount of data that we are collecting," Catalina Dodu, Global CyberSecurity Services PreSales and T&T Director, Atos IT Solutions and Services said during Romanian Business Services Forum 2022 organized by Outsourcing Today.
"One important challenge that we had was to bring additional talent into the company during the pandemic. We are using an internal referral program where employees are communicating outside the company with their friends and others. But you must make sure that you deliver what you promise: nice projects, growth opportunities etc.
Our continuous effort is to bring interesting projects in Romania to attract seniors. This is allowing us to grow by having academies; we invest a lot in training people until they are ready to be part of certain projects together with their colleagues.
When talking about returning to the office, we must think about bringing employees back to a meaningful activity, to make it worth driving or arriving at work.
The new reality is that we need to evaluate how much technology we need to use in certain moments of a working day. Maybe you can solve something with an email, not a call, and things like that. Technology is allowing us to make faster decisions and make progress. We need to find solutions to use it in the right way.
Now, more than ever, it's important to help younger generations understand what they want from their jobs and from the employer. It's important to take time and understand what we need, and what our people need."
Full recording of the event: https://www.youtube.com/watch?v=VHmnYy2Tyh4
---
Trending Now