Fintech Degethal chose Heraldist from Cluj as Strategic Branding Partner
---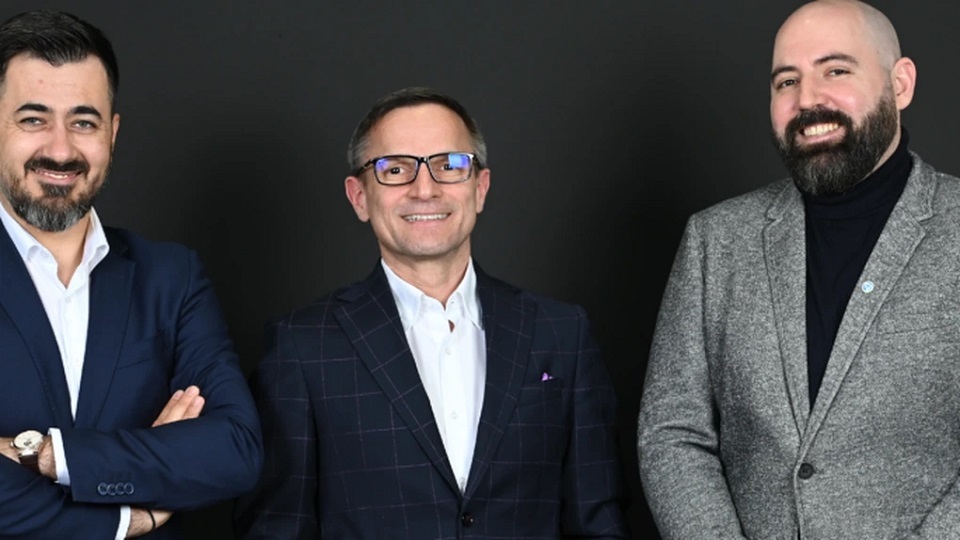 Degethal, the financial and investment solutions fintech, has entered into a Strategic Partnership for the development of the company's image and brand marketing strategy, locally and globally, with Heraldist & Wondermarks, a leading company in the field in Cluj.
Fintech Degethal is preparing to offer users a unique digital platform in Romania and Europe, which will integrate classic banking services and products with neobanking ones – cryptocurrencies and NFTs.
The strategic partnership between Degethal and integrated brand strategy concept creator Heraldist opens the opportunity to define the relevance of Degethal's platform in a crowded fintech and classic financial-banking context. Users are now forced to opt for multiple choices across the two banking segments, while Degethal aims to simplify the way the two universes, classic and neo-banking, interact with the reality of digital assets – cryptocurrencies and NFTs.
Degethal's platform's great potential to grow in notoriety allows the Heraldist team to shape the solution through which the brand positions itself from the start as a premium provider of complex financial products and services, offering the end user intuitive, simplified access and a new style of "financial living".
"Partnering with a company like Heraldist means for us a recognition of the potential that the Degethal project has and at the same time gives us a major support that will contribute to increase the visibility of the brand and a correct positioning that will enable the gobal development we are looking forward to in the future", says Peter Barta, co-founder and CIO/COO Degethal.
The brand strategy idea is developed around the concept of Perception Engineering™, a methodology created by Heraldist experts that enables tech startups to create a unique identity, from company culture to product development and marketing communications, while building a solid foundation for the future of the brand.
"The partnership with Degethal began in March 2022, when co-founder Adrian Docea led the development of a new, global brand strategy for the company. The brand development process will soon be completed and the Heraldist creative unit will take over and start developing the marketing campaigns that will make the Romanian fintech brand known and loved across Europe," said Elena Hurjui, CEO of Heraldist.
The strategic partnership between Degethal and Heraldist brings together the creative force of two energies that will work intensively in the coming period to robustly position Degethal's expansion as a worldwide digital solutions provider in the local and European market of classic and neobanking products and services, following the rapid global expansion.
Heraldist will be in charge of brand strategy translated into branding and corporate image elements, marketing strategies, communication and positioning in the local and global market, concept and implementation.
About Degethal
Innovative fintech Degethal offers users combined functions of classic banking, digital and cryptocurrency financial services. Founded in 2021, by Alin George Luca (CEO), who brought into the project two partners with exceptional IT and business-management experience, Cristian Constantin Mateescu (CTO) and Peter Barta (CIO/COO) , the Degethal platform aims to revolutionize financial-banking services. Paltforma will offer users the financial convenience of managing their income, expenses and investment through a single application, plus the cryptocurrency component – holding, transactions and investments.
About Heraldist & Wondermarks
Launched eight years ago in Berlin, Heraldist was co-founded by Adrian Docea, formerly Strategy Director BBDO, and Elena Hurjui (CEO Heraldist), mentors for fintech startups at Startupbootcamp Amsterdam. With the bulk of its 30-person team in Cluj, with smaller teams on all continents and a total of 40 years of experience managing iconic global brands in Europe, America and Asia, Heraldist helps entrepreneurs in the Valley, Europe and beyond build great tech companies and find their true strategic identity. Three years ago, the company launched operations in the Valley, developing the Perception Engineering™ methodology that enables tech startups to create their company identity and culture.
The majority of clients are technology companies with a focus on the fintech vertical, including Elrond (fintech unicorn Romania), Casperlabs (fintech unicorn Zurich), Airwallex (fintech unicorn Melbourne), Revolut Worldwide (fintech decacorn London), other Heraldist clients in the fintech & blockchain verticals include: Moonfare (Series C – Berlin), Appnomic (Series B – Valley), Plum Lending (Series B – Valley), Realm (Series B – New York), Alphablock (Series A – Toronto) and others.
---
Trending Now