DevTalks 2022 Conference: 15 Scenes, Online & In-Person Format, Focus on Artificial Intelligence and Innovation
---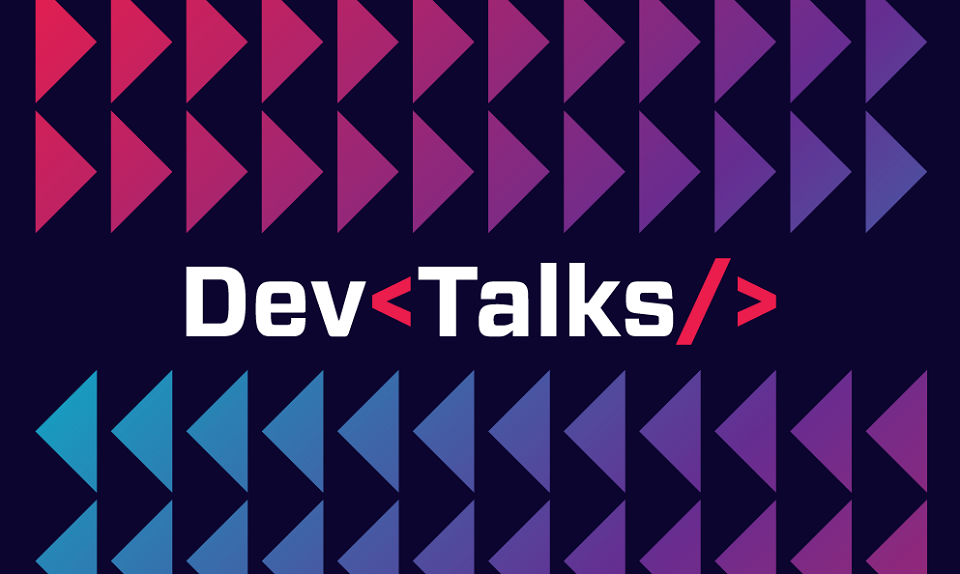 DevTalks Romania, the largest expo conference for software developers and IT professionals in Romania, returns on June 8-10, 2022 in a new format and new areas of interest, with an emphasis on "AI & Innovation. Humanity Reimagined ".
This year, the organizers have prepared 15 scenes that will cover areas such as: Java, DevOps, Mobile, Future of Engineering, Web, QA & Testing, CodeClash, Women In Tech, BigData & Cloud, Security, DevLead, Product Management and others. Current topics in the tech world will be debated on the main stage: metaverse, crypto, blockchain or decision intelligence. For the eighth edition of DevTalks, 8,000 tech enthusiasts are expected both physically and online to find out from reputable guests what are the latest trends in areas of interest. In each of the three days of the conference, 400 participants are expected at Globalworth Tower 3 in Bucharest, where the conferences will take place both live, on stage and online. The organizers also announce a physical exhibition area, and each day will include networking sessions with event speakers and other guests.
Among the international speakers announced at "DevTalks – AI & Innovation. Humanity Reimagined. " There are renowned specialists and experts such as:
Dmitry Vinnik – Open Source Developer Advocate @ Meta
Leigh Felton – Chief of Staff & GTM Leader @ Microsoft,
WW Public Sector
Prof. Sethu Vijayakumar FRSE – Royal Academy of
Engineering – Microsoft Research Chair in Robotics, Director –
Edinburgh Centre for Robotics and Fellow of the Royal Society of Edinburgh,
Programme Co-Director – The Alan Turing Institute
Michael Mylrea – Senior Distinguished Engineer | (ICS)
Cybersecurity Lead & Innovation @ Resilience
Humberto J. La Roche – Principal Engineer @ Cisco
Systems
"For the 8th edition of DevTalks, we aim to take another bold step and bring together more than 8,000 developers and IT professionals in a new online and in-person concept. We will be debating AI & Innovation. Humanity Reimagined, a topic that comes to our attention as a deepening of the changes that technology has brought us in the last 2 years, we will analyze the accelerated transformation of the IT environment and include among the main topics the evolution of metaverse, web 3.0, NFTs, and Humanities Reimagined brings special guests and professionals to the IT community to discuss how technology has found remedies, what the challenges are and what we will experience in the years to come. known as the most desired expo-conference for developers and IT professionals in Romania, we want to celebrate with the help of the 15 scenes valuable content and we will join forces them to address surprising topics, "said Andreea Balaci, Catalyst Solutions' Delivery Manager
Since 2014, DevTalks Romania has become the main point of interest for technology enthusiasts, connecting IT professionals and developers, businesses and startups around the world through its events: DevTalks Bucharest, DevTalks Cluj, DevCon, DevHacks and DevAfterWork. The DevTalks community manages to offer specialized events throughout the year with valuable content and conferences dedicated to tech specialists in Romania and internationally, which are attended by an average of over 10,000 people. In 2021, in a special pandemic context, DevTalks reached a new dimension by organizing the conference in an online format. Over 8,000 IT enthusiasts took part in 100 live sessions of technical presentations given online by speakers from around the world, but also in contests and interaction areas organized together with over 20 top IT companies in Romania and 26 start-ups thus becoming the first technology event of such magnitude organized online in Romania.
---
Trending Now