Deloitte Insights: Data can drive new ways of working remotely and in the office
---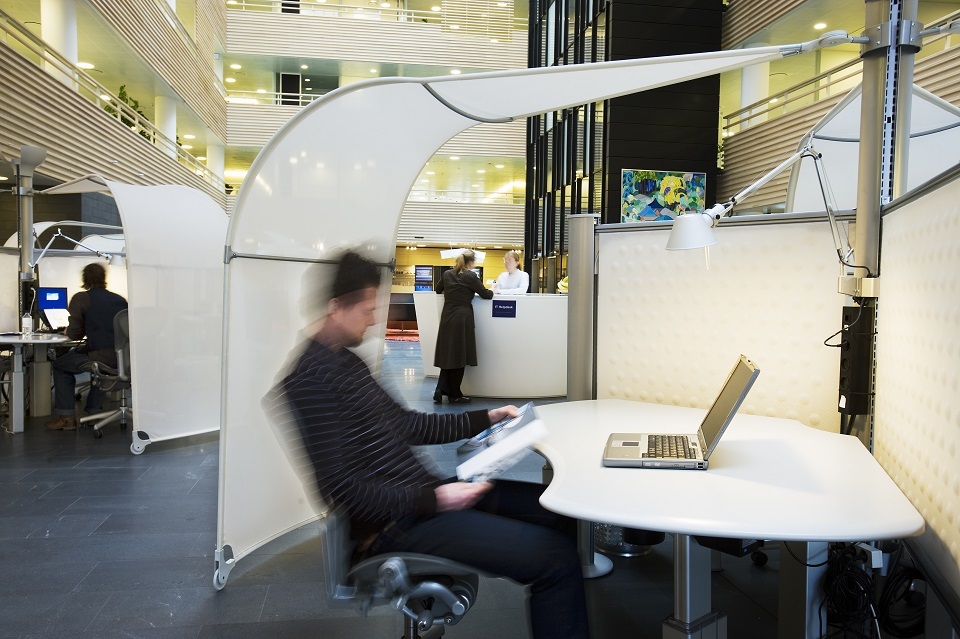 Driven by COVID-19, the abrupt shift to remote work as the default for much of the labor force has altered work as we know it. One study found that only 15% of those employed pre–COVID-19 worked from home; these workers were joined after the pandemic by an additional 35%, suggesting that fully half of the employed labor force now works from home, according to statements published by Deloitte.
With the work-from-home cat out of the bag, it could prove challenging to coax these professionals back to prepandemic levels of in-office work. Staffing firm Robert Half found that 60% of professionals who had transitioned to a remote setup said they have better work/life balance, and that 74% of respondents would like to continue to telecommute more after pandemic restrictions are eased. As organizations manage a growing number of offsite employees—working from home or other nontraditional workspaces—many are beginning to accept the inevitability of a digital workplace where work is completed by a mix of onsite and remote workers that must operate in synchrony to meet business objectives. Some leaders approach the prospect of the digital workplace with a number of concerns:
Productivity. Distractions and poor supervision could impede collaboration and derail productivity, and the lack of social support might lead to high employee dissatisfaction and turnover.
Relationship building and onboarding. Strong existing relationships typically remain so after a remote work transition, but weak ones often erode. And it can be challenging to virtually cultivate new relationships and onboard new employees.
Development and learning. It could be difficult for workers to virtually develop and maintain skills and professional networks they need to advance.
Impact on innovation. The loss of serendipity—the unexpected and opportune employee interactions that fuel exploration and invention—could have a long-term negative impact on innovation.
Companies may be able to overcome the digital workplace's deficits and ambiguities by more intentionally embracing its positive aspects, including the data generated by workers' tools and platforms. This can help organizations optimize individual and team performance and customize the employee experience through personalized recommendations, enabling remote work to be far more than a diminished proxy for the traditional office. And as onsite workspaces and headquarters evolve, organizations can use this data to create thriving, productive, and cost-effective offices that are seamlessly interwoven with the remote experience.
The digital workplace is more measurable and manageable
Enabling technologies include people analytics solutions that help deliver actionable insights on employee and team behavior and productivity, AI-driven personal productivity assistants and other artificial intelligence (AI) technologies that use workforce data to make personalized recommendations to optimize performance, and workflow management solutions that streamline work processes and automate decision-making, actions, and responses.On the backend are strong cybersecurity solutions, such as zero trust architectures (as discussed in the chapter Zero trust: Never trust, always verify), along with hybrid and multicloud environments and services that support secure remote access and scale with flexing workloads. Of Deloitte's own experience in rapidly enabling its workforce, unified communications infrastructure lead Aaron Roe notes that previous infrastructure upgrades proved their value. "Because we had already moved to cloud-based unified communications, we were able to migrate the entire firm to remote work in less than four days without overloading our data centers," he says. "And our move to a zero trust security model allowed employees to securely access needed resources without using a VPN"
Workplace social media can help teams tap into the power of the entire workforce, regardless of location, to generate ideas and collaborate, democratizing formerly privileged exchanges of ideas. And with research demonstrating that videoconferencing's traditional grid of boxes taxes people's brains and causes fatigue,4 new videoconferencing solutions based on virtual and augmented reality stand ready to enable persistent, simulated collaboration environments—such as those found in online video games—where users can meet, communicate, interact, and collaborate in a more natural-feeling setting.5Finally, with collaboration tools now ubiquitous, a collaboration ecosystem strategy can help optimize technology investments in chat-based workspaces, video and phone conferencing, individual and team project and task management, whiteboarding and brainstorming, file-sharing and storage, and other tools. This can help enterprises curate these collaboration tools and seamlessly integrate, architect, and use them in a coordinated manner to reduce confusing or repetitive workflows and alerts. Not only can this improve team productivity—it can improve the quality of data and insights that help leaders better understand and manage their employees.
Measuring employees' digital activity provides an additional opportunity for employers to lean into the ongoing move away from decision-making based on gut instinct and assumptions. Transparency about how they plan to use the data—and what they're measuring and why—can help organizations manage privacy concerns. And rather than focus on individual performance, they can aim to identify and bend overarching trendlines by aggregating and anonymizing data.
More on the findings: The future of the digital workplace | Deloitte Insights
---
Trending Now
You may also like