---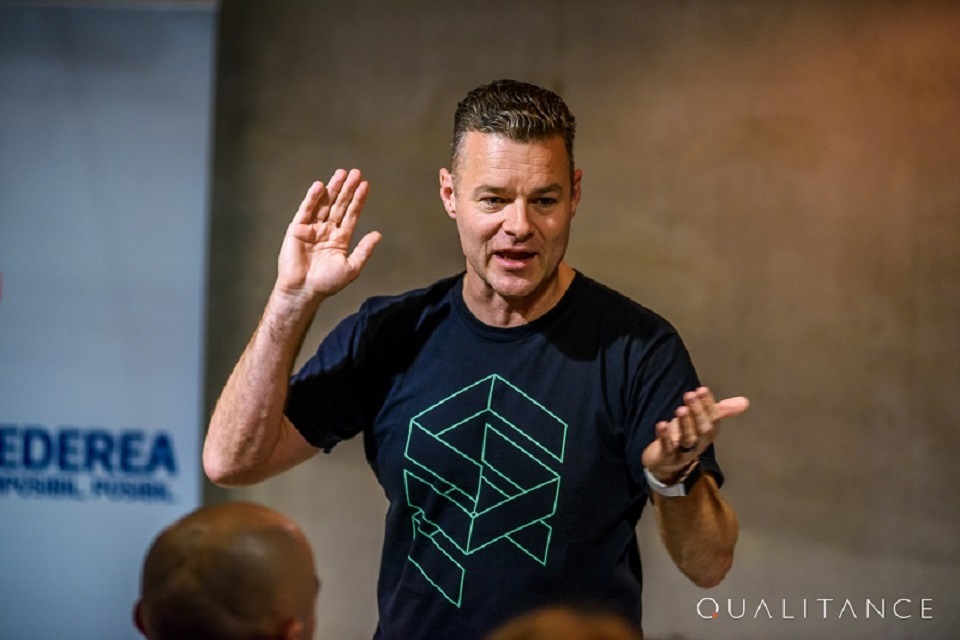 Qualitance, the international innovation, technology and AI company founded and headquartered in Romania, has opened its e-learning platform, BottomUp Skills, to the business environment.
The platform is available to anyone who wants to upgrade their skills and knowledge of innovation and product development, offering students a pragmatic approach and a wide range of useful tools to work with. Access to content is free, through a simple subscription process.
BottomUp Skills is an online learning platform, which tackles innovation frameworks and their specific methodologies – such as Design Thinking, Rapid Prototyping, Agile, Lean, as well as all the aspects of product development. Courses are delivered in various different formats, from master classes and bite-sized podcasts, to articles and case studies. Originally created as a learning tool for the QUALITANCE team and customers, the platform has been made available to the entire business community and remains subject to continuous development. BottomUp Skills also covers organizational culture and team management, product marketing, as well as trends in emerging technologies and collaborative working methods. The platform, which currently prides on over 500 subscribers, gathers the expertise, analysis and best practices of Qualitance experts gained in innovation projects, and offers end-to-end case studies on innovation from the point of view of product, culture, growth, and promotion. 
"Continuous learning not only plays a big role in who we are and how we work, it is also a constant focus in our development strategy. Sharing BottomUp Skills with the business community is our way of supporting companies and individuals with the experience and knowledge we have gained in local and international innovation projects. All the more so in these times of readaptation, people need to hone their skills or learn new ones; BottomUp Skills is our latest educational initiative, adapted to the work-from-home reality, through which we offer free learning resources that we find relevant and useful in digital transformation projects that all companies need to accelerate, regardless of industry," states Mike Parsons, CEO of Qualitance.
The BottomUp Skills team, led by Qualitance's CEO Mike Parsons, relies on the company's most experienced consultants within the Bucharest and Sydney offices. 

Qualitance is an international technology and innovation company that creates digital products and businesses for global organizations and startups. QUALITANCE uses experience design, rapid prototyping, and emerging technologies such as AI and Machine Learning to create innovative digital products and services and help large organizations step in the hyper-scalable 21st-century digital economy.
In 13 years of existence, the company has built a team of over 200 talented people across 3 continents – Europe, US & Australia, and has worked with some of the world's biggest companies such as News Corp, Virgin, IKEA, IBM, Johnson & Johnson, and Ford on digital transformation and innovation solutions.
Qualitance has been recognized by the Financial Times 1000, Deloitte Technology Fast 50 Central Europe, Inc.5000 Europe, and Deloitte Technology Fast 500 EMEA as one of the fastest-growing technology companies. In 2017, QUALITANCE was awarded Company of the Year by the Employers Association of the Software and Services Industry (ANIS). In 2018, the Bucharest Stock Exchange presented Qualitance with the Made in Romania Award for being one of the companies that will contribute to the growth of the national economy.
---
Trending Now
You may also like