Societe Generale European Business Services supports a new special CSR initiative
Posted On October 12, 2020
---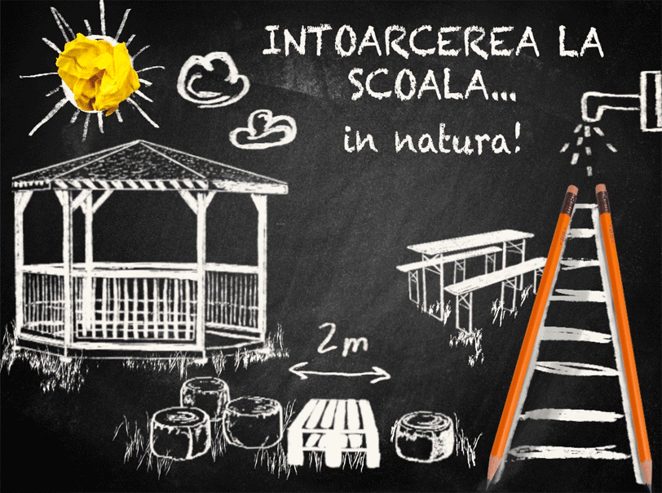 Through this partnership, SG EBS continues its commitment to have a positive impact on society and the environment, by helping different vulnerable communities and by partnering with NGOs that implement initiatives to shape the future into a more inclusive one.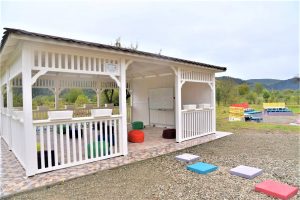 The current situation created by the pandemic has forced schools to find solutions to maintain social distance. Many of the schools in rural areas do not have enough space indoors, not to mention the outdoor options, which are very limited. In addition to these restrictions, taking into account the doctors' recommendation to avoid closed spaces for longer periods of time, the Goodbye Association together with Life Education for All, managed to identify solutions in creating outdoor learning spaces in the courtyards. schools.

Thus, the initiative called "Classroom in the school yard" came to life and was realized in September. The two NGOs managed to create 4 outdoor learning spaces for 400 students from rural areas, at the "Maria Brindea" Gymnasium School in Pesac, Timiș County and at the Gymnasium School in Bucșoaia, Suceava. Each school was equipped with a 30 sq m gazebo, 25 down stools, 2 mobile whiteboards and pallet furniture. A small amphitheater was also created in Bucșoaia, while in Pesac furniture was purchased and 200 books were donated for the school library.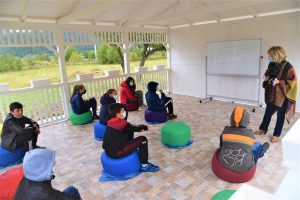 Approximately 20,000 euros were raised for this project, with the help of people who donated their birthdays, including Corina Bacanu or Lucian Mandruta, but also with the support of SG EBS.
All those who would like to get involved in these types of initiatives, can donate 2 euros via an SMS with the text UP to 8845. At the same time, the October celebrations can donate their birthday here: https://ziuata.galantom.ro/mystory/fundraising_pages/create?id_project=1049
---
Trending Now