FinTech in 2020: Five global trends to watch
---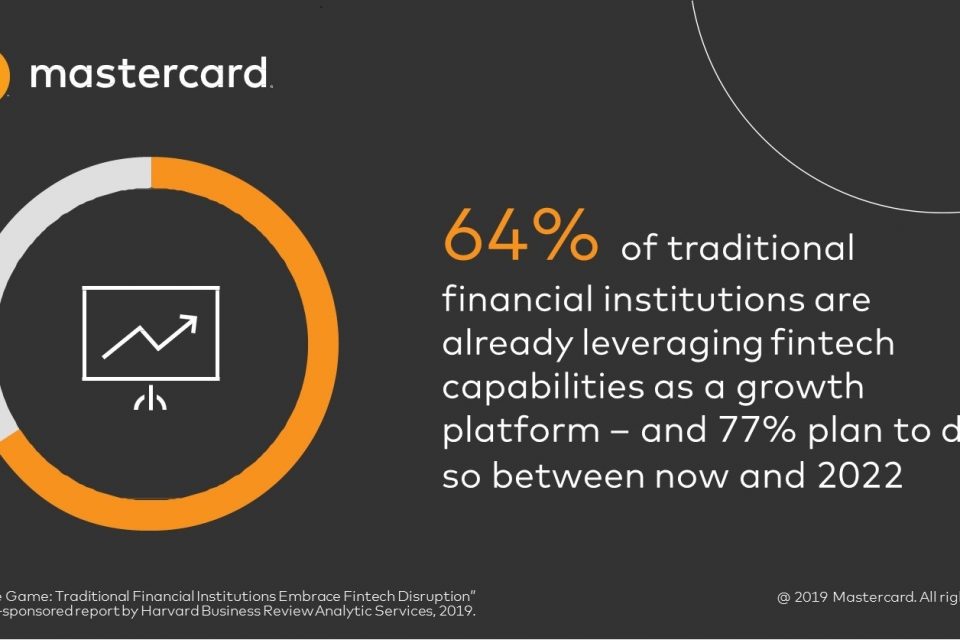 The latest study of Mastercard shows that fintech startups are moving out of niche use cases and are beginning to operate at scale. Where they once catered to specific demographics, the sector is now providing services across the financial services value chain — to all demographics, in a much larger playing field. And after proving product-market fit in their home geographies, the most successful FinTech companies are testing altered products in new geographies with unfamiliar regulations.
According to study, fintech funding in 2019 has already surpassed 2017's total, coming to 24.6 billion US dollars through the end of Q3'19. However, FinTech deals are expected to fall of short of 2018's record with a continued pullback in early-stage FinTech investing. This comes as the maturing sector is seeing increased deal flow at later stages.
In Europe, regulatory tailwinds have helped transform the continent into a hotbed of FinTech activity. Open Banking and PSD2 have enabled the rise of challenger banks and middleware data players, and have also been leading to market consolidation. London-based Revolut, a Mastercard Start Path participant, has grown rapidly in Europe and will be partnering with Mastercard when it makes its entry into the U.S. market by the end of 2019. A digital alternative to large, traditional banks, Revolut has grown rapidly in Europe since its 2015 launch, with more than 7 million customers. Now, with Mastercard as a card issuer in the U.S., Revolut is aiming to offer its innovative financial and payment solutions to people and businesses in the U.S. – an important step in its plans to expand globally.
Looking toward the future, European fintech will continue to reap the benefits of comprehensive, friendly regulations. From a regulatory perspective, investors and startups in other geographies should look to Europe as a model, the Mastercard's study concludes.
---
Trending Now
You may also like