Romanian professionals can now receive 'match requests' from companies in the nPloy app
Posted On October 30, 2023
---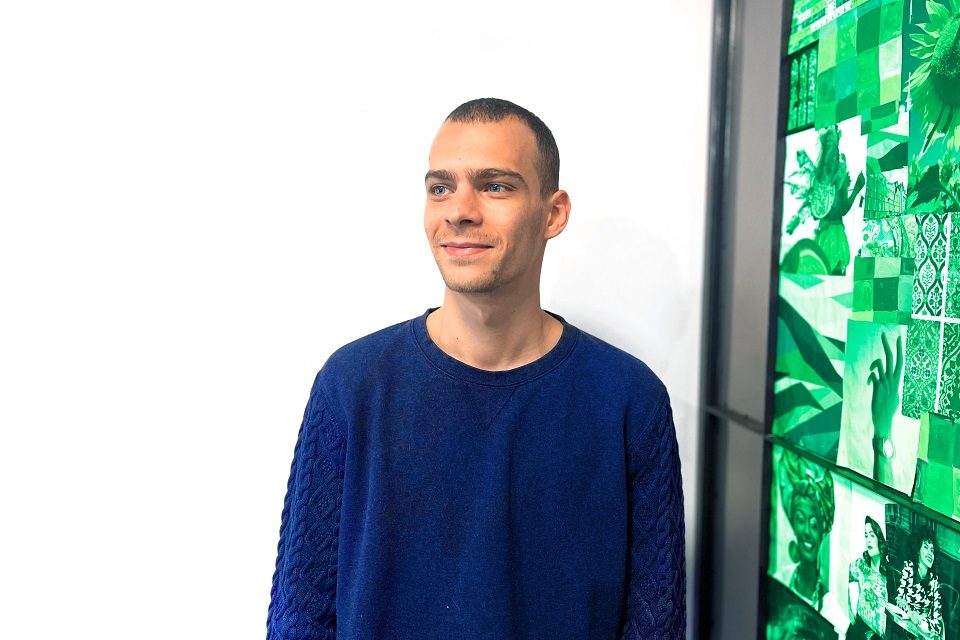 Since its market entry in February this year, nPloy has attracted numerous Romanian employers that have posted their job openings on the platform, such as Amazon, Huawei, HRS Romania, EXL Service, Transavia, Talent Matchmakers, Ukiyo, Lemet, and Baneasa Developments.
The new feature allows candidates to be proactively contacted by employers quickly both in case they are actively searching for a job but also if they're 'passive' talents through a simple match request. Their personal information remains hidden during the entire process, before they approve the match.
Statistics from other EU markets where nPloy has already introduced the Proactive Recruitment feature show a 28% approval rate for match requests sent by recruiters.
nPloy, the pioneering AI job search platform, known as Tinder for jobs, launches its Proactive Recruitment solution. The new approach turns the traditional job search model upside down, enabling companies to apply for skilled candidates, while keeping the anonymity of job seekers.
After the successful launch in Romania, earlier this year, nPloy is set to streamline even more the hiring process for Romanian partners, both employers and candidates, by helping them find their match based on criteria such as salary expectations, skills, experience, location, job type, etc.
Starting now, with the launch of the new Proactive Recruitment feature, nPloy enables employers to proactively search for candidates from the Talent Pool existing in the app. All they need to do is send a match request in the app, inviting them to apply for open positions. Job seekers will remain anonymous during the entire process.
Statistics from nPloy's other EU markets where the Proactive Recruitment feature has already been introduced show that 28% of match requests[1] sent by recruiters have been approved by job seekers, illustrating the value of this feature in connecting employers with potential 'passive' candidates.
"At nPloy, we are determined to revolutionize the job search experience and the labour market, and our proactive recruitment feature is a testament to that commitment. We believe this feature will empower job seekers and employers in Romania by simplifying the recruitment process. We can see it happening on other EU markets where the platform is operating, and we can confirm that it perfectly answers today's needs and wants of people from both sides of the equation", Konstantin Tzonev, nPloy's co-founder said.
Why job seekers love it
Passive Job Seeking: This feature is a game-changer for those who may not be actively looking for a job. All it requires is having a filled-in profile on nPloy, making it easy for potential employers to find the talent.
Enhanced Privacy: In the GDPR era, nPloy prioritises candidates' privacy by ensuring that they remain anonymous until they decide to approve a match request. This approach enhances their data security and eliminates unwanted spam calls and messages.
Control and Choice: Job seekers have the power to decide whether to engage with a potential employer, giving candidates complete control over their job search. If they accept the match request, a chat with the recruiter automatically opens. If they reject it, the employer cannot contact them again for the same position.
How employers increase their effectiveness
Effortless and swift recruitment: nPloy's database is basically a talent pool that becomes a new source of talent acquisition, making it easy for recruiters to identify top fits and contact them quickly.
Promotes inclusion and diversity: proactive recruiting allows employers to focus on a candidate's experience and qualifications – all the profiles in the Talent Pool are anonymous, meaning they only see their professional CV. Removing factors such as age, race and gender helps kick out unconscious bias.
Cost-Effective: this feature comes as part of nPloy's subscription plans, with no additional cost, making it an affordable solution for businesses of all sizes.
Boosts employer branding: candidates appreciate it when companies apply for them as it shows that the company is forward-thinking, proactive, and values people. This friendlier approach also improves the initial communication between the two sides.
About nPloy
nPloy is an innovative recruitment platform that leverages cutting-edge technology to transform the hiring process. Thanks to its AI-powered algorithm, it directly connects candidates and employers based on the dating apps model, matching their salary expectations, skills, experience, location, job type, etc.
A Bulgarian startup, nPloy has already attracted 150,000+ users and 1,100+ companies since its launch in 2018. Last year the team raised 2M euro in its first investment round setting the goal of expanding the platform to other European countries, Romania being the first one.
With a global presence, nPloy is committed to transforming the future of work by empowering organizations and individuals alike. For more information, visit www.nploy.net.
---
[1] Based on nPloy data in Bulgaria for 2022 & 2023.
---
Trending Now