---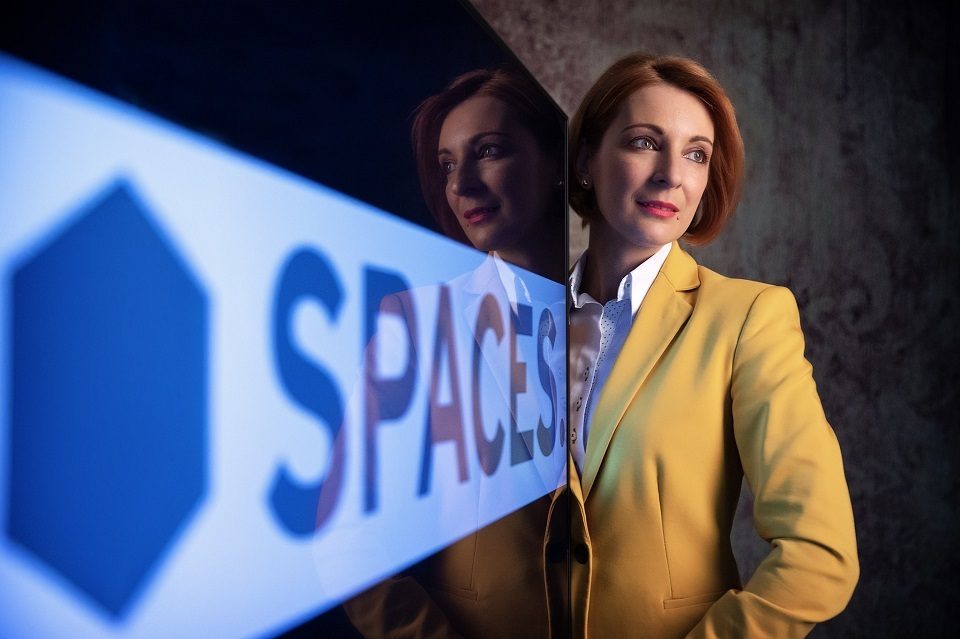 Cloud solutions, flexible work and digital transformation are top productivity trends of companies, as shown in the analysis conducted at the end of 2019 by Spaces, a world leader in the flexible workspace market.
The cost of lack of productivity for companies is difficult to measure. How can companies know exactly the costs of inefficient processes, outdated technology, demotivated employees, wasted time and missed opportunities? According to a report by the software company Sage, the cost of lack of productivity globally is 17,755.44 Euro per second.
"A working environment that is consistent with the way we live, communicate and conduct our daily professional activities is a smart way to increase the value of our business," says Ramona Predescu (Iacob), country manager Spaces Romania.
Unified communication
In 2019, business communities have massively adopted productivity tools based on cloud solutions. Microsoft Teams and Slack are popular options, and Workplace by Facebook has gained over 1 million new users in the last eight months alone, reaching a total of about 3 million users. Using this type of tool facilitates better communication between teams by creating a communication environment based on chat solutions, which are a mirror of how we usually communicate on social networks. Emails are still a good solution, but for many projects, teams can create chats that have filesharing and planning options for specific projects. Communication thus becomes more intuitive and efficient.
Investments in technological infrastructure
For companies, digital transformation is no longer just an option, but it is what they need to survive. From information security to migrating operations to the cloud operations, companies see digital transformation as crucial to secure online information.
ITProPortal estimates that by 2020, 83% of companies' activities will be in the cloud, which will allow them to store more information as they grow and free them from more hardware.
Flexible working solutions
Bill Gates, the founder of Microsoft, is one of the first businessmen to recognize the beneficial effects of work-life balance on work productivity. In a famous quote he stated: "The competition for good employees will increase in the coming years. Companies that will offer more flexibility will have a competitive advantage."
"A flexible workspace solutions provider allows a company to size the space according to the needs – the increase / decrease of the team, the need to move to a different area in the same city or countries where the network is present. The client can opt-in for private office (24/7 access), co-working (reserved or membership-based), and, why not, the virtual office – a unique service, present for 30 years in the market through which we offer the client an address for mail receiving and a telephone answering service, without having a physical space rented", explains Ramona Predescu (Iacob), country manager Spaces Romania.
Flexible work involves the option of working remotely, working at hourly intervals that are more suited to personal productivity, and access to workspaces as close to the employee's home as possible, to eliminate wasted time in traffic.
A recent study conducted by the technology company Zenefits revealed that for 77% of the employees flexible work is a very important criterion when looking for a job, and 78% admit that flexible work makes them more productive.
IWG conducted a research in 2019 that shows that flexible work has gained a significant ground compared to previous years, with 62% of the global companies having introduced a clause to allow flexible work in the employment contract.
If just a few years ago the normality of the workplace was represented by a fixed space and an 8-hour work schedule, flexible office spaces have become today a preferred solution for entrepreneurs and multinational companies.
About Spaces
Spaces is a creative work environment with a unique entrepreneurial spirit. We believe work is about people and ideas. Technology has created a modern economy, driven by empowered individuals. This informs the way we develop inspiring workspaces – with a love for design, and where our energetic team takes care of all the details so you can focus on developing your next big idea.
Our culture is built on the energy of our community – interesting people doing exciting things. It's all geared toward expanding your networks and connecting you with like-minded members to link up and share ideas.
Whether you're a small business, entrepreneur or working for a corporation, we provide more than just a place to plug in your laptop. What really makes Spaces unique is the community we've worked to cultivate – full of forward thinkers, innovators and game changers who love what they do.
For more information, visit www.spacesworks.com.
---
Trending Now