The British Council "Opens Doors" to everyone in its new location in Bucharest,in One Cotroceni Park, assisted by CBRE
---
CBRE, the global leader in commercial real estate services and investments, assisted British Council in opening a new centre in Bucharest, in One Cotroceni Park, developed by One United Properties. This decision is part of the new strategy of the world-leading cultural relations organisation to expand its centers and come closer to its students. This is the second British Council centre to open in Bucharest this year in a modern building.
British Council, assisted by CBRE, is opening a brand new teaching centre in one of the newest office hubs in Bucharest, One Cotroceni Park. Based in one of the most convenient areas in Bucharest, in the proximity of residential areas and other facilities, the new centre is well connected to public transportation and is accessible via metro, bus, tram, and car.
The new learning centre will start teaching activities from 18 September and will be inaugurated with a 5-day Open Doors event where the British Council will open its doors to anyone who can attend late evening events from 11 – 15 September. More information and updates will come through British Council Romania social media channels.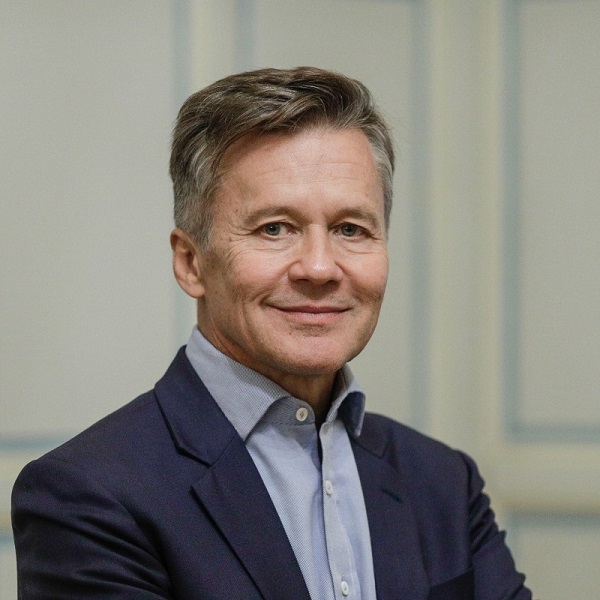 "We are delighted to announce the opening of a new British Council teaching centre in One Cotroceni Park. As the demand for high-quality English courses grows, we are expanding from our long-term headquarters in the vicinity of Piața Romana to two additional venues closer to many of our learners.  As the city of Bucharest grows and moving around the city becomes ever more time-consuming, we are keen to make ourselves as accessible as possible by offering our courses in locations where customers can make the most of their precious time. Everyone interested in a taster of what we'll be offering is warmly invited to  'open doors' events every day from 11 to 15 September." – Andrew Glass, Country Director for British Council Romania
With over 80 years of expertise in delivering English language education and qualifications, and promoting educational opportunities and intercultural understanding the British Council has over 100 million learners worldwide each year.
In Bucharest, the company British Council has had more than 10,000 students in the last 2 years and aims to move closer to its learners, reaching new locations more accessible to them. So, assisted by CBRE, the organization opened a similar center in the North of Bucharest, in "Piața Presei Libere" area, in another location very well connected to the city's infrastructure and facilities.
Both centres will open to students of all ages, with courses for children between 3 and 18 years old and adults, in September. Parents can bring their children for a sample of the organisation's courses during a 5-day 'open doors' event, from the 11th to the 15th of September, where children everyone can join microteaching sessions, while parents can join "how we teach" discussions. Events for adult learners are also organized in these evenings.
Located in the Center-West sub-market of Bucharest, on Sergent Nuțu Ion Street no. 44, One Cotroceni Park is a landmark in the local real estate market, developed by the local leading investor and developer of residential, mixed-use, commercial, and office real estate One United Properties, (BVB: ONE).
The building benefits from LEED Platinum v4 certification, attesting to sustainable operation and minimal environment impact, as well as WELL Health and Safety certification, which assesses health and wellbeing at work. Employees will also benefit from an increased level of comfort thanks to large office spaces, with plenty of natural light, as well as the latest technologies implemented by LEDs, HVAC, and energy-recovery elevators.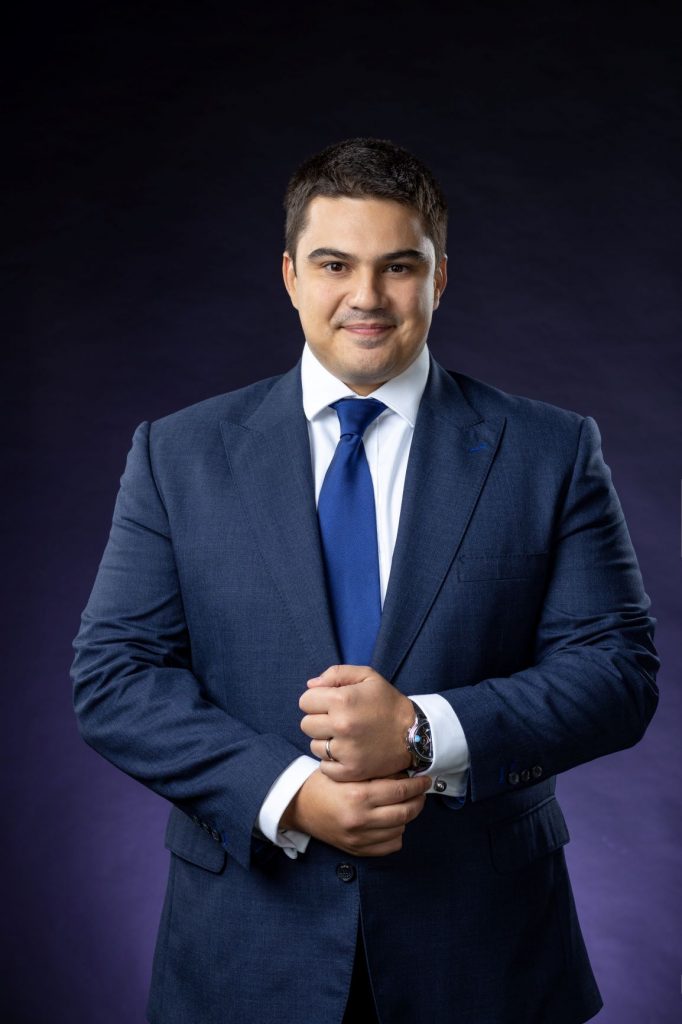 "Through our commitment to the communities we build, we put a special emphasis on the needs of those who work, live, and spend time in our buildings, and in a community as large as One's, the education facilities are essential. We are delighted to host a British Council centre, a world-renowned organization, and we appreciate the recognition of our level of excellence in shaping communities. We have many projects in education, in which we invest so that the association of values that represent us is one that comes naturally. Last but not least, through what we do at One we continue to develop the diverse ecosystem of amenities we offer to our tenants", said Mihai Păduroiu, CEO Office Division One United Properties.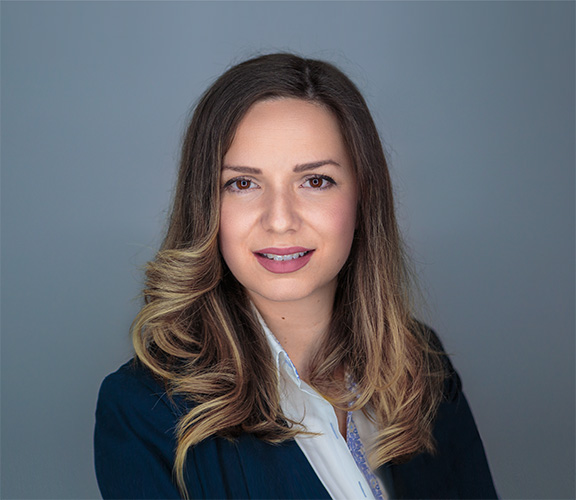 "We are proud to drive this project, one of a kind, with a partner that shares with us multiple values, as it is British Council. One Cotroceni Park stands out from the other offers through its mixed-use and its contribution to the shaping of the local community. In the new center, back to school means also back to work, to the gym, to leisure, back home – one place where everything happens. People are confident in British Council's quality and expertise, just as our clients are confident in our values, so alongside our partners at One, we have been keen to meet all the special requirements that an education centre of this kind requires of an office building. We put a great emphasis on the tenant's experience, besides their needs and briefs, so that we always go the extra mile", stated Anca Păuna, Senior Consultant A&T Services | Office, CBRE Romania.
About CBRE Group, Inc.
CBRE Group, Inc. (NYSE:CBRE), a Fortune 500 and S&P 500 company headquartered in Dallas, is the world's largest commercial real estate services and investment firm (based on 2022 revenue). The company has approximately 115,000 employees (excluding Turner & Townsend employees) serving clients in more than 100 countries. In Romania, CBRE serves a diverse range of clients with an integrated suite of services including transaction management and coordination, project management, design and build services, property management, investment management, valuation, property rental, strategic consulting, property sales, mortgage services and development services. For more information, please visit www.cbre.ro or follow our Linkedin page.
About the British Council
The British Council is the UK's international organisation for cultural relations and educational opportunities. It was founded in 1934 and incorporated by Royal Charter in 1940.The British Council supports peace and prosperity by building connections, understanding and trust between people in the UK and countries worldwide.The British Council uniquely combines the UK's deep expertise in arts and culture, education and the English language, its global presence and relationships in over 100 countries, its unparalleled access to young people and influencers and its creative sparkle. It works directly with individuals to help them gain the skills, confidence and connections to transform their lives and shape a better world in partnership with the UK. The British Council supports them to build networks and explore creative ideas, to learn English, to get a high-quality education and to gain internationally recognised qualifications. The British Council has been in Romania since 1938. Every year, the British Council reaches out to thousands of students, educators, policymakers, academics, researchers, creatives and entrepreneurs in Romania. Teaching Centre provides English language courses for everyone interested in learning or improving English, either in general English or for specific purposes (business, financial, legal etc.), courses to help preparation for English language certificates, and dedicated courses for the business environment. British Coucnil also helps teachers of English to develop their teaching skills offering training opportunities and access to global resources.
About One United Properties
ONE UNITED PROPERTIES (BVB: ONE) is the leading green investor and developer of residential, mixed-use, and commercial real estate in Bucharest, Romania. One United Properties is an innovative company dedicated to accelerating the adoption of construction practices for safe, energy-efficient, sustainable, and healthy buildings, and has received numerous awards and recognitions for its superior sustainability, energy efficiency, and wellness. The company is publicly traded on the Bucharest Stock Exchange and its shares are included in multiple indices such as BET, ROTX, STOXX, FTSE Russell Global All-Cap, and FTSE EPRA Nareit EMEA Emerging.
---
Trending Now