Two senior specialists with experience in HR and man-agement launch Pronext, the first reverse recruiting company in Romania
---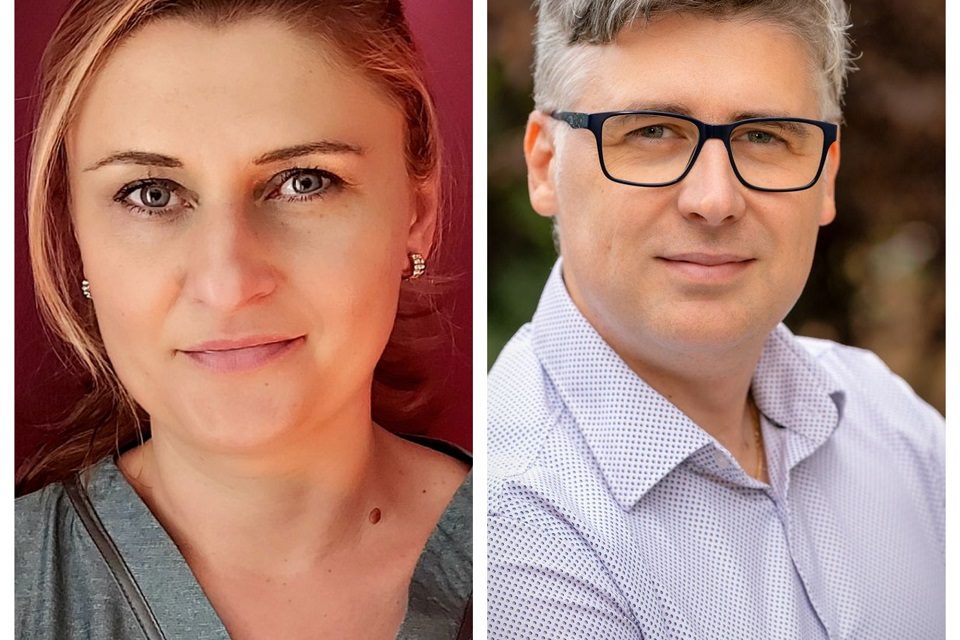 Two senior managers, each with over 15 years of experience in HR, recruitment, consulting, and management of IT and banking companies, launched Pronext, the first reverse recruiting company in Romania.
Pronext aims to reach 300 candidates by the end of 2023 having access to impresario services in order to get their next job and 400 companies getting in touch with professionals without paying any fee for such service.
Beneficiaries of connections to the most suitable organizational environment are candidates looking for a new career role, experts, and managers of Romanian companies.
Pronext has currently over 100 candidates in its portfolio and 50 partner companies active in technology, services, retail & FMCG, technology, construction, energy and transport fields. It has successfully completed the first ten placements in positions such as general manager, financial manager, development manager and scrum master.
Impresario services for candidates involve promoting them to selected companies in their fitting industry. This process is followed by highlighting the transferable skills candidates have for the target positions. Also, impresario services for candidates involve identifying and selecting employers of interest for the client candidate (targeted industry, company typology – national or multinational), tracking the emergence of positions of interest for the client candidate. The next step in the impresario is to promote the candidate's profile to facilitate interviews and obtain a job offer matching the expectations related to the budget, work schedule, career development prospects and the projects' attractiveness.
The founders of Pronext are Andreea Voicu and Mihai Ciocârlan. Andreea Voicu, a co-founder of Pronext and HR Strategist, has over 15 years of experience in human resources, specializing in recruitment, strategy, HR consulting and training of vocational counselors. Mihai Ciocârlan, Pronext Managing Partner, is an executive with over 15 years of experience in management positions in IT and banking.
Recruitment in 2023: the needs of candidates and companies in Romania
The field of recruitment is changing in 2023 when the labor market is still one of the selective candidates and specialization of applicants for the positions offered by companies still needs to be done.
"Efficiency of time, knowledge of the company's budget for the position for which you are applying, promotion of the candidate profile to the selected companies to be considered in the event of the emergence of compatible positions the mapping of market positions according to the candidate's experience and know-how are the main needs of current candidates. The impresario for candidates maximizes confidence in one's forces by identifying and highlighting the most important professional skills in the context of the targeted job", said Andreea Voicu, Pronext HR Strategist.
Also, among the primary needs of candidates on the labor market in Romania may be specified access to jobs that have not been disclosed on recruitment platforms, maximizing the chances of obtaining a salary compatible with the skills and certifications that candidates have in the respective field, training for guided interviews and motivational support throughout the entire interview process, with feedback for each stage, calibration and improvement of future performance.
"Companies need quick access to candidates to fill vacant or newly created positions. For example, we give them access to compatible candidates within 48 hours as of the request. Expert candidates and managers are not always actively looking for a job. Therefore, a large part does not apply on traditional platforms, so companies have to allocate large funds to reach them," said Mihai Ciocarlan, Pronext Managing Partner.
The main problems employers face today are the high recruitment costs and the need for qualified candidates for vacant positions.
New trends on the labor market in 2023
The pandemic created a favorable context for a large part of the labor market – the transfer of activity online – which facilitated the entry of large companies with main premises in Europe and America that can hire and contract specialists and professionals from Romania – our country being known for a good pool of English-speaking candidates. Thus, professionals on the labor market are now allowed to include national or international companies with branches in the country but work fully remotely for companies abroad.
In this context, according to Pronext, freelancing will considerably develop in Romania in the coming years. On the one hand, foreign companies prefer the flexibility of a service contract over a labor contract. On the other hand, local market professionals have realized that diversity and exposure to multiple projects reduce their vulnerability in a new crisis context. If a company faces financial problems, you are less likely to have economic issues when you get income from several projects.
Digitalization is increasing in the field of recruitment and creating a CV. A LinkedIn profile that meets the criteria required by employers has become a significant challenge for all candidates in the market.
---
Trending Now