Women are underrepresented among founders and investors in Web3 startups
---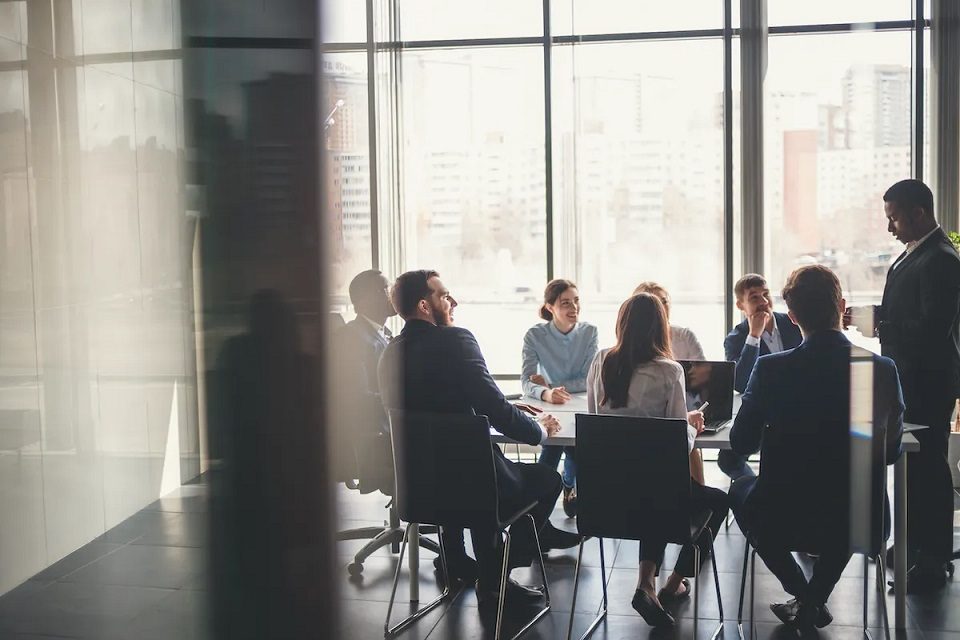 Web3 is the next generation of Internet technology where users can not only read and create content, but also own and monetize it.
13% of founding teams include at least one woman, and only 3% of companies have an all-female team
Web3 startups founded by men raise almost four times more capital than those founded by women
BCG X, the technology design and development unit of Boston Consulting Group (BCG), recently partnered with People of Crypto Lab – a creative and innovation studio that aims to drive diversity, equity and inclusion in the Web3 ecosystem – to analyze the diversity of gender among founders and investors, across a sample of nearly 2,800 participants from around the world.
The results of this study are not encouraging:
Only 13% of Web3 startups include a woman among the founders. Of that percentage, 10% of founding teams include both men and women, and only 3% of companies have an all-female team. These numbers are weaker than the average for startups in general.
Gender disparity extends to the general workforce. The share of women is higher (about 27%) among the employees of top Web3 startups, but women are often clustered in non-technical roles such as HR and marketing.
In terms of financing, the differences are even greater. All-male founding teams manage to raise, on average, almost four times more funding than all-female teams (nearly $30 million compared to about $8 million). Among companies that have raised more than $100 million, the percentage with all-female founding teams is zero.
These results show, unfortunately, a critical underrepresentation, not evident to the same extent in previous studies, as they only analyzed mixed teams (those made up of men and women).
"Our analysis goes a step further and looks at all-female teams and shows that most values decrease with the proportion of women involved. All-male teams are the most successful at getting funding, mixed male and female teams are in the middle, and all-female teams do the worst. Given these results, it is understandable why many women are no longer interested in joining or investing in tech startups," said Noemi Gyergyay, project leader at BCG.
This underrepresentation of women also has many costs. A growing number of BCG studies reveal the following fact: companies with diverse management teams perform better in terms of innovation and are more profitable.
The gender imbalance in the Web3 ecosystem has clear implications for how people transact and interact with each other. Thus, the impact of the underrepresentation we are witnessing today may be greater than that of web businesses of the previous generation. For digital projects and platforms entering the Web3, spaces designed predominantly by white men – with higher usage rates by white men – will result in the loss of huge business and monetization opportunities. The default avatar options in the metaverse are often male, white, and cisgender. It is important that Web3 offerings are designed by diverse groups of people who understand the experience of the target users.
The good news? Since the Web3 ecosystem is still early in its development, there is time to fix the problem. The following measures may help:
Measure everything.

A critical first step is granular and objective measurement and reporting on the representation of women and other aspects of diversity—across the company's entire ecosystem of founders, employees, and investors. No one can solve the problem until they have data to quantify its scope and rate of progress over time.

Ensure women are represented on investment teams.

There is clear data showing that unconscious preferences can influence funding decisions. Simply put, all-male investment teams are more likely to back all-male founding teams. Given the growing institutional focus on gender disparities in tech, some venture capital funds now require investment teams to include at least one woman.

Design brand experiences to be inclusive

. Companies creating a digital presence in the Web3 should ensure that they offer the widest range of experiences for the widest possible consumer base.

Build a supportive ecosystem.

Companies must invest the time and resources to ensure that women founders and investors in the Web3 space can access powerful networks

Collaborate with regulatory authorities.

As governments and nonprofits focus more on environmental, social, and governance issues, they are developing stricter reporting requirements and other measures on the gender makeup of companies and industries. Companies and investors now have the opportunity to proactively collaborate and help shape these regulations, rather than simply waiting for them to emerge.
"Thanks to the #MeToo movement and the women's rights movement in general, people are much more attuned to gender issues than in the past. Web3 represents the first major advance in technology since that time. Unfortunately, the investment ecosystem still favors men. Building a Web3 with a diverse base of investors, designers and more is not only a moral imperative, it is critical to business success and the future of innovation," concluded Noemi Gyergyay.
Find the report here
---
Trending Now