British-Romanian Chamber: 25 years of constant presence in Romania celebrated through a unique Gala Awards Event
Posted On January 31, 2023
---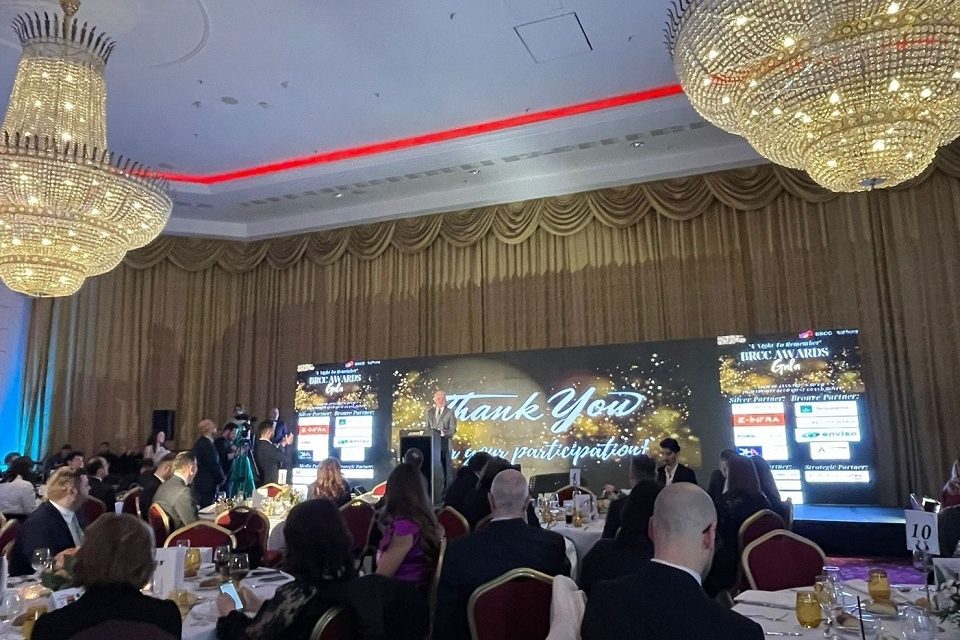 BRCC Champions from eight key business categories were honoured with prizes for their outstanding achievements
British Romanian Chamber of Commerce organized the BRCC AWARDS GALA, recognising the champions of 2022 in business, NGO's and Education, who provided excellent services for their members and community, celebrating in this unique way its 25th years of presence in Romania, and constant contribution to its economic and business progress.
The 2023 British Romanian Chamber of Commerce Awards Gala took place on 26th of January at JW Marriott Grand Hotel.
The awards recognised the ambition, tenacity and innovativeness of the 8 winners that support our communities, tackle the existing climate and are involved in supporting the British Romania relationship. Over 130 international attendees gathered on Thursday, last week to celebrate together the winners of the 2023 BRCC Awards Gala.
BRCC extends a round of applauses to all the nominees and winners to different categories in celebrating business success stories from every corner around the UK and Romania.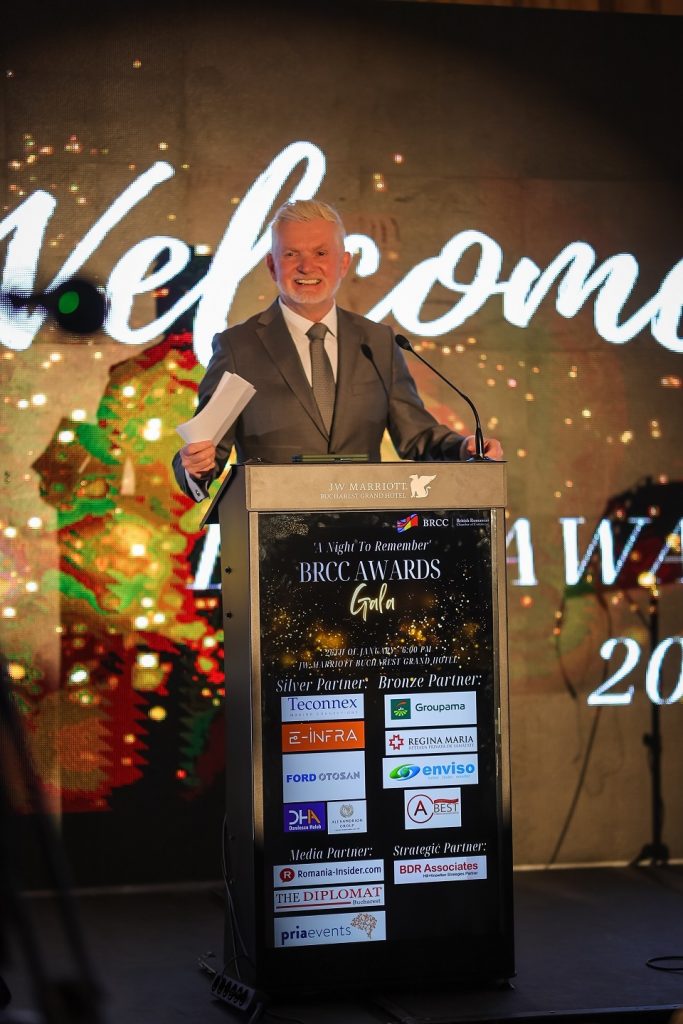 "I was absolutely delighted with the inaugural BRCC Gala Awards Event last week. It is so important for us to showcase the various achievements of our valued members and, due to the tremendous feedback received, this will definitely become a permanent fixture in the BRCC's busy calendar for many years to come. My heartfelt congratulations to all of the nominees and winners for their courage and insight in 2022." said Colin Lovering, Chairman of the Board of Directors BRCC.
"The 2023 Gala Awards organized by the British Romanian Chamber of Commerce is the start of an annual series of events designed to celebrate the success of its members in various fields of activity, from NGOs to large corporations, from startups to sustainability champions. There were many interesting nominations which the jury had to assess, and in some cases, it was really hard to choose between them. We, the jury, thank all the nominees for allowing us to expand our knowledge and learn about so many important and impactful projects and success stories, and the organizers for a wonderful evening in a select location,'' declared Mihai Marinescu, Business Transformation Director, Ernst & Young.
The Gala guests enjoyed a quality reception with artistic moments offered by the talented Andrei Girjob, who performed an on-stage magic moment and the amazing violinist, Bogdan Platy. The event enjoyed valuable support provided by Alexandrion, and ended with a special moment, having a marvellous anniversary cake cut by the Board of Directors of the BRCC.
The winners, listed by categories are: Entrepreneur of the Year – Vasile Florin Andrei (Sanopass); Best New Business (less than 2 years) – Spark. Fit for Future Education; Excellence in SME Business (with 100 or less employees) – Telios; Excellence in Business (more than 100 employees) – Blue Projects; Community Impact Award (CSR) – Fundația Vodafone România; Sustainability and Environment Award – DS Smith; NGO Initiative of the Year – Hospices of Hope; BRCC Champion (awarded by BRCC Board of Directors) – ENVISO.
More details here: https://brcconline.eu/brcc-awards-gala/
About BRCC
The British Romanian Chamber of Commerce is the premier business-led organisation promoting bilateral relationship between the United Kingdom and Romania. Our mission is to facilitate and increase the trade between those two countries through business-to-business dialog.


---
Trending Now